Jan 27, 2020
Four amazing NEW products to elevate wine cellar design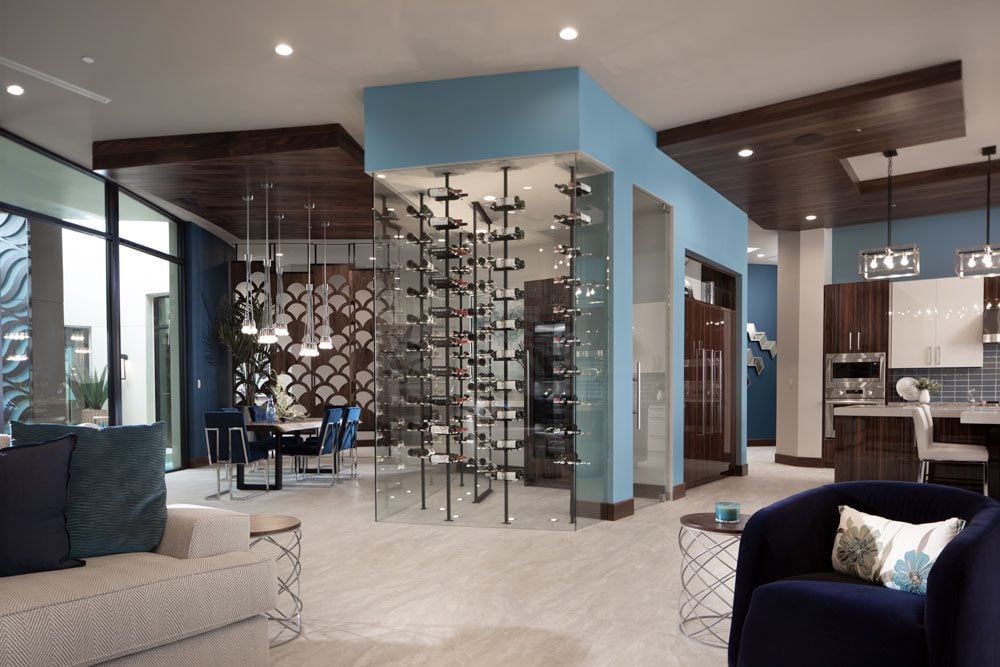 Since the day we debuted the first label-forward wine rack in 2001 (this one, right here), we have continued on our mission to create the wine racking options trusted by the world's top design and build professionals.
Today, we officially introduce four new amazing products to elevate wine cellars through ingenuity, quality, and beauty.
Scroll down for details on:
Vino Series Post floating wine rack system
Vino Series Panel floating wine rack system
W Series Luxe, premium wine rack finish
Evolution Wine Wall floating wine rack system
Vino Series Post floating wine rack system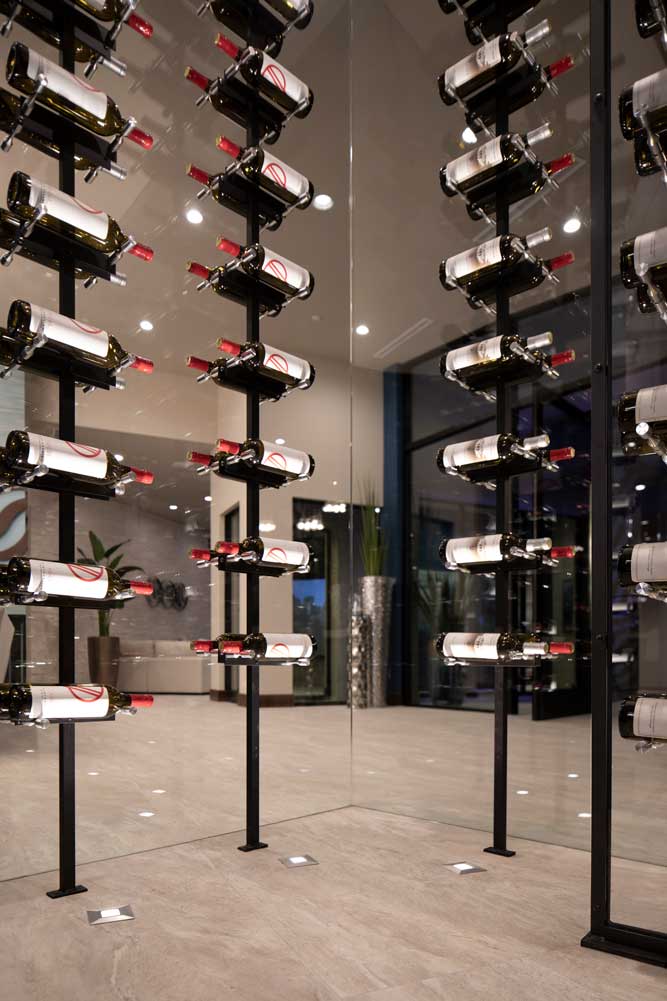 This patent-pending system brings our popular Vino Series off the wall. The Vino Series Post offers an easy, chic way to create floating wine walls using VintageView's award-wining Vino Series wine pegs. This patent-pending system allows ultimate design flexibility, with Vino Series Mounting Plates (sold separately) able to be spaced at any vertical spacing (starting at 5″) and on one, two, three, or four sides. Great against glass, in corners, or anywhere else a project requires sophisticated wine racking off the wall.
Vino Series Panel Custom floating wine rack system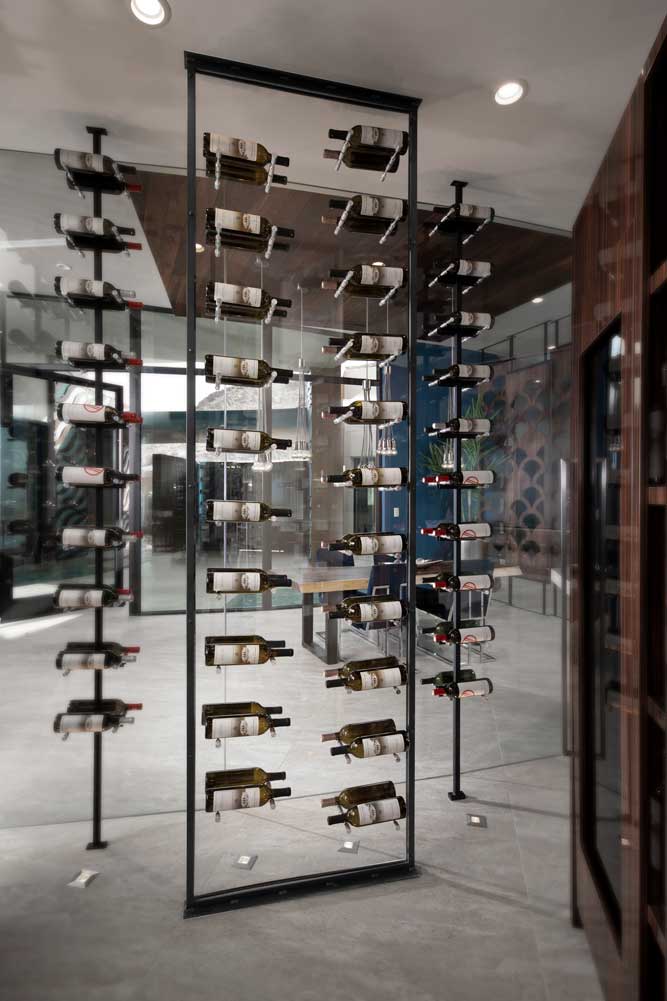 The Vino Series Panel offers a hyper minimalist way to build floating wine walls with VintageView's Vino Pins or Vino Rails using a minimal steel frame and an invisible acrylic pane. Offered today as Vino Series Custom, our latest floating wine rack is built to fit your space and is a true designer's dream. A modular version will debut later in 2020, offering a similar aesthetic without the lead times of custom. Vino Series Panels are perfect in creating half walls (under bars, for example) or nearly invisible room dividers.
W Series Chrome Luxe premium wine rack finish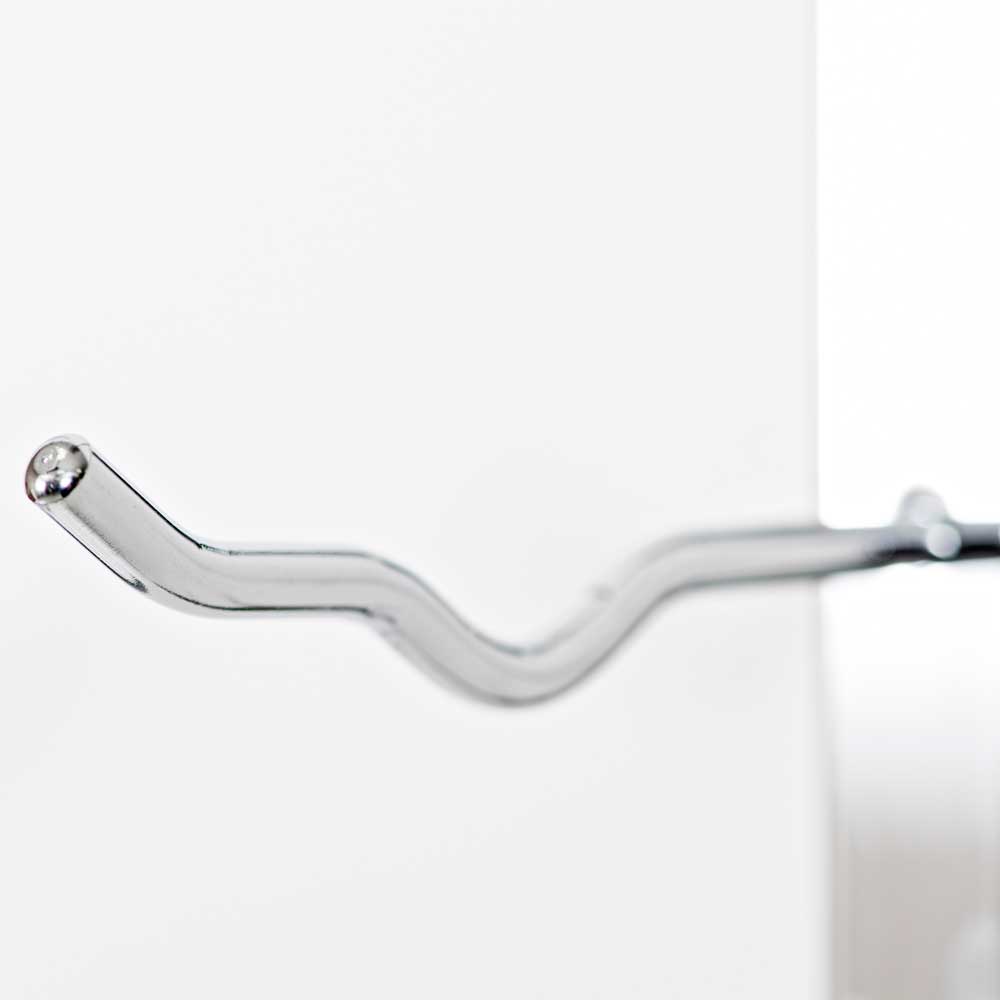 The W Series Chrome Luxe is a chic addition to the original, label-forward wine rack. This upgraded Chrome Luxe option eliminates rubber finishing parts in favor of machine rounded rod tips and plated mounting hole covers, end caps, and couplers. Beautiful.
The W Series Luxe finish debuted at The International Builder's Show 2020.
Evolution Wine Wall Post floating wine rack system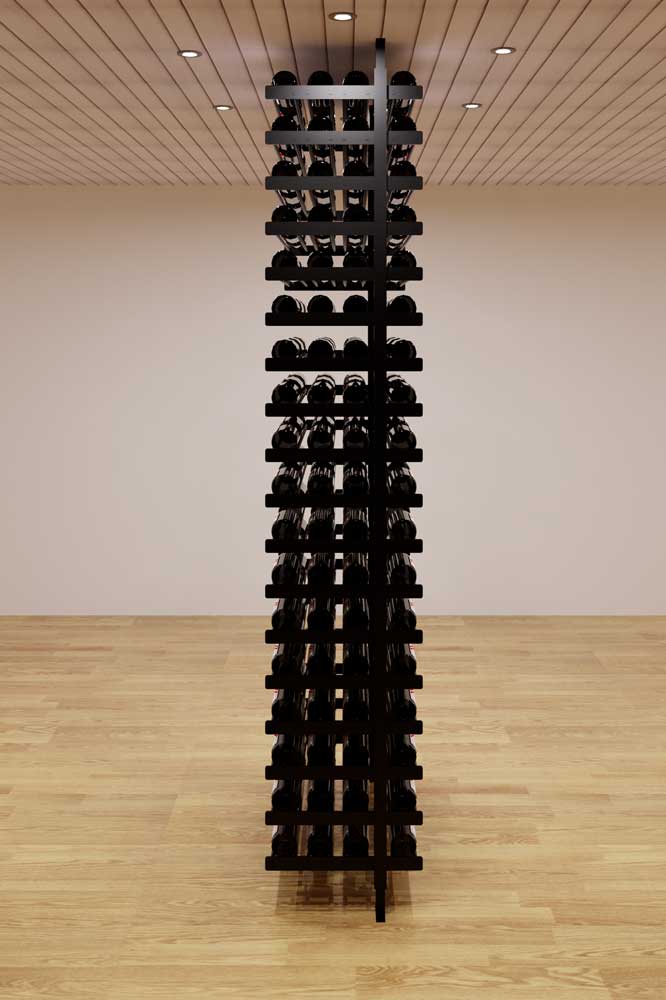 The Evolution Wine Wall Post is a two-piece steel frame system for ceiling heights up to 10 feet in height. This wine rack post allows the installation of our industrial chic, label-forward Evolution Wine Wall racking system through ceiling and floor mounting to create floating wine rack displays in commercial and residential projects.
Off-the-wall mounting provides a versatile design enhancement to build room dividers, install wine racks against glass, and help install racking in front of high-end tile or other materials that make wall mounting difficult.
This 10-foot, two-piece steel wine rack Post (cut down to fit ceiling height) is offered in matte black or custom powder coat finishes to seamlessly integrate with all Evolution Wine Wall racking products and is backed by our lifetime warranty. Great for large commercial installations, especially designs that feature racking on just one side of the post.
The Evolution Wine Wall Post, patent pending, debuted in January 2020 at the all new VintageView Design Center in Denver, Co.
These four products are available for purchase today.
Want to learn more?
Learn more about our innovation.