VintageView: The leader in wine rack innovation
VintageView has been defining the modern wine cellar industry since we pioneered the first label-forward rack in 2001.
Our innovative neck and base configuration that features unique base and neck supports, offset, provide the most secure and design-forward way to store wine bottles. Even though we own the patent on the best design in the industry, we haven't stopped innovating.
Our design team, led by seasoned wine cellar expert David Elliott, continues to create and refine the best wine rack products for design/build professionals.
VintageView New Product Alerts:
Four New Products to Kick off 2020
(Jan 27, 2020)
We've created two new floating wine rack systems for the Vino Series, one for the Evolution Wine Wall, and elevated the W Series with the new Luxe finish offering. It's been a busy start to the year. Click below to learn more about each!
Two new Vino Series finishes
(Nov. 1, 2019)
We've taken the world's best wine rack peg and made it even more design friendly with the addition of Gunmetal and Golden Bronze finishes.
The Vino Series Advantage:
5 designer finishes
Original, patented label-forward design featuring unique supports for the neck and base of the bottle
First mounting system to allow a peg system to install direct to drywall and a perfect track record of installation stability
Modularity to expand to two- and three-bottle depths and magnum/champagne storage
Same-day shipping on most orders (received by 2pm MST, M-F)
Lifetime warranty
Wall Series Wine Rack Frame 12
(Oct. 1, 2019)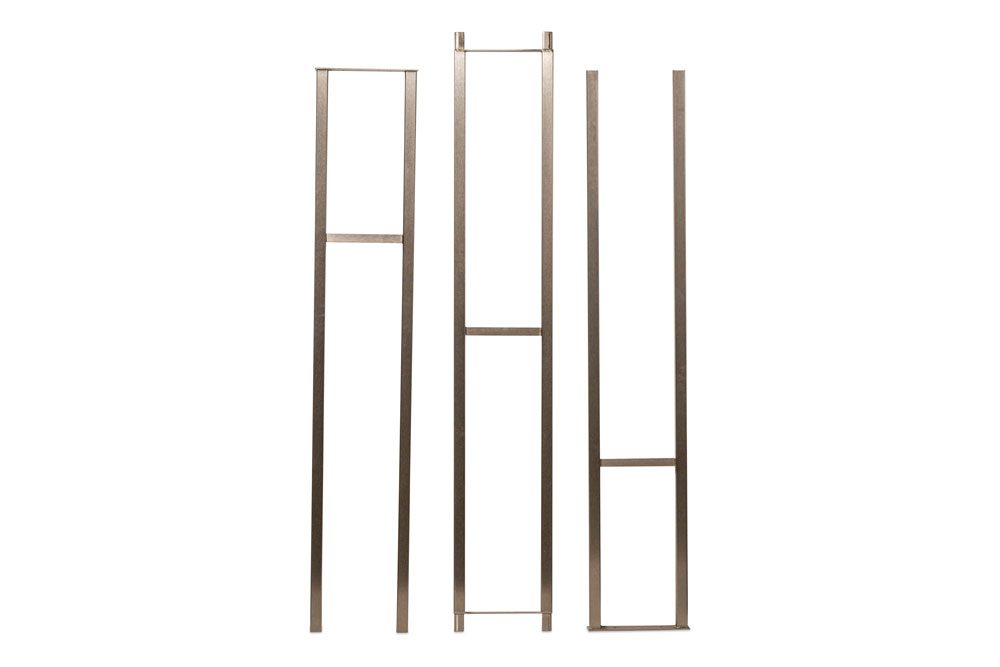 Our Wall Series Wine Rack Frame system allows for the design of wall mounted wine racks against glass, as room dividers, and in front of beautiful wall treatments such as tile. The new 12 extends our standard height to 12 feet, an industry best.
The Wall Series Frame Advantage
Most standard height and bottle options

10′ & 12′
Magnum, Champagne, Standard bottles

Most bottle capacity, up to 198 bottles
Most standard finishes (3)

Satin Black
Brushed Nickel
Chrome

Same-day shipping on most orders (received by 2pm MST, M-F)
Lifetime warranty
Learn more about the Wall Series Frame 12 BLOG | SKU
W Series Perch, 1-bottle vertical wine rack
(Dec. 2018)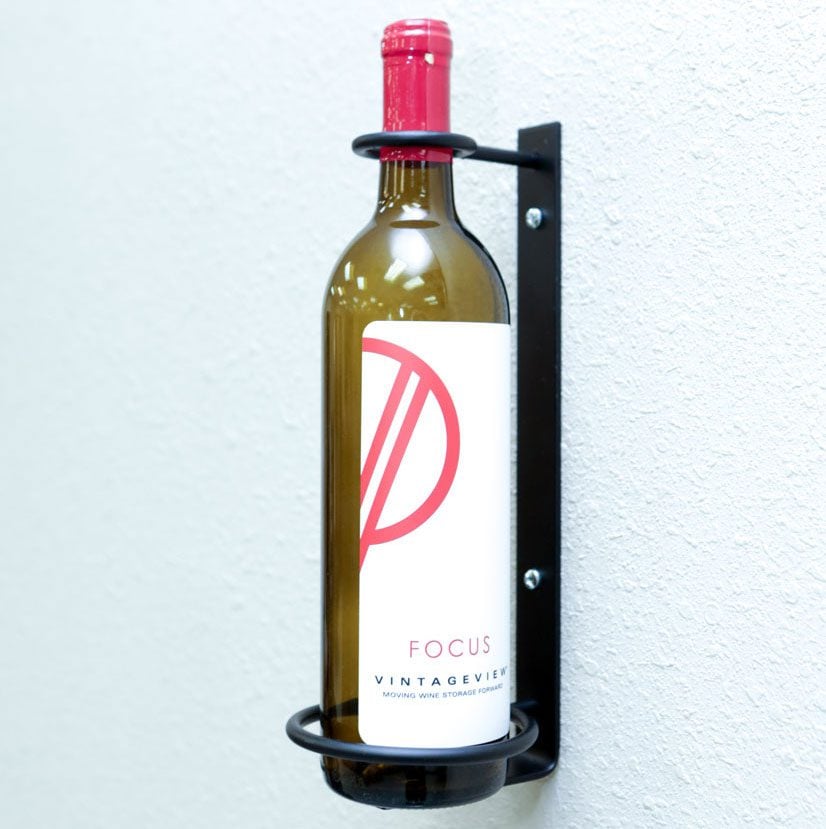 This versatile design-forward wine rack easily attaches to drywall, wood surfaces, or the unused side of a Wall Series Frame (like the one we just mentioned above) wine column. Designed to fit most 750ml bottles, including Champagnes, it can elevate the design of any wine wall or wine cellar — or on its own in a wet bar or entertaining space. The Perch comes in matching finishes to the Wall Series (Satin Black, Brushed Nickel, and Chrome).
Learn more about the Perch BLOG | SKU
Evolution Wine Wall
(Nov. 2018)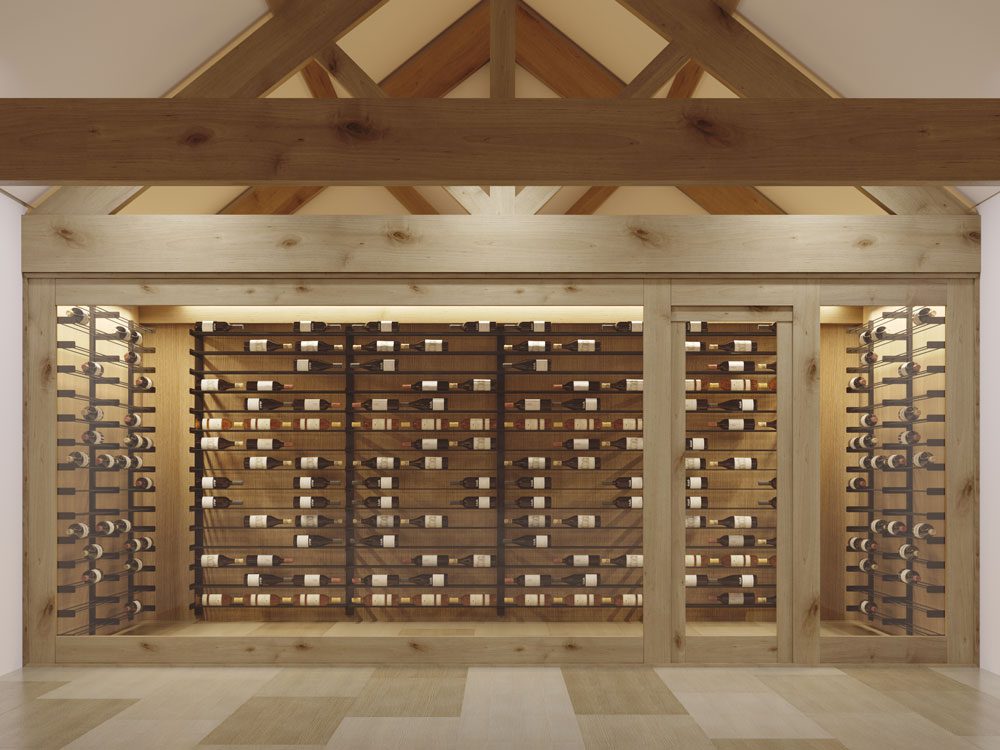 The Evolution Wine Wall collection offers a unique approach to label-forward wall mounted wine rack storage. Available in a variety of stackable heights, three bottle depths, and a standard 3-bottle wide configuration, the Wine Wall can scale to any project requirement. Plus units can link together (sharing a support) to expand to any project requirement and the racks are spaced to hold magnum, Champagne, and standard wine bottle sizes.
Learn more about the Wine Wall BLOG | SKU
New Wine Rack Products Coming Soon
Vino Series Straps (Jan. 2020): A versatile bottle retention system to secure bottles to Vino Pins and Vino Rails
W Series Bottle Height
W Series Shelves
Evolution Shelves
Case & Crate Cube
Want to Learn More?