Jun 12, 2021
Your Wine Cellar Design in 3D + other VintageView innovation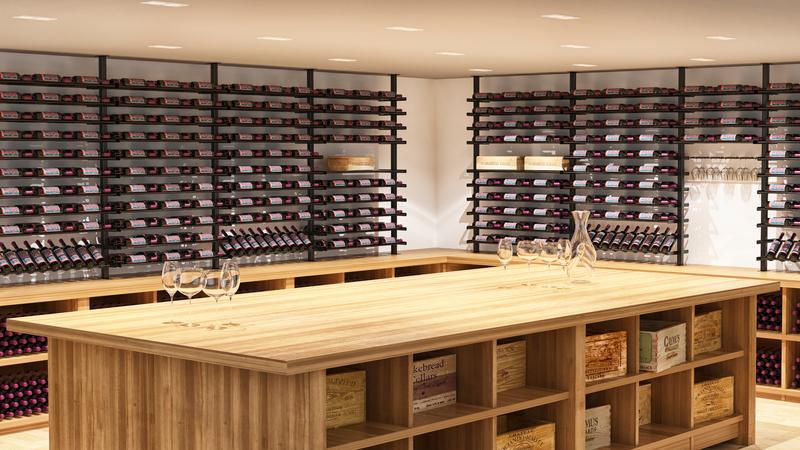 While it's our beautiful wine racks that have defined the wine cellar industry since 2001 (can you believe it's been 20 years since we debuted the label-forward wine rack!?!?), we innovate in many more ways than just creating stellar products for design pros like you.
Here are three new ways we are making the design and installation process as easy as drinking a glass of bubbles to celebrate the completion of an Instagram-worthy project.
1. Photo-Like 3D Renderings of Your Project
Our new premium 3D program takes an elevation of your project design to the next level, transforming it into magazine-quality photography to help you or your client understand just how beautiful VintageView systems will look in the space.
The process starts with our complimentary CAD design (2D). A brief questionnaire allows for choice of camera angle, finish options (wall, floor, cabinets), and even light furniture. Three business days later, you'll have inspiration to confirm your choice of design and drool over during construction.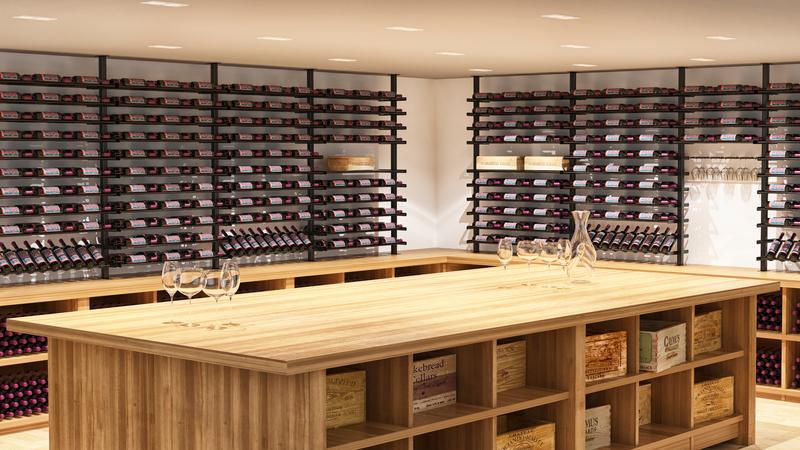 This premium service costs $175 with additional angles/revisions are $150.
2. Interactive BILT 3D installation
When it comes time to build the actual wine cellar, we take the guesswork out of installation with the world's best installation resource: wine rack instructions on the BILT app.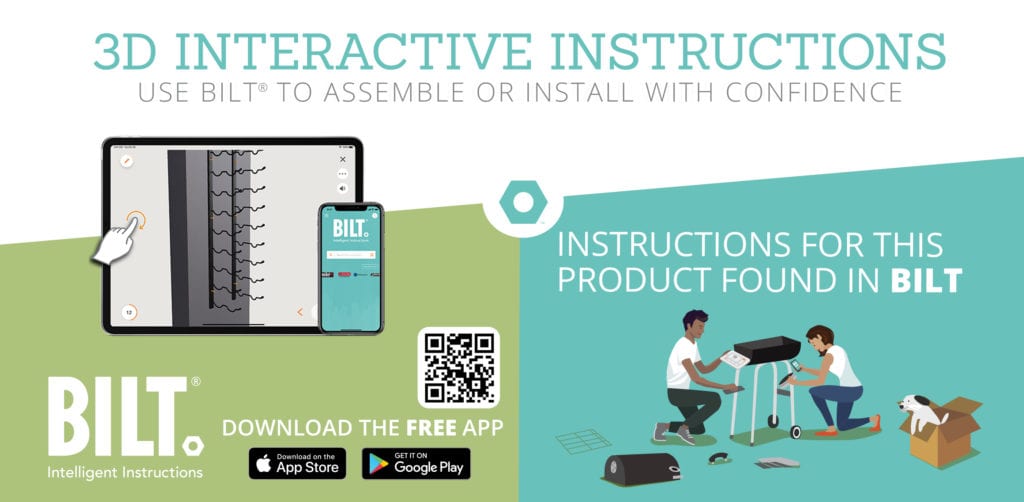 Whether you are a DIYer or seasoned installer, our instructions on BILT bring the process to life on tablets or smartphones in a truly interactive experience.
BILT is a free app that provides interactive installation instructions for VintageView products. Users can search for specific products, and BILT guides them through customizable installations for both wood and drywall installations. The interactive instructions give users the ability to interact with 3D animated instructions by tapping on different parts for information, rotating images, and zooming in or out.
We offer instructions for our W Series and Vino Series lines. BILT's step by step, interactive instructions make it easier than ever to install our products. Download it and give it a try during your project!
3. Digital Assets on Demand
We've partnered with Canto to provide all of VintageView's product assets (inspiration, spec sheets, technical details and more) in a google-like database. Search by SKU (WS-41) or inspiration (Under the Stairs) to find the information you need to work with clients. We provide access to this powerful tool to members of the design/trade only.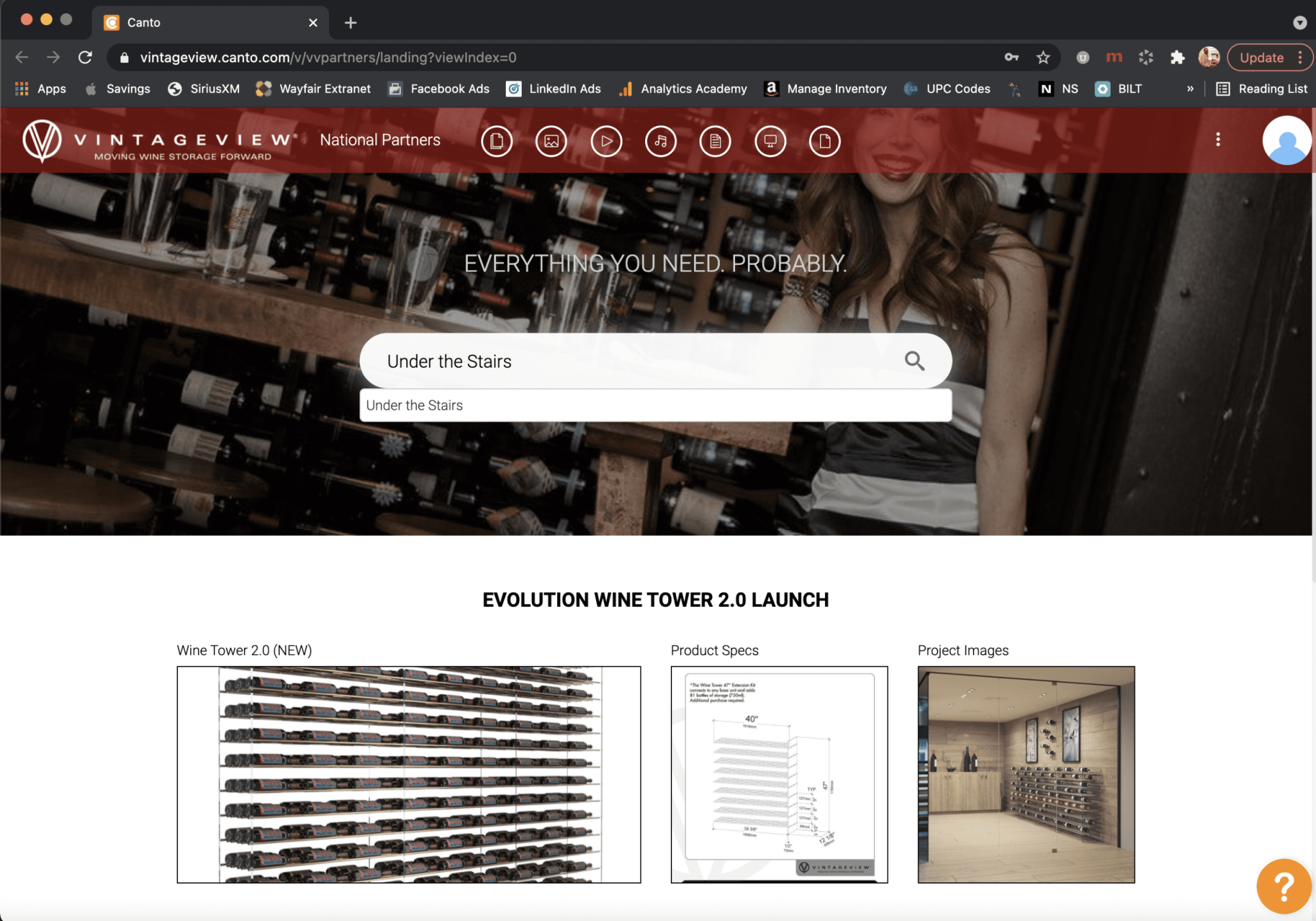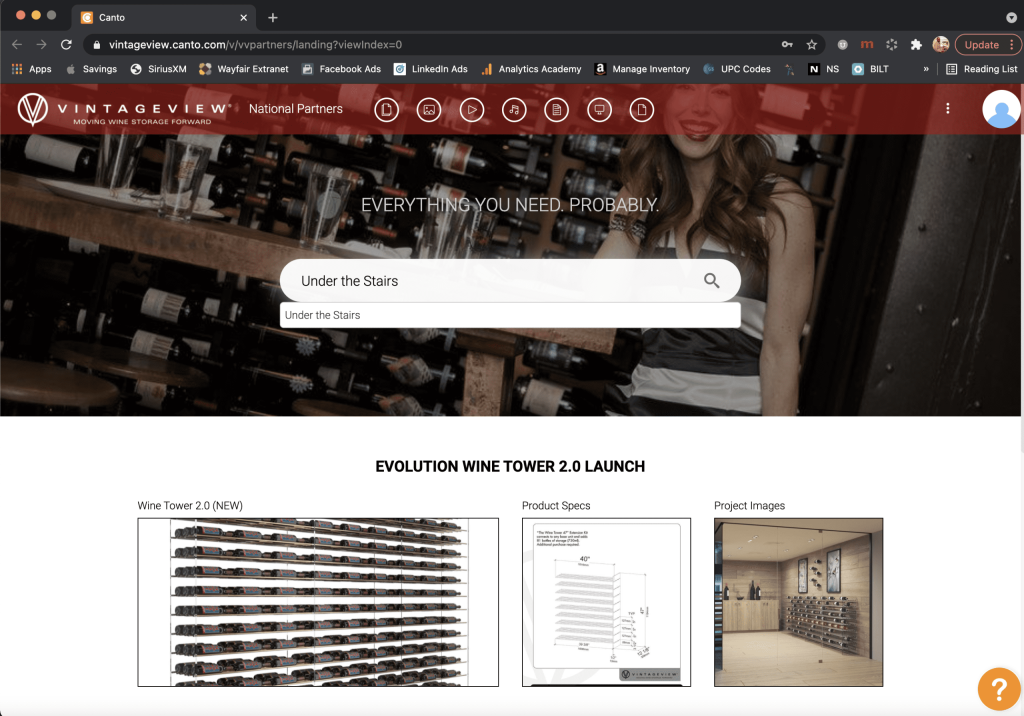 We are here to help you with all of your wine display needs, from new products to top-notch service. So in the meantime, join us in celebration as we enter our third decade in the industry. Cheers to many more years!
Ready to get started? Fill out the form below.