Nov 16, 2023
The Complete Guide to the W Series Wine Rack System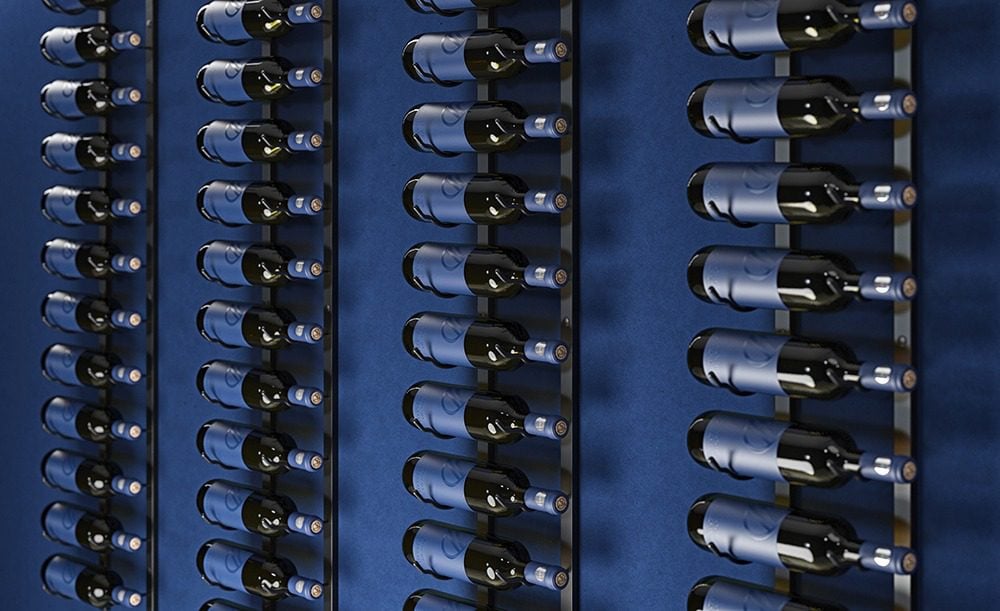 When Doug McCain invented the idea of the "vingage view" wine rack in the super early aughts, it's safe to say he never imagined it would re-define an industry.
But that is just what the W Series Wine Rack accomplished when he brought it to market in 2001. With its patented neck and base design (allowing for slightly offset positioning of the front and back of the bottle), it balanced form and function, allowing collector cellars to shine with design and practically.
Where seeing the label in the cellar was a novelty at the time, it is now the standard.
Our original design hasn't changed much but the collection has evolved to included a remarkable number of color, texture, and installation options to meet any custom requirement.
Here's what you need to know about the world's best metal Wine Rack.
(And if you need some instant inspo, take a tour the first VintageView installation that features 3,000 bottles stored in our founder's wine cellar)
Scroll down for the Complete Guide to the W Series Wine Rack, aka the world's best metal bottle storage option:
FIRST, THE BASICS: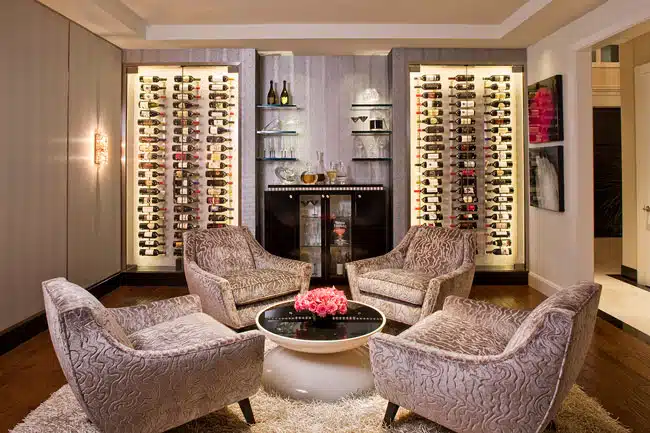 Our modular options are designed to create the most custom of looks, with ease. There is no one way to style the W Series Wine Rack in the cellar.
Featuring (5) heights: W Series Wine Racks are offered in Bottle Height, 1', 2', 3', and 4' sections that couple together seamlessly to scale up the wall.
And (3) unique depths: Offered in minimalist single-, balanced double-, and maximalist triple-bottle depths, this innovative racking option meets any collection need.
Unique Formats: The W Series Mag Rack fits 1.5L bottles and Champagne formats, too. The W Series Big can hold bottles up to 6L.
Here are some of our favorite rooms featuring the W Series Wine Rack:
W SERIES FRAME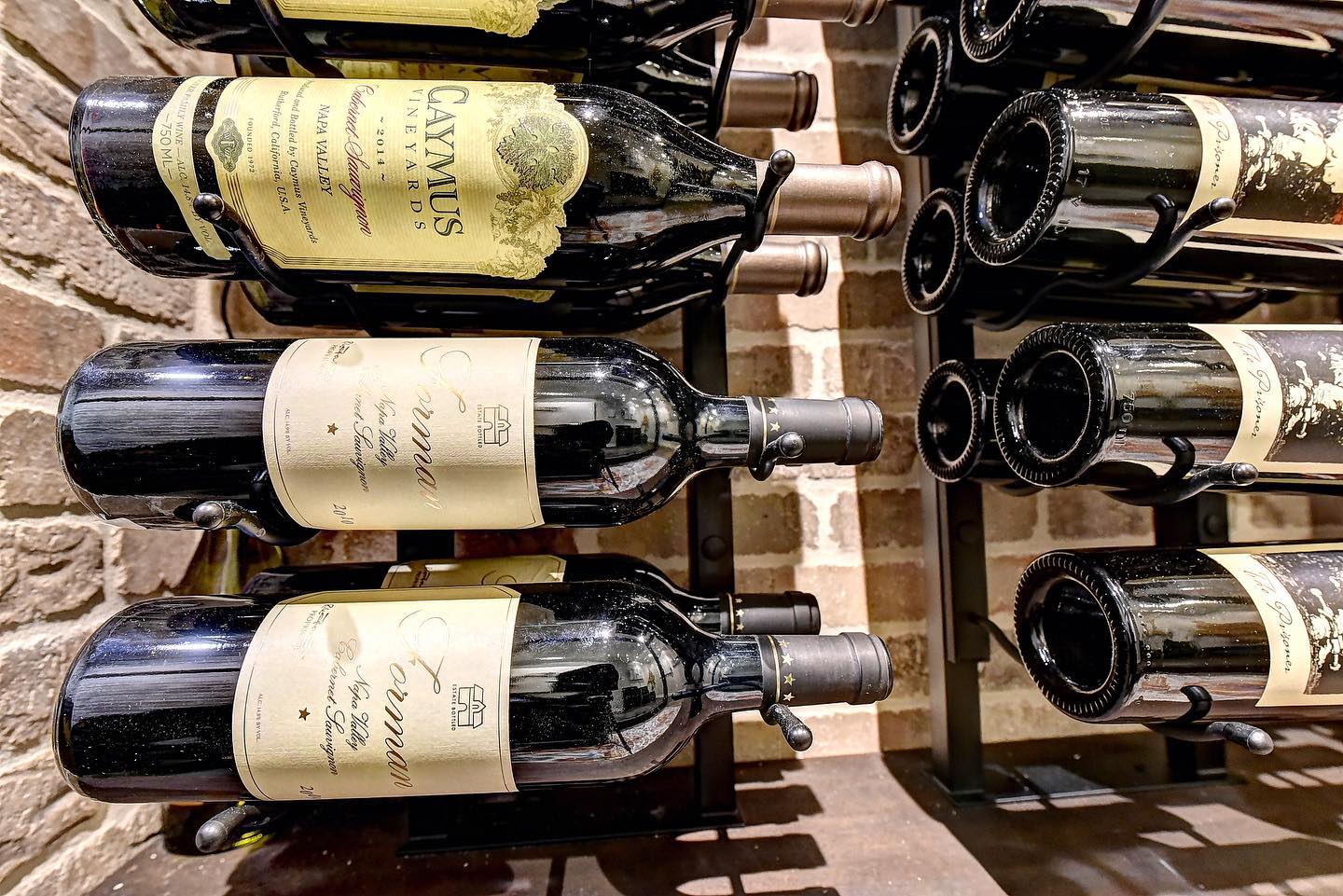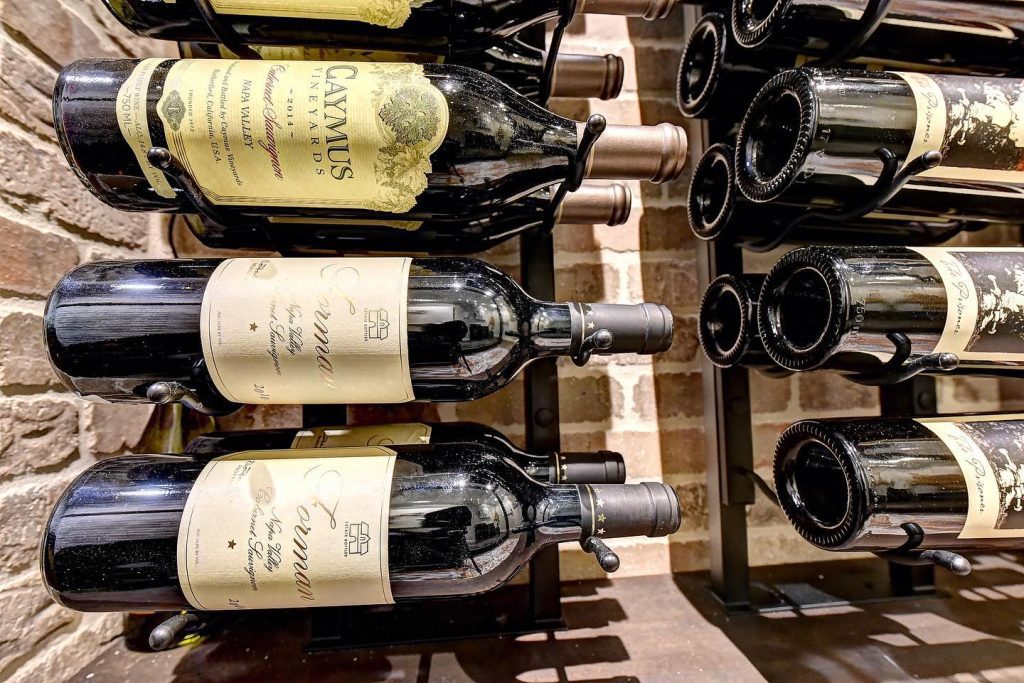 The first floor-to-ceiling Frame on the market, this companion mounting system opens up unique spaces to wine racking. With standard options up to 12' (366cm)
Just add racking to one side (with a Backer Bar on the opposite) or both sides to create the perfect look.
Add ons:
DESIGN ADD ONS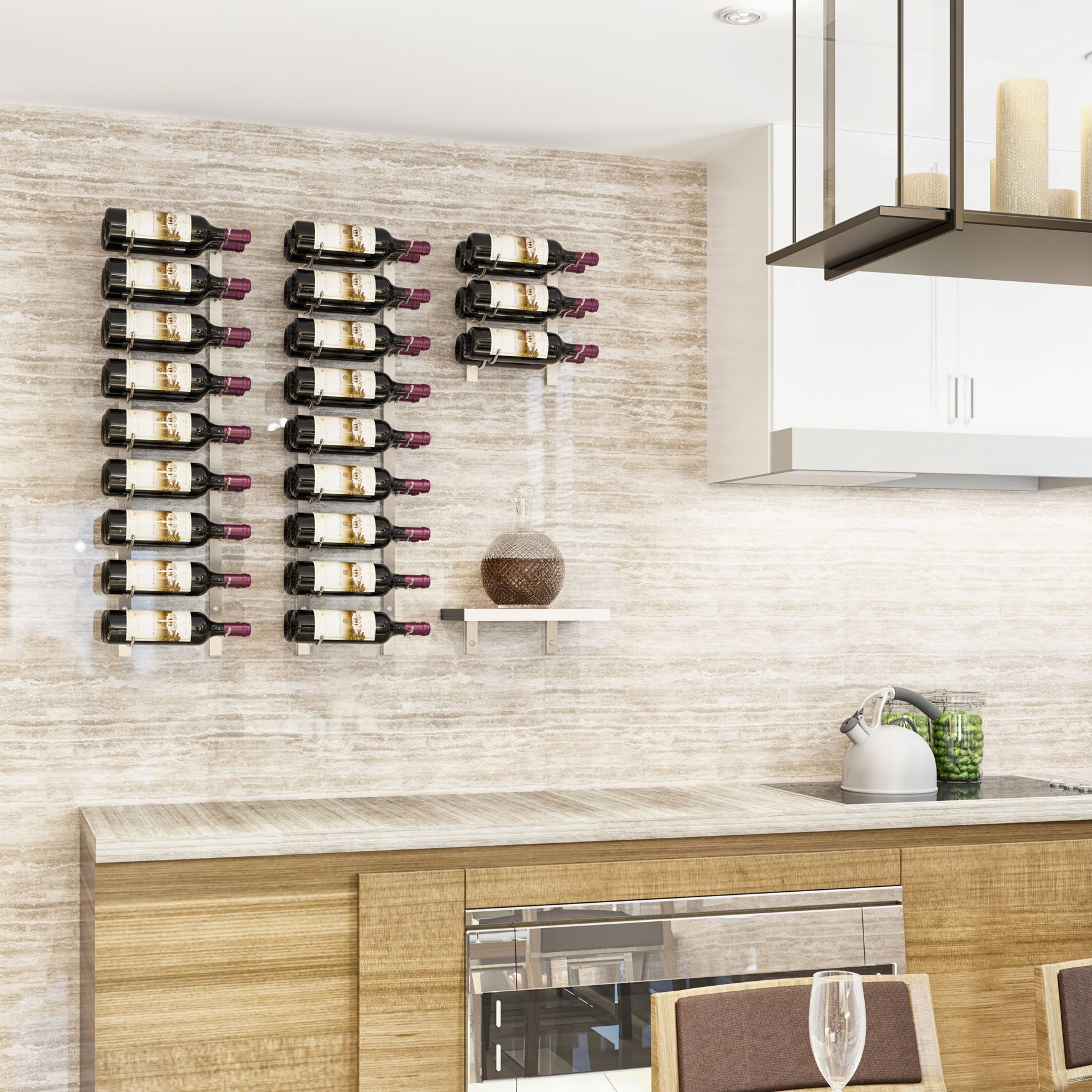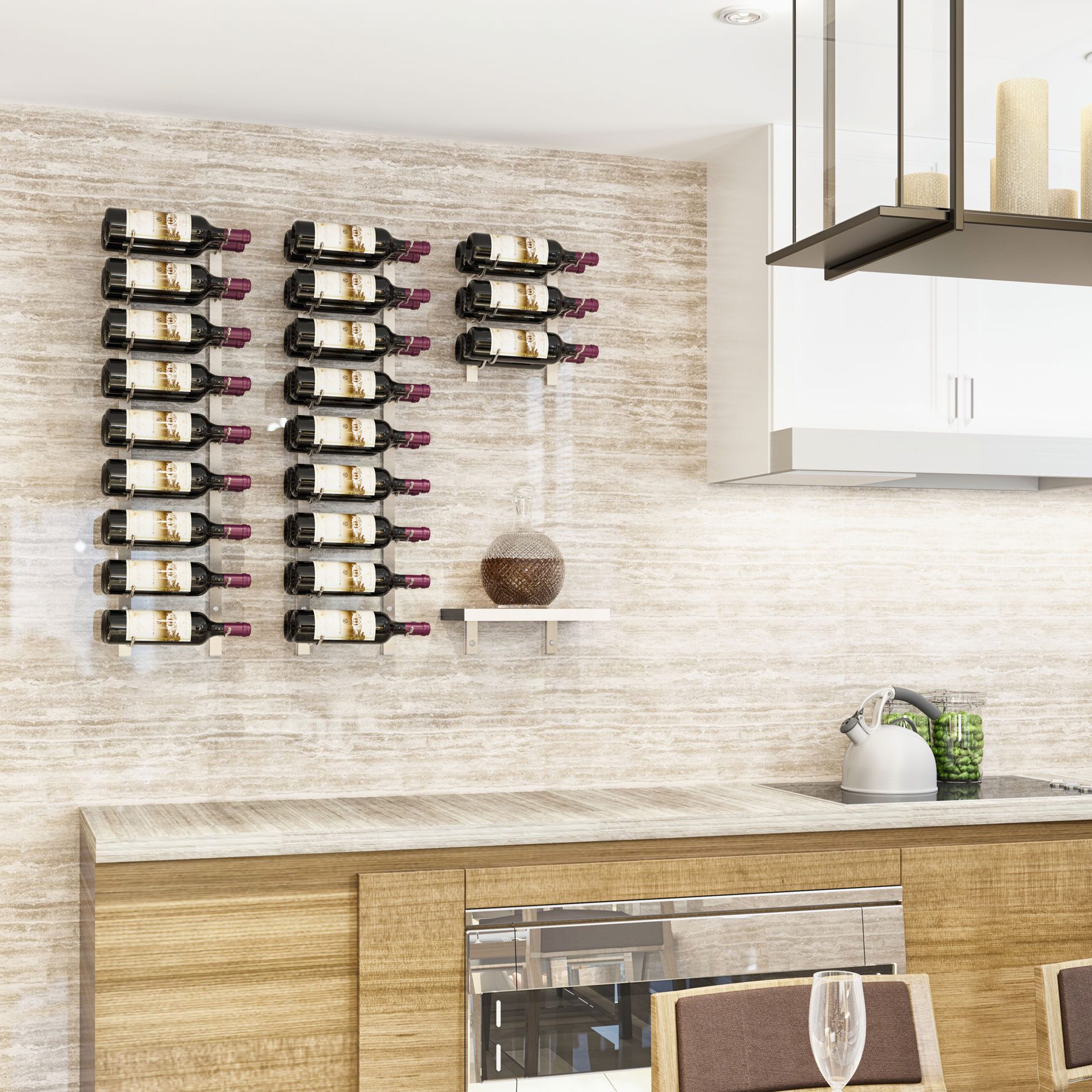 Upscale Accoutrements: Five unique options in the collection expand the possibilities further.
The W Series Shelf (1) fits above or below a column of bottles, perfect for a decanter. The Stemware Rack (2) does the same but for red wine glasses. The Presentation Row (3) shows off select bottles as if being served at a restaurant.
The Perch (4) mixes up the look with vertical storage. And the Single (5) takes the W Series style into a one-bottle (and one-piece) rack for ultra unique design opportunities.
REMARKABLE FINISHES
Featured in (6) remarkable finishes available in either Pro or Luxe grade, the W Series can match or compliment the rest of the hardware in the room.
Pro Grade:
Matte Black
Brushed Nickel
Cool Gray*
Luxe Grade:
Chrome
Golden Bronze
Gunmetal
Matte Black*
Luxe v Pro
Our finish options go beyond color:
We offer a pro-grade for large scale projects where efficiencies in price are as important as other considerations. Starting at just $4 per bottle of storage, these wine rack feature rubber finishing pieces (end caps, rod tips, and mounting hole covers) that match the rack itself.
Our Luxe edition elevates the W Series Wine Rack by taking the added step of machine-rounding each rod tip and plating the other finishes (when applicable: gunmetal and chrome). Perfect for the client or homeowner who values perfection on every detail.
There is no wrong answer. Just what works best for the style and project.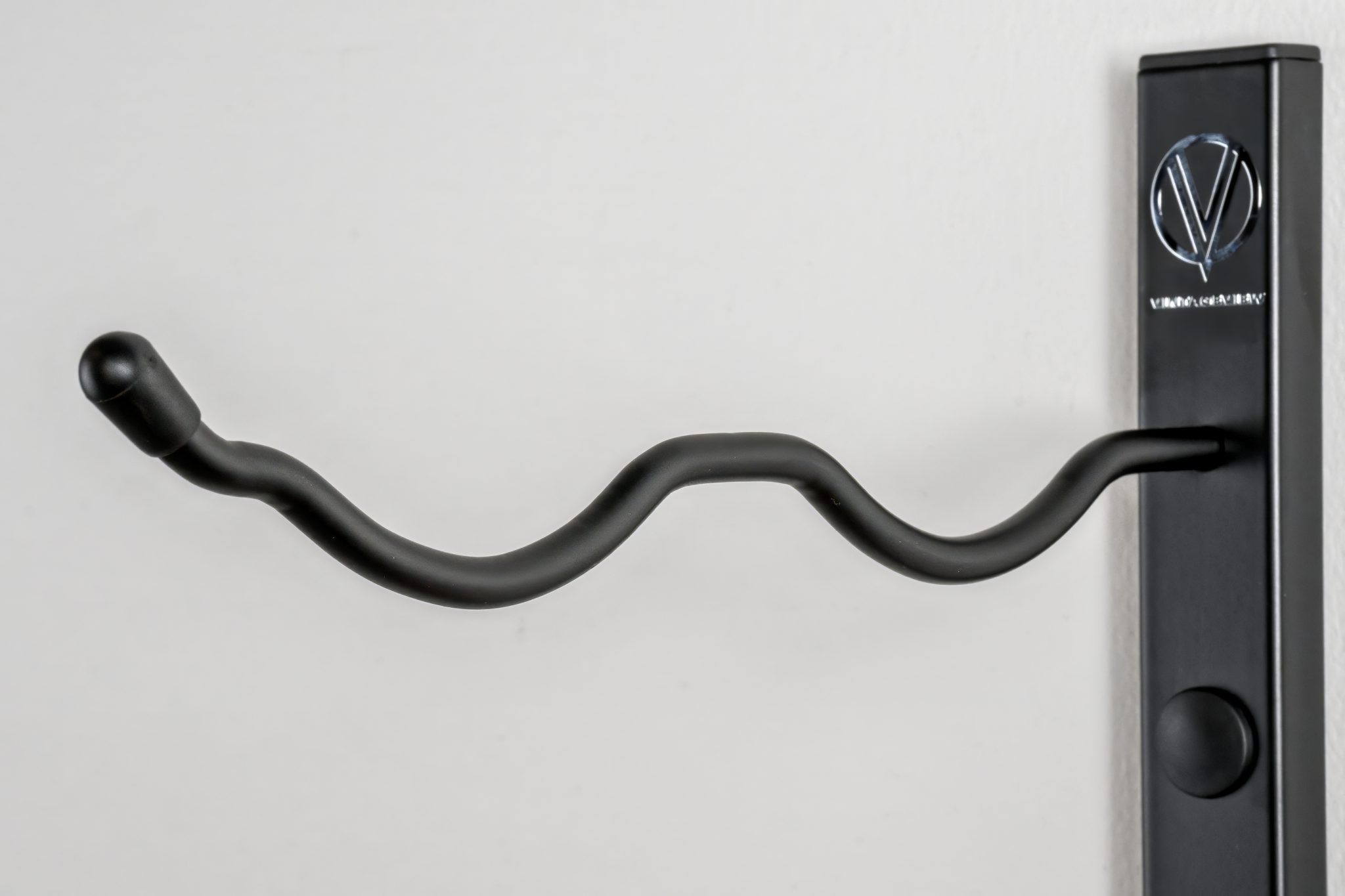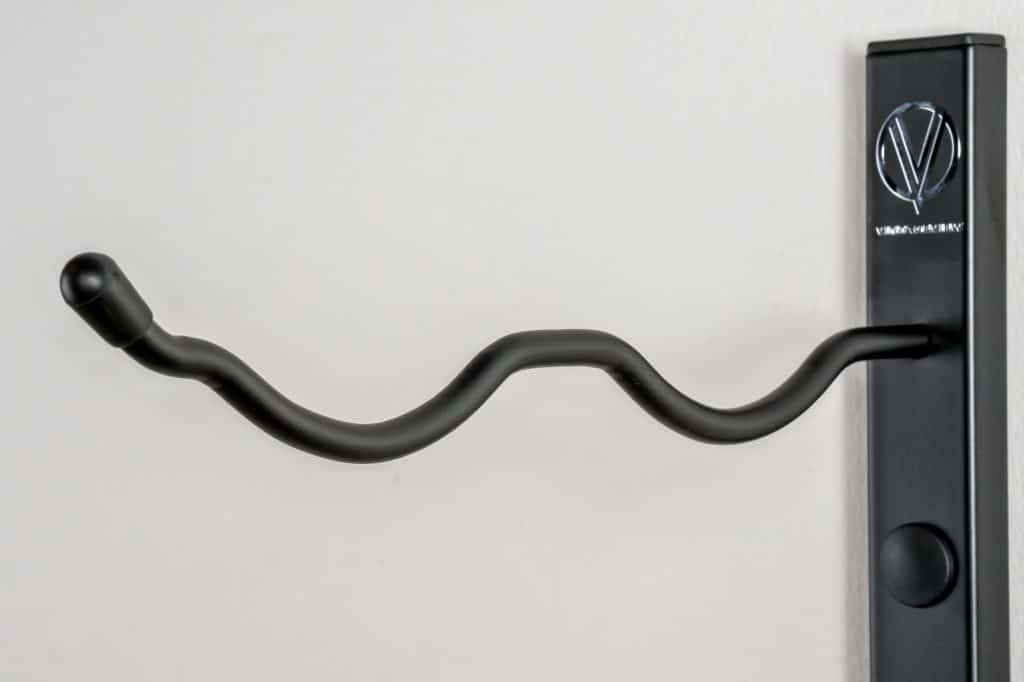 QUICK FULFILLMENT
Most W Series Wine Rack system components ship same week, matching our speed with Vino Series, and Helix racking. For special order items such as Cool Gray or Matte Black Luxe finishes, it's just a 10- to 12-week wait (that can be cut in half with expedited service). We'll be the most reliable product delivery for your wine room project.
QUALITY YOU CAN COUNT ON
As with all VintageView wine racks, the W Series is backed by a lifetime warranty, and has a near quarter century track record of customers not needing to use it. Which is to say, valuable vintages are safe for decades to come (like this insanely valuable vertical of Chateau Mouton Rothschild Artist Collection:
Our proprietary engineering also features several unique advantages for added strength:
Wine Rods are welded to the back of the mounting strip
The collection relies on shear weight engineering to distribute the load against a wall — allowing for direct to drywall installs (you don't need to find the studs!)
Ready to get started on a wine room design today? Or can we send you a catalog to deliver more inspo to your doorstep?
* 10- to 12-week lead time (or 4- to 6-week lead time with expedited service.