Jan 19, 2018
The value of wine lockers in restaurants: A customer-based case study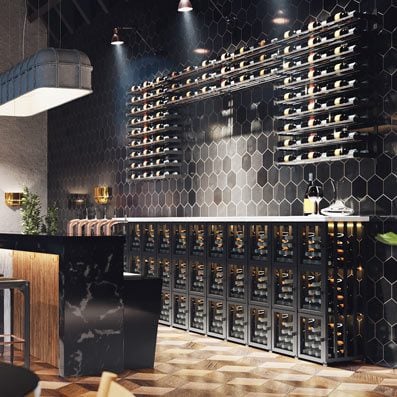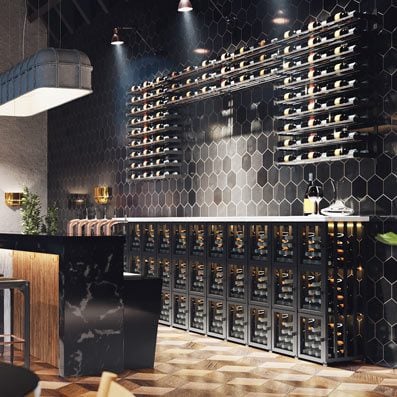 For years, high-end steakhouses have drawn their top clientele through the doors more often by storing their wines for them. Locker programs at national giants such as Capitol Grille and Morton's, and independent places like Guard & Grace (Denver) alike proven their worth. They improve customer retention and satisfaction while driving more revenue.
Here's how they work: A regular customer is given a locker space (rented or with minimum purchase requirements) where they can store wines procured from the restaurant. These are offered at a discount from the menu prices and often include access to off-list bottles. When dining, they can request the wines right from their locker.
Here's why a Denver-area mortgage banking executive loved his...
Chris M. has had a locker reserved at a high-end national steakhouse concept located in downtown Denver for several years. His experience with the program has been of great benefit to him, the customer, and enhanced his loyalty to the restaurant.
Wine Locker Program
The locker comes at no charge but members are expected to keep it regularly stocked with wine purchased through the restaurant. The steakhouse gives a 20% discount on wines purchased and invites its locker club members to exclusive, complimentary food-and-wine tastings that feature rare and other off-list wines that members can then stock up on.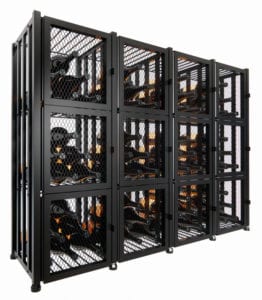 The Lure
Chris says he joined the locker program for a few reasons:
Prestige, both social and business
Access to perks like preferred reservations that can be set up for friends and colleagues
Private tastings

The Loyalty
Chris found himself visiting this restaurant approximately 6 times per year because of his locker commitment — more than double what he would normally expect. This also drove him to always head to this restaurant over similar high-end steakhouses nearby.
The Commitment
Chris spends up to $2,000 annually on keeping the locker filled with wine, and always orders food when visiting to open a bottle from his locker.
Our Solution: Case & Crate Lockers
This new product from VintageView offers a modular and stylish approach to bulk wine storage. Each bin holds 18 bottles or more with various configurations to meet storage capacity, style, and other project needs. This product range is the modern approach to lockers, allowing restaurants, country clubs, and other hospitality businesses the opportunity to build costumer loyalty with enhanced