May 2, 2018
Taste of Monterey: A wine bar at the ocean's edge near Big Sur, California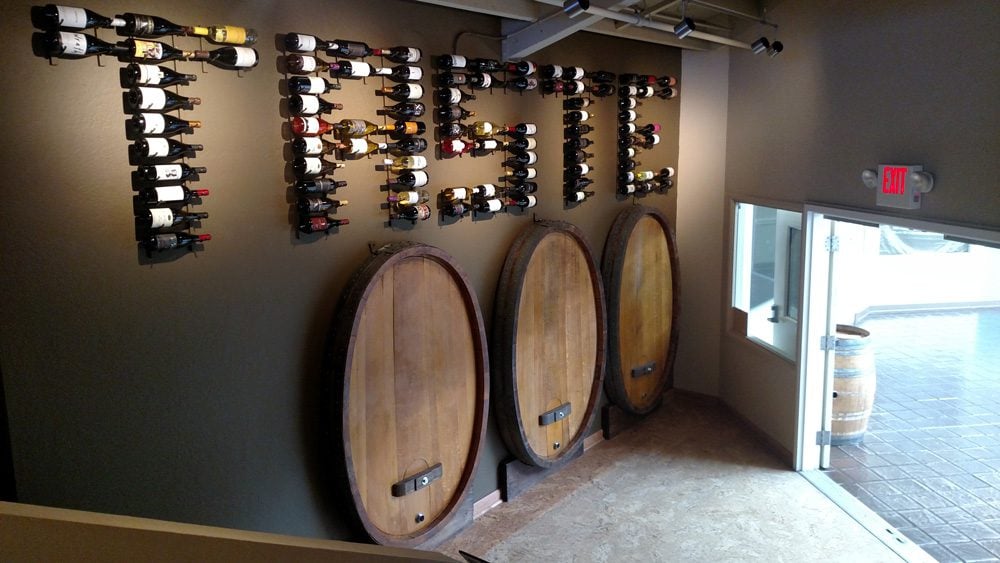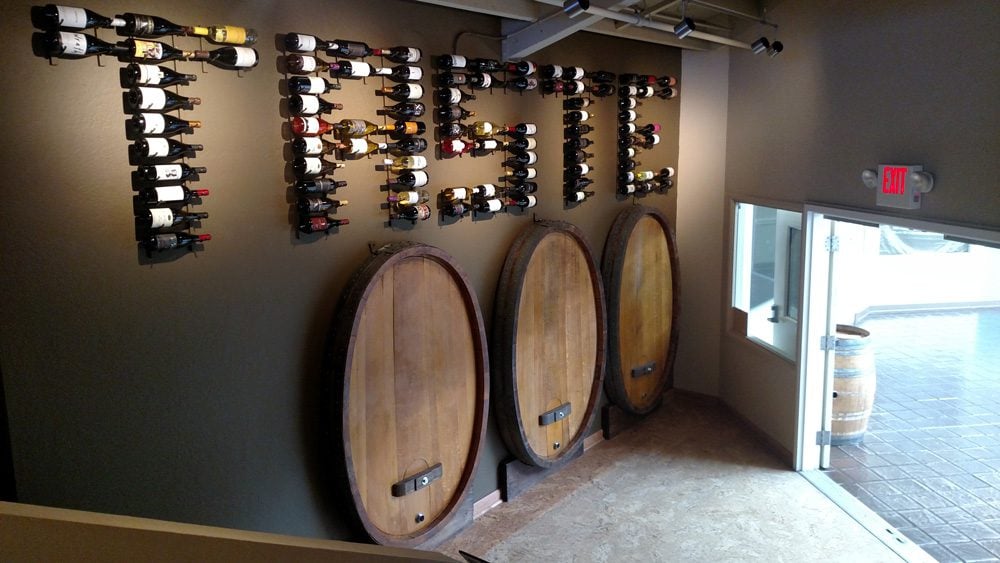 Being able to look out over the pristine blue waters of the Pacific with a glass of amazing local wine in hand seems like a dream scenario for most of us. Unless you live in, or are visiting, Monterey, the heart of one of California's hidden wine region gems and the northern tip of the epically beautiful Big Sur.
And as our luck would have it, a smart husband and wife duo decided to turn a single tasting room into a regional wine bar that showcases the best of Monterey County wines — all served with a side of the aforementioned ocean view.
Taste of Monterey sits in what was once a sardine cannery (circa 1918), and the wine bar concept is now one of Monterey's largest attractions serving up the best views and wines from more than 95 of the area's top wineries. Husband and wife team Ken and Robyn Rauh took over the old building in 1993 with the goal of creating an unique regional wine tasting and education center that uses floor-to-ceiling windows and locally-sourced wine and food as the draw.
Both a tasting room and a wine shop, the bistro menu boasts of mouthwatering small bites, while the wine shop has more than 250 wines to choose from. All local.
To get people further in the mood for the experience, Ken spelled out TASTE with wine bottles using our single-deep Wall Series metal racks to great customers. He cut them to height on-site and custom painted them to match the wall. The display sits above three 3,600-gallon German vat heads. A cork floor ties all the elements together, and its lit by LEDs at night.
The TASTE display piqued our interest, naturally. So we caught up with owner Ken to learn more about what he is doing in beautiful Monterey.
VintageView: The Taste of Monterey experience, in five words. Go...
Ken Rauh: Great wine, food, and views.
VV: We understand the views pull all kinds of people to Monterey. Like celebrity chefs. We hear you met Bobby Flay. What was your favorite part of that experience?
KR: It was for his show FoodNation. His stop was Monterey that episode. I was the local wine guy. It was fun to just be together with him and the other locals sitting around a table and enjoying Monterey's finest.
VV: When you first built the space, what drove the overall design?
KR: We assumed the space 25 years ago and transitioned from a single tasting room to a regional showcase of many wines. The second of its kind in California at that time. We did our best with limited budget to bring the wine country charm to a refurbished historic cannery building.
VV: And you decided to spell TASTE with wine bottles...
KR: Yes. While visiting San Francisco with my wife, we saw a cafe tea/coffee shop. They had the word TEA spelled out in white coffee mugs. My wheels were turning and thought I could spell out something in wine bottles. I looked around the web of ideas about how they could be hung on the wall. VintageView products looked like they would work perfectly. I shared my ideas with the sales rep, and he helped me get the order together.
VV: You can only drink one wine for the rest of your life what do you choose?
KR: Monterey Pinot Noir.
VV: What food would you pair it with?
KR: Pinot Noir goes with so many things. That is why it is my go-to wine. Salmon season just kicked off in Monterey, so that seems to be my top choice currently.
VV: How awesome it is living in Monterey?
KR: The Monterey Peninsula is an incredible place to live. If you do not like cool ocean breezes of fog, just head a few miles inland. So much open space, great restaurants, wine, locally grown/harvested food.
The Wine Display
This view-worthy restaurant features two wine walls that elevate the overall design and provides maximum wine bottle storage.
94 bottle capacity
Wall Series single-bottle depth configuration
Custom painted by client (powder coating also available)
Think something like this would look great in your home or business? We do too. Let's talk.