Oct 1, 2019
Taking Floating Wine Racks to New Heights (literally)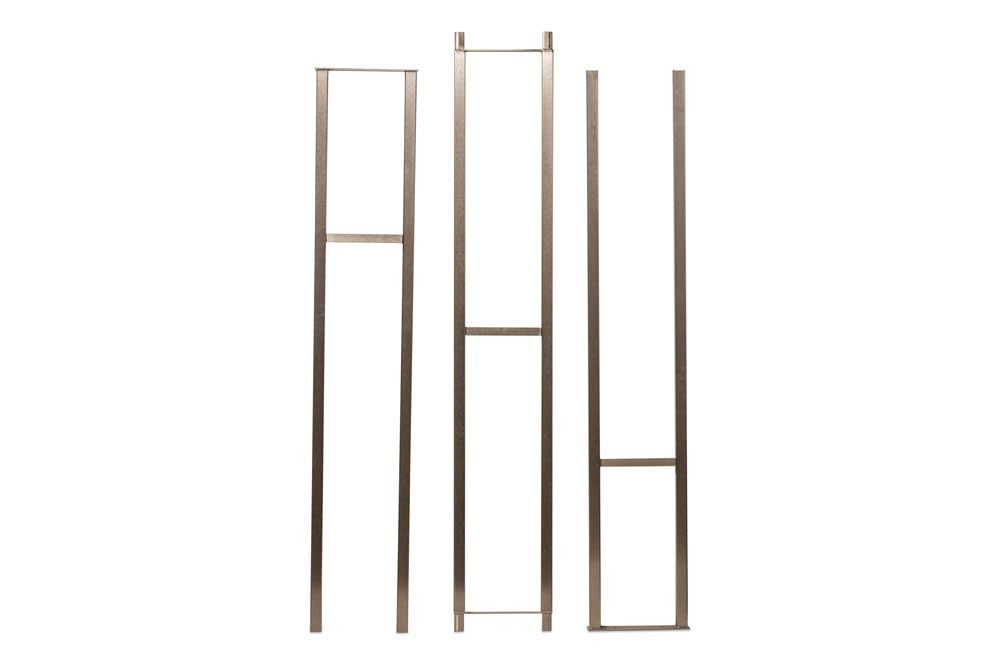 Top wine cellar builders and design professionals have integrated our W Series Wine Rack Frame 10s into beautiful wine displays for, well, a long time. Nearly 30% of all projects featuring our ground-breaking W Series wine racks use these frames to create room dividers, display bottles against glass, and more.

And guess what?

Our innovation team has figured out a way to make our frame even more versatile. Meaning your designs can be even more dynamic. Impossible, right?

Introducing the W Series Wine Rack Frame 12, a three-piece steel system that extends to 12 feet in height. This smart frame works in a similar fashion as the W Series Wine Rack Frame 10 with the addition of a middle section. This middle section features built in metal c-channels that couple with the top and bottom sections of the frame.

While we have long had a 12-foot, solid frame, this product enhancement is important for several reasons:
It comes in matching finishes to all Wall Series products. Satin Black, Brushed Nickel, and Chrome
It ships small package like our other racks, saving time and money on shipping and crating costs design
Our clever design gives it as much strength as our W Series Wine Rack 10
The W Series Frame 12 is available for immediate shipping in Satin Black and Brushed Nickel finishes, and will be available in Chrome within a month.
It joins our W Series Frame lineup that includes: