Custom Metal Wine Racks
Our systems are modular by design but sometimes that versatility is not enough. We offer three ways to completely customize just about any project requirement.
Custom Wine Rack Fabrications
We can help you create the cellar of your dreams. Outside of our standard products, our team of talented designers can help you create racking exactly as you envisioned. We work in acrylic, steel and aluminum. Dream up an idea, and we will work with you through the whole process from drafting the design to fabrication and delivery.
In the end, it is our commitment to create a beautiful display for your cellars.
Common Custom Designs Include:
Metal Case Storage Cabinets
Diamond Bin Cabinets
Custom Height Floor-to-Ceiling Frames
Custom Wine Rack Heights and Widths (cutting)

Our racks come in a variety of heights, depths and configurations. Despite the versatility or our products, they don't always fit perfectly in your cellar or on your wall. We can easily cut our Evolution Wine Rods and W Series racks to just about any specification.
Cutting Policy:
Evolution Wine Rods (width) and W Series racks only (height)
Allow an additional 24 hours for shipping
Custom Wine Rack Finishes
In addition to our three standard finishes —Satin Black, Brushed Nickel, and Chrome Luxe — we have the ability to custom powder coat any rack in a wide variety of finishes to provide the perfect accent to any residential or commercial application.
Custom Acrylic Wine Racks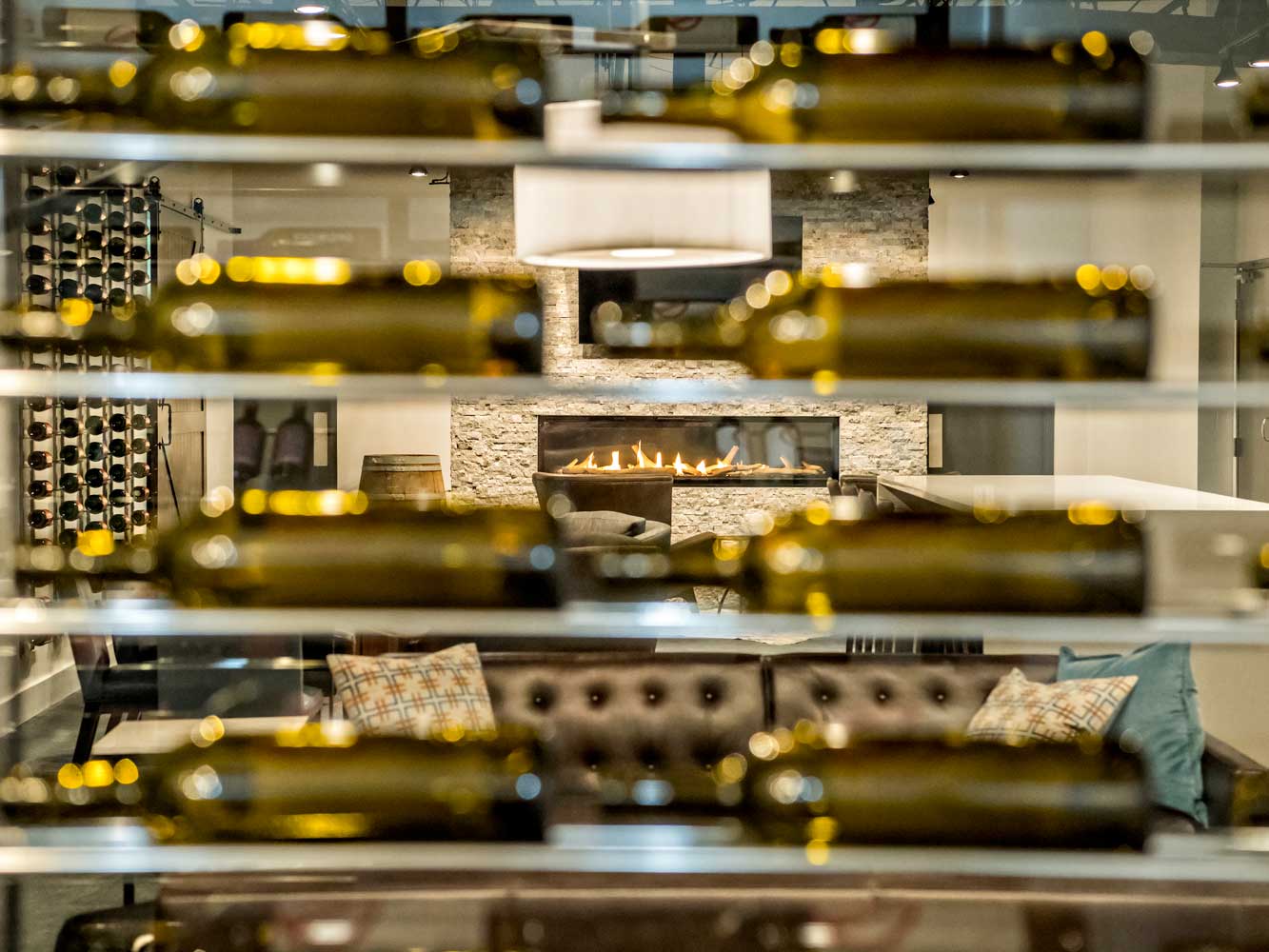 Yes, we know metal. We are also pros at acrylics and can create crazy cool custom acrylic wine cellars. The most common applications of this are
Custom Evolution Wine Towers (choose height, width, bottle configuration): We put a single-wide version of a Wine Tower in our Design Center!
Vino Series Panel (customize a near invisible support piece to layout Vino Pins and Vino Rails): If you saw The New American Home 2020, you saw this look!
Start your custom wine rack project today.
VintageView is better than a wine rack. It's a contemporary wine storage and display system.