Jun 18, 2015
VintageView Customer Interview: Passion Cellars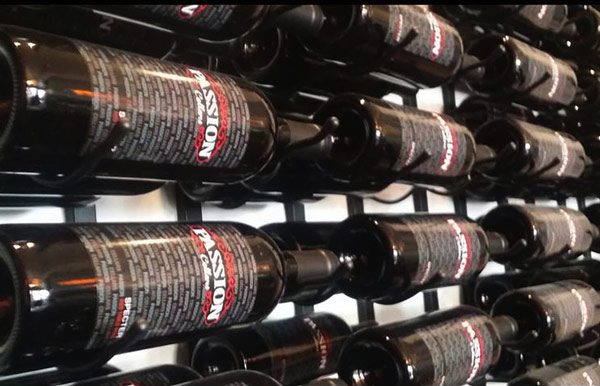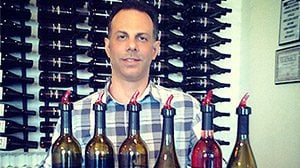 Jason Domanico, wine maker and owner of Passion Cellars, recently talked with VintageView about his growing business and the Arizona wine industry.
Your label, Passion Cellars, is located in Arizona. Tell us a little about your business and the Arizona wine industry.
One of my passions is traveling the world and visiting various wine regions and I came to see that Arizona, where I was born and raised, had a growing wine industry. It's an industry that is still young, which was part of the appeal in establishing our winery here, and we took the opportunity to start our own label in 2012. By the end of 2013, we opened our tasting room in the historic town of Jerome, which is south of Flagstaff. At the end of 2014, we started growing our own grapes at Salvatore Vineyards, in Willcox, which has long been an agricultural center for the state. To date, there are over 70 different wineries across the state.
 Where does the name Passion Cellars come from?
The name Passion Cellars stems from my family's long history of a passion for wine. As long as I can remember, it's been a part of life. My grandfather, Salvatore, immigrated to America from Sicily and made his own wine, as many immigrants did. It's rooted in my family's history. Not only do we have a passion for the wine itself but we are also passionate about the process. I truly enjoy learning about all aspects of the industry.
What makes Passion Cellar wine unique?
Passion Cellars is unique in that we are a small family and locally-owned label producing high quality wines. Our hand-crafted wines come from careful selection of the best fruit to ensure a quality product. To further that effort, we planted our own vineyard in 2014 and we look forward to seeing what that produces. We are working hard to make our mark on the industry and are truly enjoying all aspects of the process.
Tell us a little about your wines. What particular wines you are known for?
We currently have 8 varietals for sale and 10 varietals in barrels, including Sangiovese, Tempranillo, Columbard, and a number of blends. Our Pinot Grigio recently won the Silver Medal in the San Francisco International Wine Competition. That same Pinot Grigio also won Double Gold in the Arizona awards. Our Hell's Half Acre blend took bronze at the Texas International Wine Awards. Passion Cellar wines average $35 per bottle while Salvatore Vineyards wines fall in the range of $45-$80 per bottle.
Are there any challenges you face growing grapes in Arizona's climate?
What's interesting about Arizona, when it comes to wine, is that the climate is similar to the climate of many South American countries. Willcox, where we grow our grapes is actually much cooler than many places in Arizona, due to its higher elevation. To produce a great wine, it comes back to the selection of your varietals. The wines we offer, such as Sangiovese, Tempranillo, and Malbec, do well in our climate. We have many options when selecting what to grow, which is our greatest benefit and also our greatest curse. The process means trying out various varietals and seeing what comes out best in the end.
For your tasting room, you selected VintageView wine storage racks to display your wine selection. What motivated you to select our storage systems?
I was shopping in a store in Cornville, AZ, just north of Jerome, and noticed the unique racks they used to display their wine selection. With a little Internet research, I found VintageView. Your storage system solved a big problem for us in our tasting room in Jerome, a small and historic town, which means limited storage space. Your wall mounted rack that is three bottles deep solved our problem. It allows us to store 80 cases in the tasting room.
What impact do our storage systems have on your customers?
There's definitely a "wow" factor that VintageView wine racks give our customers when they enter the tasting room. The wall mounted racks allow us to display all of our varietals in a beautiful and organized way. We see a lot of foot traffic in Jerome because it is a popular tourist destination not only regionally but nationally. It is a town known for its rich mining history and current arts scene and while there are only 450 full time residents, peak season can draw more than 10,000 visitors. VintageView storage systems provide a great aesthetic experience for all of the visitors to our tasting room.
As you look towards the future, what is in store for Passion Cellars?
We are very excited about the upcoming opening of our Salvatore Vineyards tasting room in Old Town Scottsdale, a historic area of the city with a thriving arts scene. We are scheduled this new location in August. We look forward to our growth not only in Arizona but also on a national and international scale.