May 23, 2018
Eating and Drinking Well at 5 Well-Designed Houston Bars and Restaurants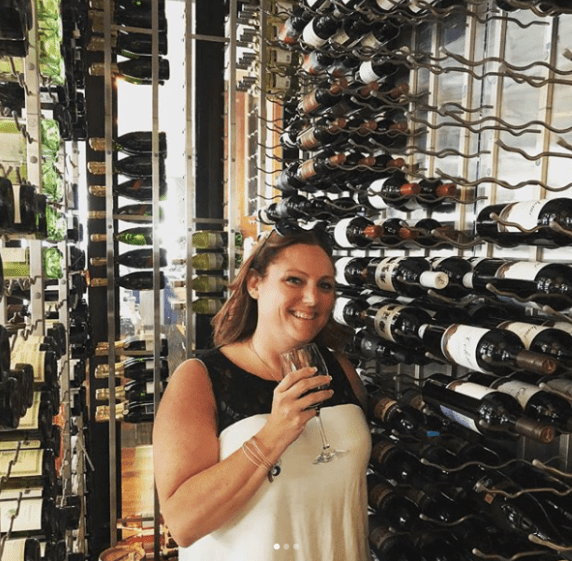 When Food and Wine said Houston's dining scene is the most exciting it's ever been, it made our mouths' collectively water in anticipation for our visit to the area in July (for our Cab & Credit design trade CEU event).
We're ready to eat and drink our way through the city that is creating a national rep — while enjoying some great design along the way.
Here's where we're heading...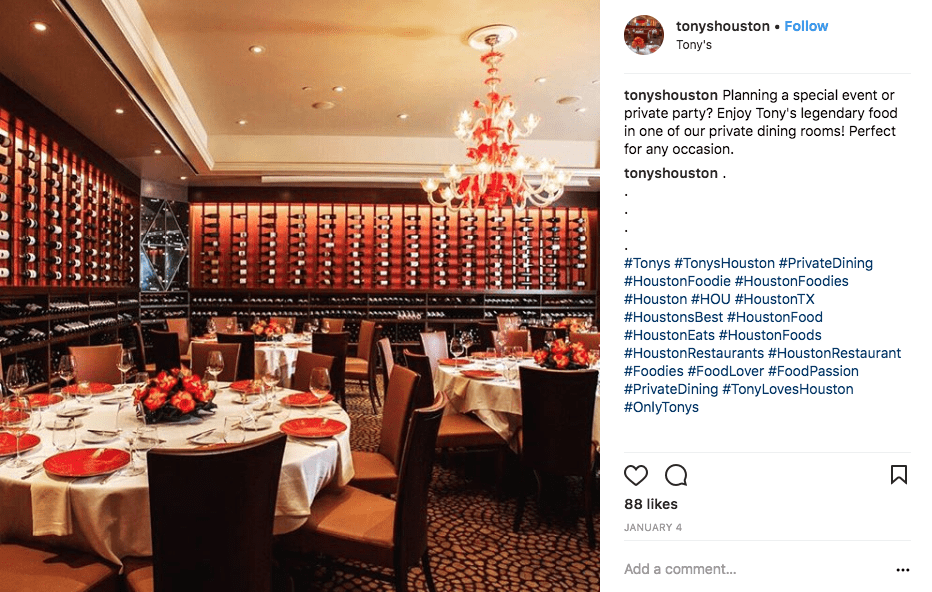 For the city's first (best) Italian: Tony's
3755 Richmond Avenue
With more than 50 years of mastering Italian flavors, Tony Vallone has curated a world-class fine dining experience — before the likes of Food and Wine started taking notice. Head chef Kate McLean dominates the kitchen and brings guests seasonally fresh dishes, delivered with the best service, and completed with the restaurant's elegant ambiance.
Located the lively Greenway/Upper Kirby area of Houston, Tony's is said to serve many celebrities, high-powered businessmen, and politicians alike. Side note on the wine list: Due to state law in the 60s, Tony's uses a private wine club membership to allow it to serve wine to guests. Now, the (publicly available) wine list is impressive and displayed in its Wine Cellar and Wine Library rooms on Wall Series wine racking with a timeless design.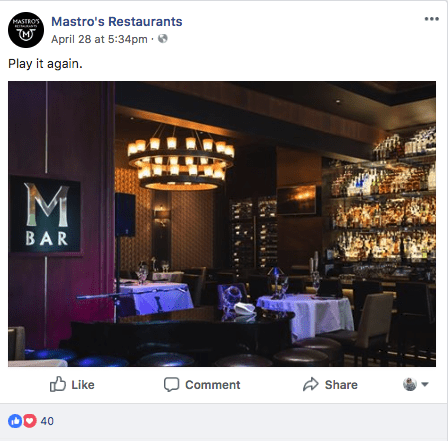 To be seen (and for steak): Mastro's Steakhouse
1650 W Loop S.
The first Texas outpost of this swank steakhouse concept, Mastro's has been a mega draw since opening in late 2017. Tables are hard to come by. The modern adaptation of the steakhouse menu is a primary reason. The unique design by Landry's Development and the Abel Design Group is another. We are partial to the show-stopping wine walls. It all ties into an impeccable experience. Oh, and there's a dedicated whiskey bar.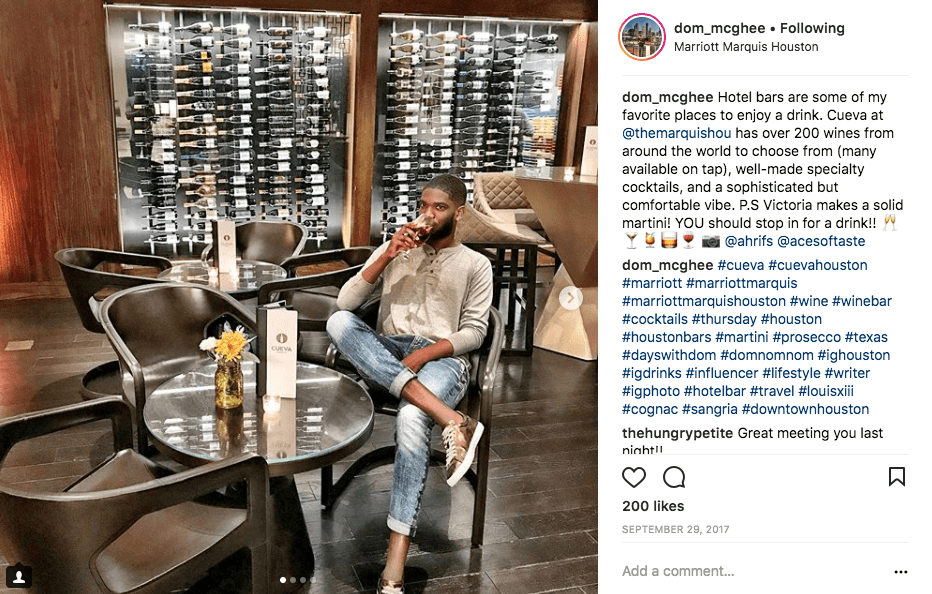 For a glass and a small plate: Cueva at Marquis Marriott Houston
177 Walker Street 
While adventuring around Downtown Houston a great afternoon spot is Cueva at the Marriott Marquis. Tucked away, this lobby bar boasts more than 200 bottles on its wine list (plus a dozen on tap) served alongside a delectable Mediterranean Tapas.
This property was designed to draw guests out of their room with inviting seating areas and diverse culinary options. Intricate ceilings and elegant lighting add to the luxurious allure of the spaces.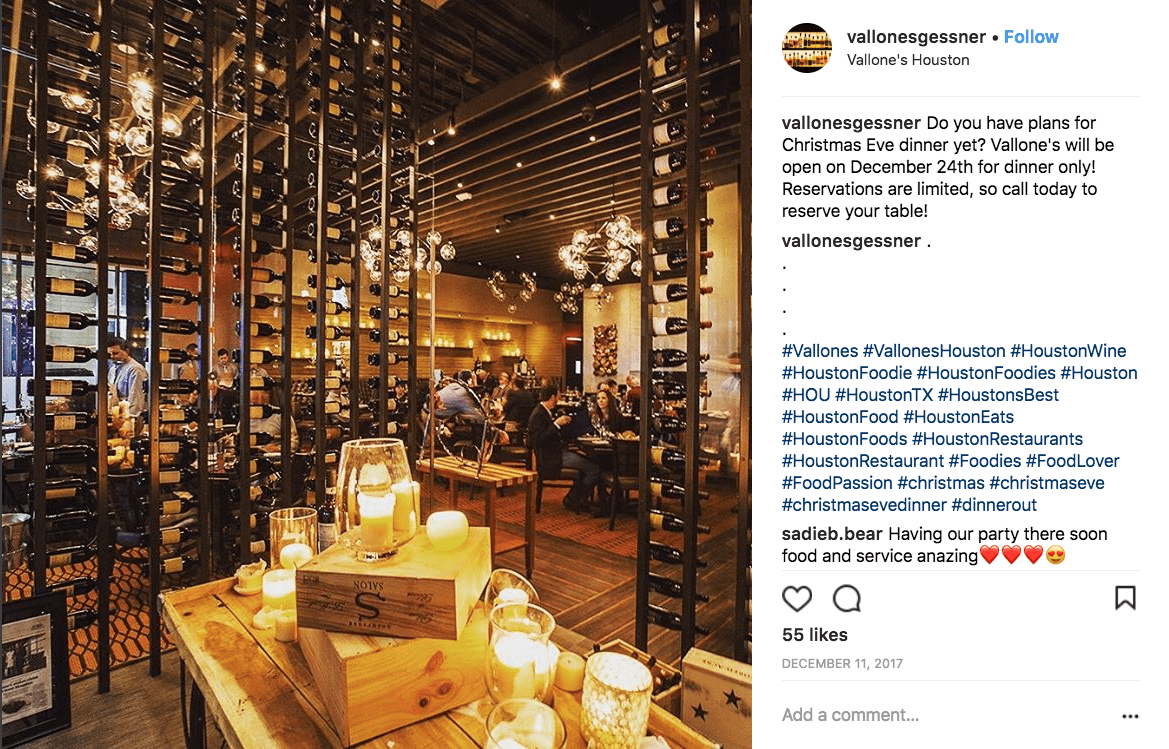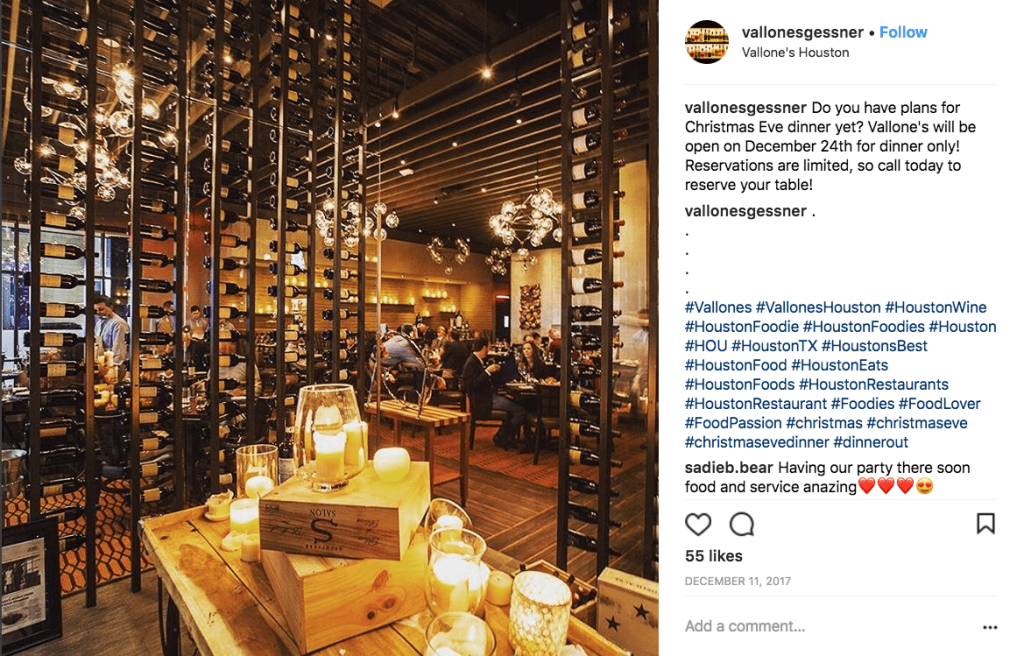 For the modern refresh of a Houston legend: Vallone's
947 North Gessner Road
Nearly a half-century after opening his namesake Tony's, Tony Vallone proves he still has the touch for amazing restaurant concepts with his new (as of 2014) namesake, Vallone's. More than a steakhouse, this spot is a designer lover's paradise with its two-story glass wine vault and contemporary features throughout. The menu dazzles with that same fresh approach including a can't miss Berkshire pork osso bucco.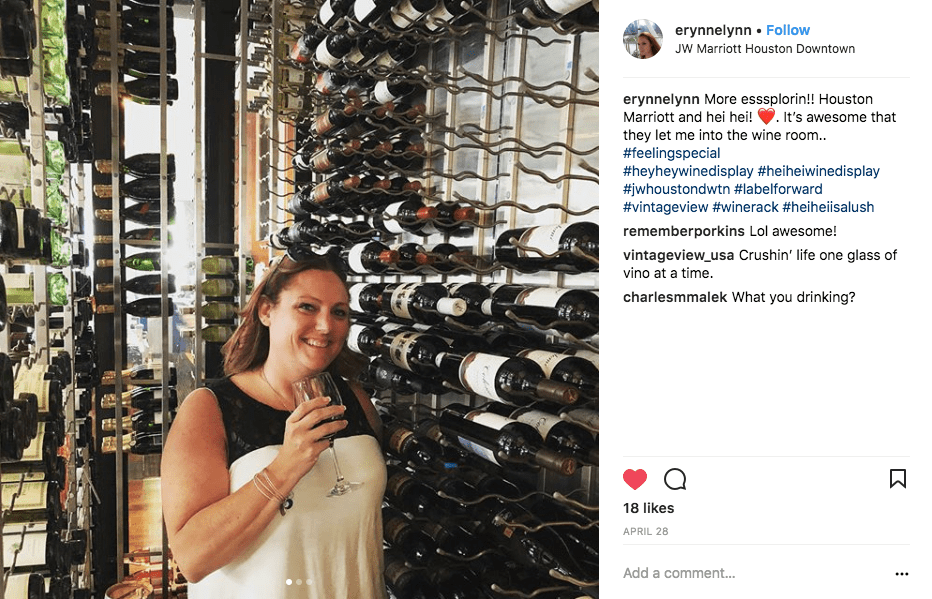 For craft cocktails (and wine): Main Kitchen at JW Marriott Houston Downtown
809 Main Street
Thi spot serves up craft cocktails and good eats. Really good eats. Providing globally-inspired dishes, award-winning chef Jelle Vandenroucke developed an uncomplicated, yet elegant menu that overachieves for a hotel property.
Main gets creative with culinary demonstrations from Houston farmers to tastings from renowned wine makers. The living room style encourages guests to feel at home and makes the dining experience interactive at each stage; from choosing the best wine from their label-forward cellar to ordering a fresh, locally-sourced dish.