Jul 24, 2015
HEXX chocolate & confexxions and HEXX kitchen + bar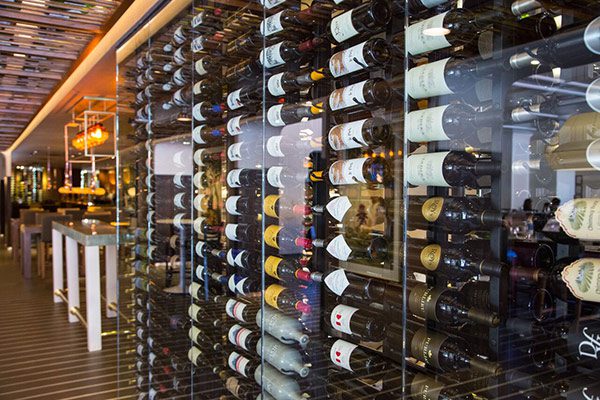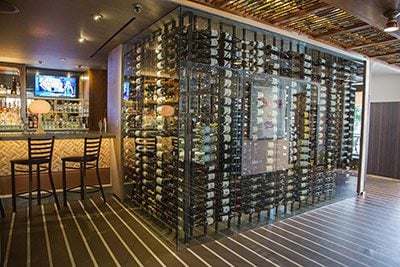 As chef and head chocolate maker at HEXX chocolate & confexxions and HEXX kitchen + bar in Las Vegas, Matthew Silverman brings something unique to the Vegas strip. VintageView recently spoke with Chef Silverman about the best candy store in town and all things wine and chocolate.
Tell us more about the HEXX brand. Where did the name originate?
HEXX has a triple meaning, one being the hexagon shape of our chocolates, a form that is unique and memorable. The XX in the name represents Roman numerals and speaks to the farms we source our cacao beans from, all of which are located 20 degrees above or below the equator. We also believe our chocolate has a spelling binding taste for consumers so we play on that in our name as well.
What makes your chocolate unique?
At HEXX we are chocolate makers, as opposed to chocolatiers. A chocolatier purchases pre-made chocolate from another source and then manufactures their own product with supplements or additives. As a chocolate maker, we purchase cacao beans directly from farmers, which we then sort, roast, and grind here in our exhibition kitchen to make chocolate. Our chocolates consist of solely two ingredients: cacao nibs and organic coconut palm sugar. They are high quality, healthy, and pure.
HEXX is also unique in that we provide chocolate tastings for our customers. Similar to wine tasting, guests can sample our five varieties of chocolate made in-house. We offer free tours for guests to view our chocolate making process in-person. Our location at the Paris Las Vegas, directly on the strip and across from the Bellagio fountains, is the perfect spot to enjoy a meal, cocktail, or dessert.
Where did the bean to bar inspiration for chocolate come from?
My partners and I have been in business together for a while and we wanted to develop a product we could make in-house and sell in a retail store as well as a restaurant. After extensive research, we learned that craft chocolate was an up and coming industry on the cutting edge of the farm to table movement. It looked like an area where we couldn't go wrong. It was an opportunity to bring a universally loved craft-food item to the Las Vegas strip.
What is your most popular chocolate and why?
Our Ecuadorian chocolate is our most popular. It is well-rounded and naturally sweet so it doesn't require much added sweetener. Our tasting menu features chocolates with cacao beans sourced from five countries: Ecuador, Tanzania, Venezuela, Madagascar, and Peru. Each has a distinct flavor profile and unique textures, something our guests can experience in our tasting room.
What are the key factors to take in to account when pairing wine with chocolate?
The most important factor is the flavor profile so you need to identify that first. Then you want to pair it with a wine with a similar profile. For example, if you have a fruity chocolate, you'd want to pair it with a fruity wine. Mixing a nutty chocolate with a fruity wine results in competing flavors. Be sure your flavors complement one another.
HEXX kitchen + bar features VintageView wine storage systems. How do they influence your customers' experience?
VintageView wine storage systems greatly influence our customers' experience from the moment they walk in the door. Our wine display is the first thing they see and we feel it creates an elevated dining experience, sending the message that we take wine seriously, as seriously as we take our chocolate.
What is unique to being located in Las Vegas?
Las Vegas is a high volume, high energy city so there is always something going on making it possible to serve customers 24 hours a day. Las Vegas attracts tourists from everywhere, nationally and internationally, and we are proud to serve delicious, healthy and high quality products that are universally loved.
How to Chocolate Taste:
Use all of your senses to see, feel and smell the chocolates – not just taste.
Break off a small piece of chocolate and recognize the delicateness and structure of the chocolate. Look and listen for the "snap."
Rub chocolate between thumb and index finger to warm and release the volatile aroma components – using your sense of smell.
Biting the chocolate reveals its firmness and texture. A higher cocoa content is more solid, while the cream in milk and white chocolate feel more velvety.
Let the chocolate melt on your tongue and taken in the variety of aromas. Sense the diversity of flavors such as sweet, sour and bitter – and the cooling contact of the chocolate on the tongue.
Hold your breath for a short moment and exhale in phases through your nose. This will enhance the sense of aroma allowing you to experience the subtle nuances of chocolate. Nuances include sweet, such as caramel and vanilla; intense like macadamia nut; strong as espresso; fragrant like orange blossoms; fruity such as fresh berries or plums. Over 600 different natural aromas can be found hidden in a piece of chocolate
Fine chocolate develops flavors slowly, but can remain pleasantly on the palate for a while. A variety of notes may be distinguished, beginning with cocoa content, fruit, fruit acid, sweet and bitter.
HEXX chocolate & confexxtions is located at the Paris Las Vegas, 3655 South Las Vegas Boulevard. To book a chocolate tasting and tour, please call 702.331.5551. To book a table at HEXX kitchen + bar for breakfast, lunch, dinner, drinks, or late night, please visit their website or call 702.331.5100