Feb 1, 2023
February Moodboard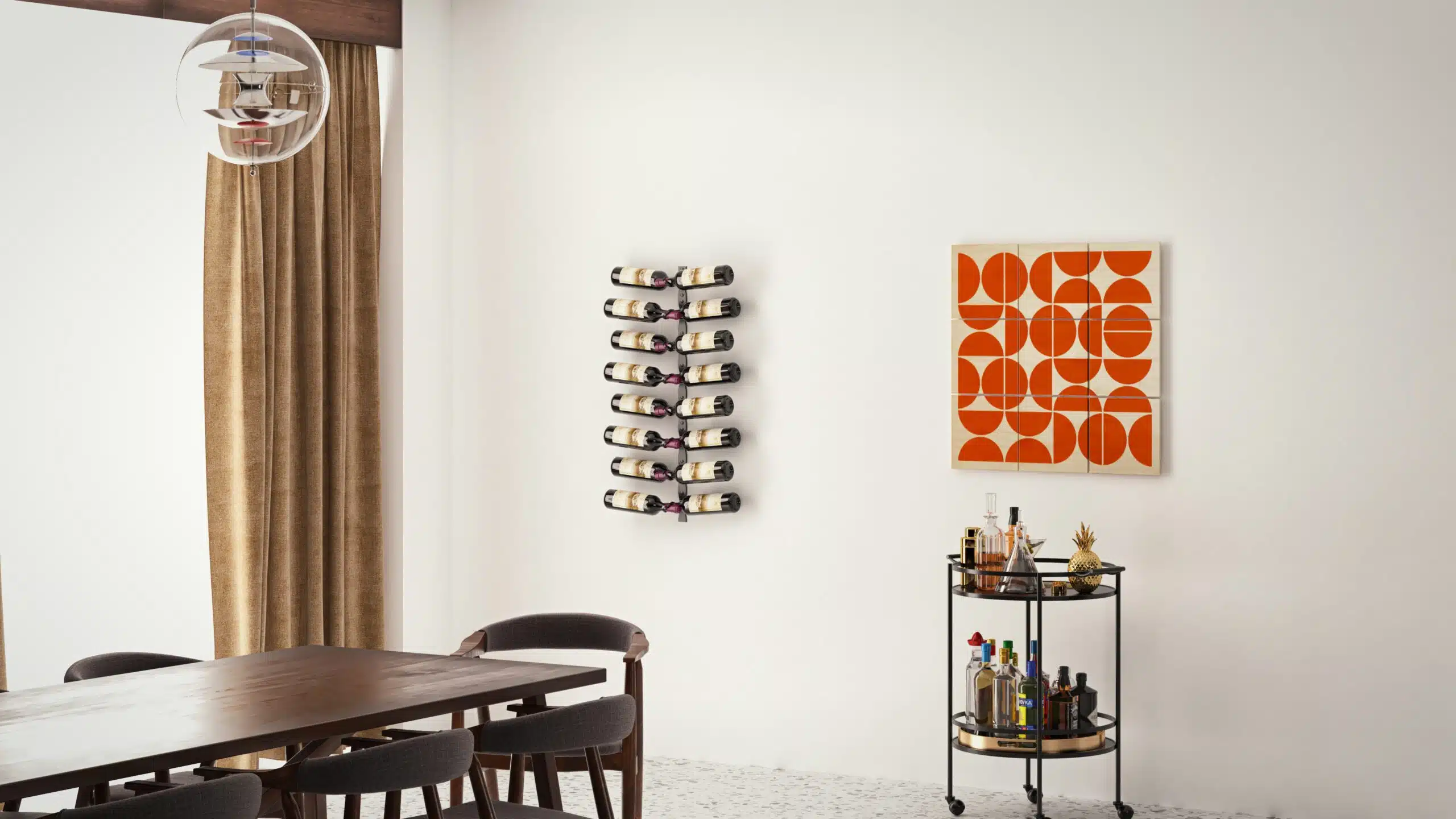 February brings a new and exciting theme to our design moodboard, a fusion of vintage and modern styles. The centerpiece of this month's inspiration is the latest addition to the VintageView wine rack collection - the breathtaking Helix Wine Rack. This unique piece brings together the traditional charm of Riddling Racks with a contemporary design, adding a touch of sophistication to any wine collection.
But that's not all we have in store for you this month! We're also embracing the new Cool Gray finish option, incorporating this calming hue into our designs to create a peaceful yet upscale atmosphere. And finally, the addition of natural Stone and Marble Elements to further enhance depth and texture to designs, bringing a touch of nature into the space.
Join us as we explore the perfect blend of vintage and modern design, where timeless elegance meets contemporary functionality. Get ready to be inspired as we discover this harmonious combination.
Helix
We're excited to introduce you to a new standard in wine storage, where minimalism meets strength.
The Helix Wine Rack, part of the brand new R Series (short for Riddling), brings a fresh and modern approach to wine storage. The sleek and minimalist design of the Helix Wine Rack speaks to the beauty of simplicity and strength, making it a standout piece in any wine collection. With its versatile mounting options and its simple installation process, it's a perfect choice for wine enthusiasts of all levels.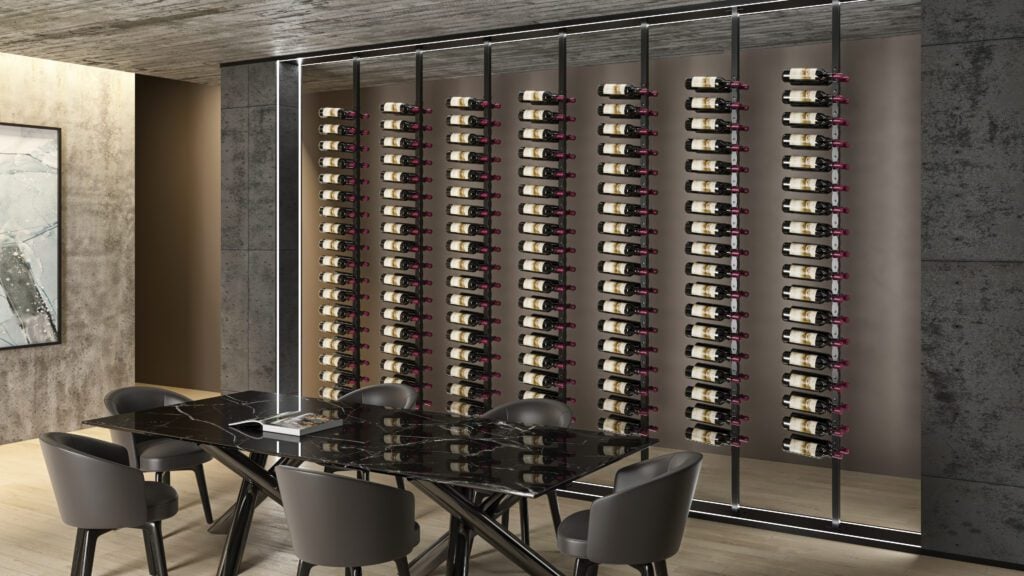 Cool Gray
With the release of Helix, we wanted to introduce a new finish option, Cool Gray.
Cool Gray is versatile and adaptable, making it an ideal choice for any design style. Whether you're looking to create a modern aesthetic, or you're going for a vintage feel, this finish option will elevate your space and bring a touch of elegance.
We plan to offer this new finish option across all of our product lines, giving you more choices to create your dream wine storage solution. But in the meantime, with the Helix Wine Rack as the centerpiece, you'll be able to create a wine storage system that is not only functional but also stylish.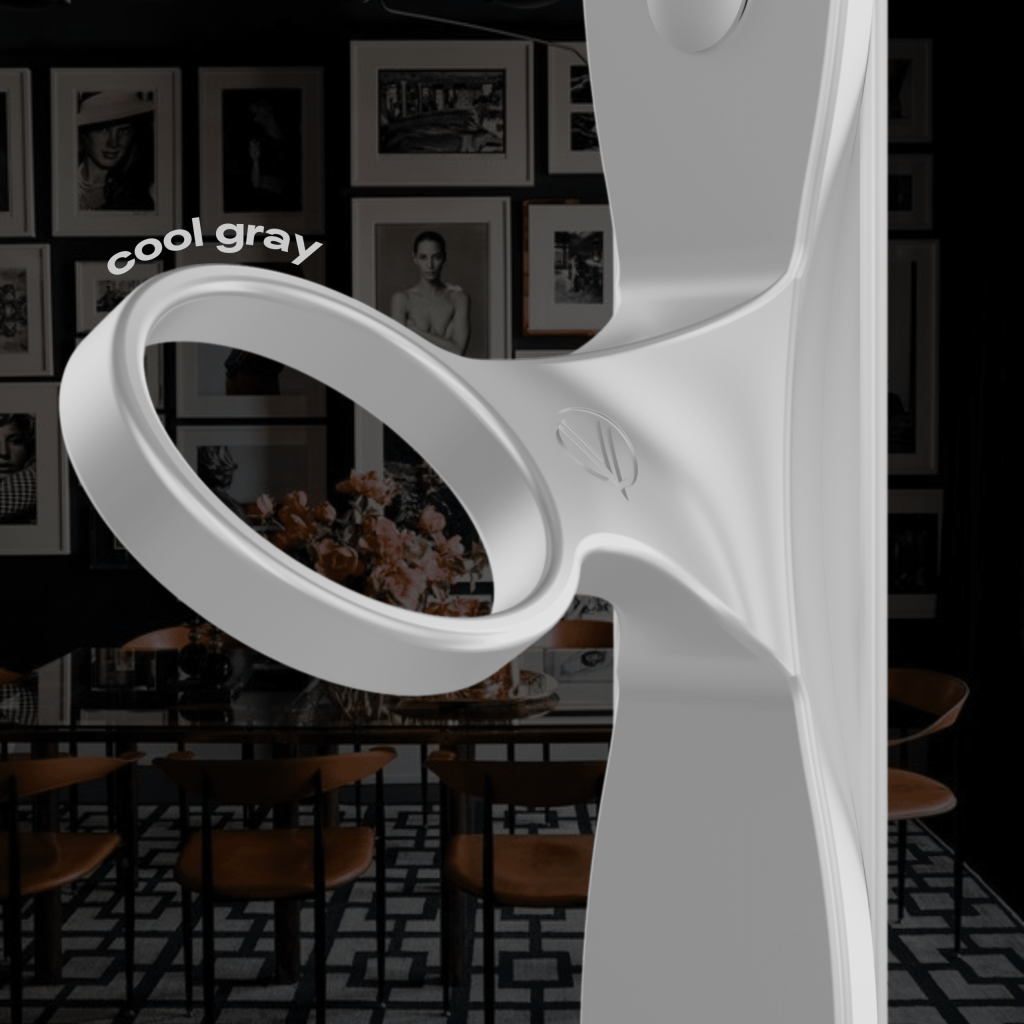 Stone & Marble
Whether you're looking to create a bold statement or add a subtle touch of luxury, Stone and Marble textures offer a range of possibilities to enhance your wine storage solution. These timeless materials bring depth and texture to the room, creating a warm and inviting atmosphere that's perfect for entertaining or simply relaxing with a glass of wine.
Consider adding a Marble accent wall or even a Stone backsplash to your next design to add some organic features to your project.