Apr 20, 2020
Design Case Study: Lebo Residence Wine Wall (Denver, Co)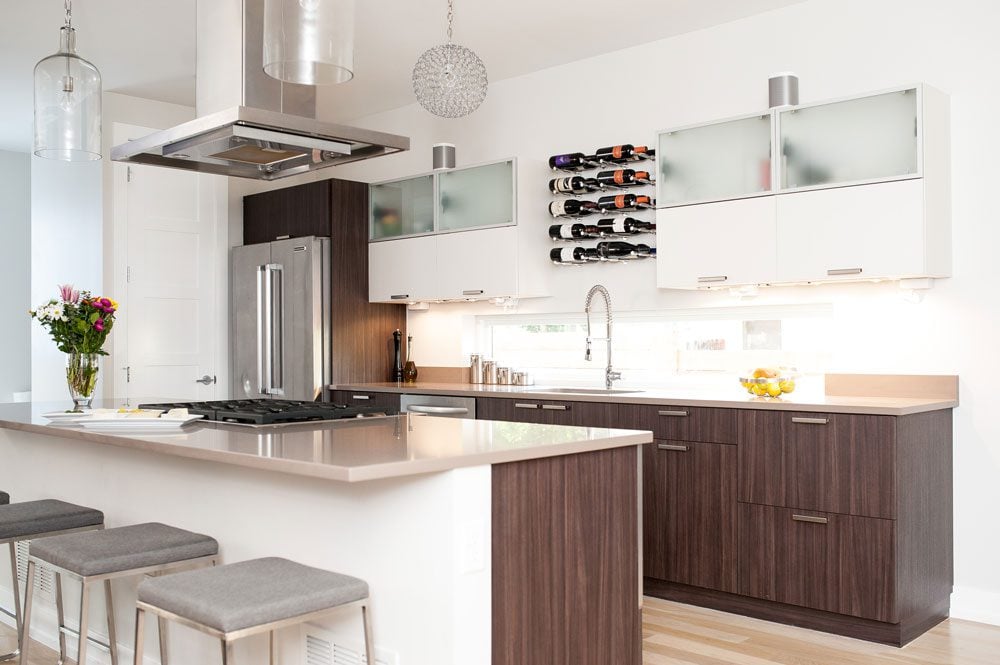 Just a few bottles goes a long way.
We love a design challenge and the homeowners of this modern, Denver home had one for us to solve. The dilemma presented was a common one, the homeowners having a desire for wine storage and limited space for it.
The scalability of our products makes these challenges easy to overcome.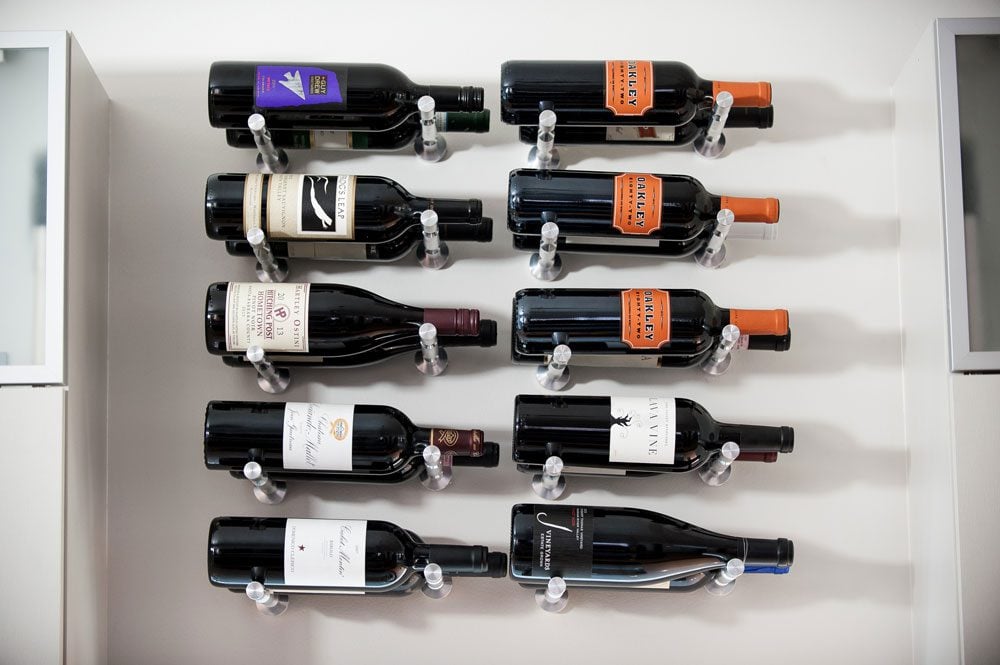 Our solution: Vino Pins.
Our Vino Series offers artistic, minimalist approach to bottle storage. They are designed to mount direct to any wall surface with our proprietary anchor systems. Because of the size of the homeowner's wine collection, we chose to use the optional Vino Pins Extensions, these allow for transformation (now or later) to two- and three-deep bottle configurations, allowing your display to grow with your wine collection.
Since we were tasked with creating a visual centerpiece for this open kitchen, we chose to put the wine display in an empty wall space above the sink, keeping away from the stove and other heat-emitting appliances. We believe the blank wall in a kitchen is a canvas waiting to hold beautiful wine displays.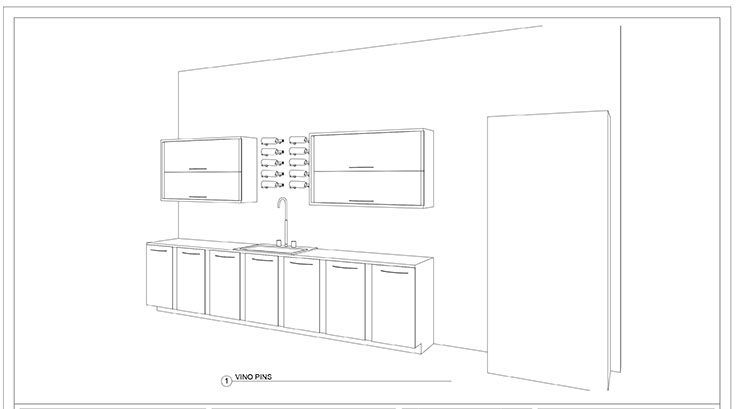 As with all projects, we provided a complimentary drawing of the wine display. After the homeowners viewed the complimentary drawing they gave us the green light to move forward with the project. The design above shows a 10 Vino Pin and 10 Vino Pin Extension display that holds 20 bottles.
In fact, this was the first ever Vino Pins installation! The line has become even more versatile with the addition of designer finishes in gloss black, gunmetal, acrylic, and golden bronze.
Project Details:
20 bottles
Lead time: Same day shipping
Price $360
Finish: Aluminum
The homeowners were thrilled with the finished project. "I love the rack! It's a piece of art. Thank you," Annie W., Denver homeowner.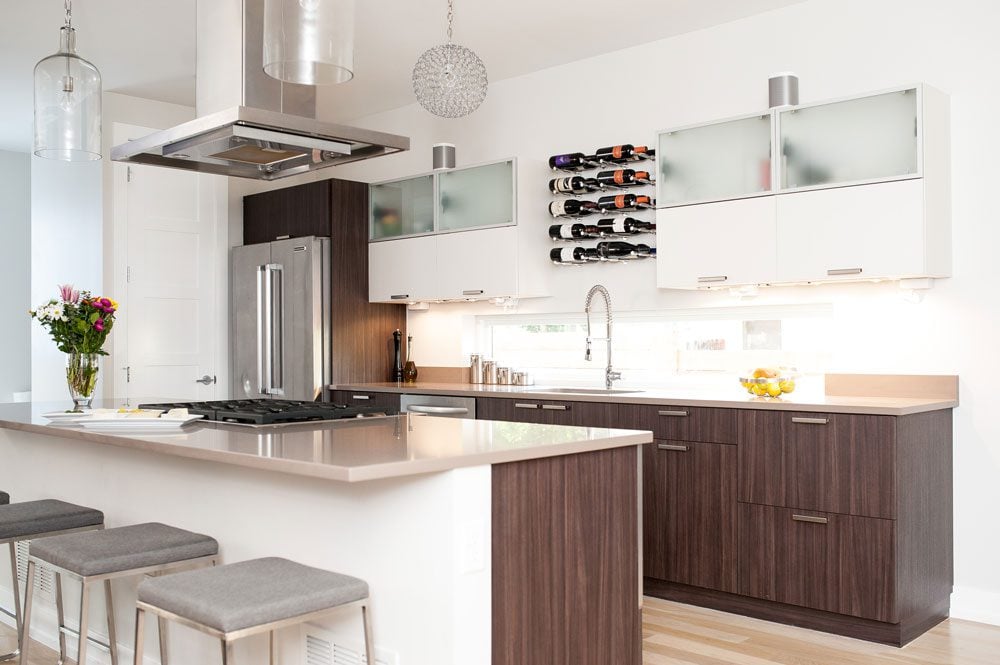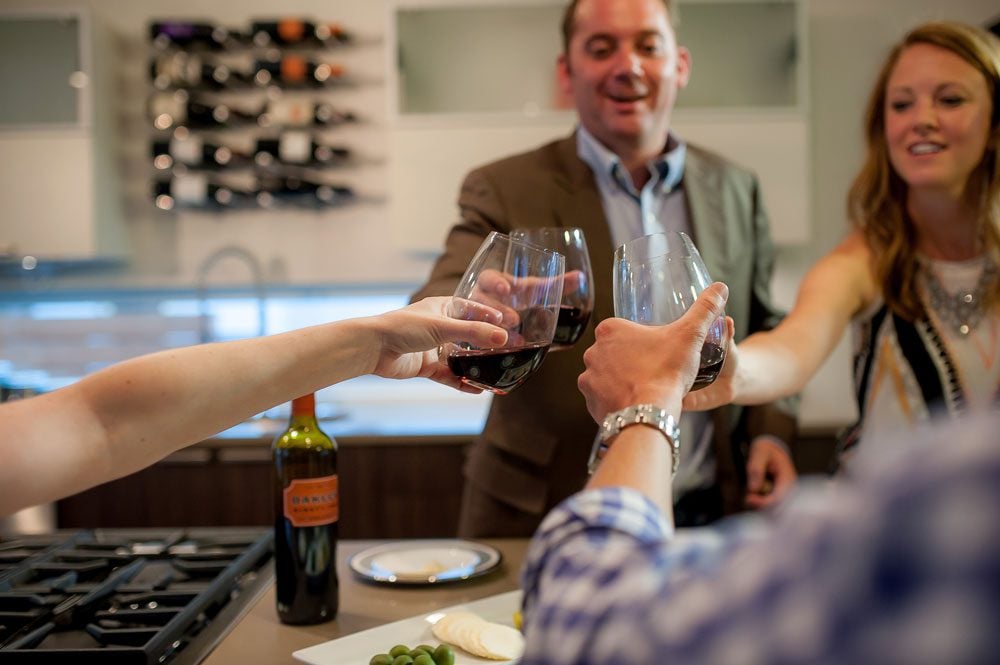 Want to design a mini wine wall like this? It's easy! This 5-minute video guide will take you through the steps of installing Vino Pins direct to drywall, masonry, or wood surfaces.
Have questions? Let us help you with your DIY wine cellar project (we won't tell anyone you had to ask).