Mar 7, 2018
A custom wine wall in Connecticut transforms a basement from a kids' to adult playroom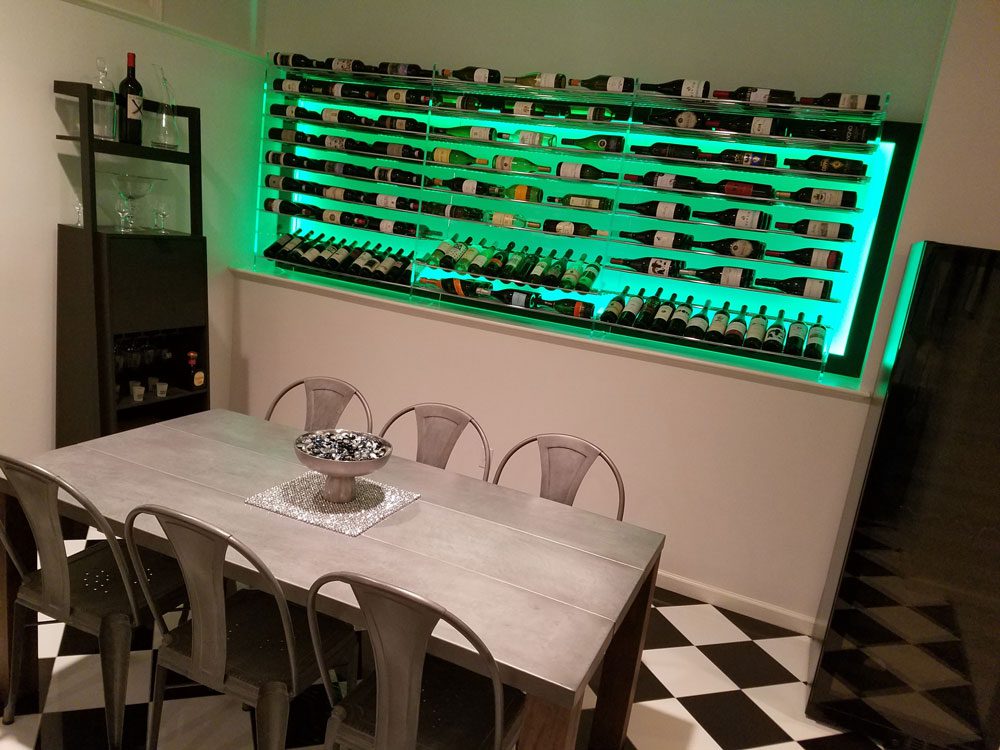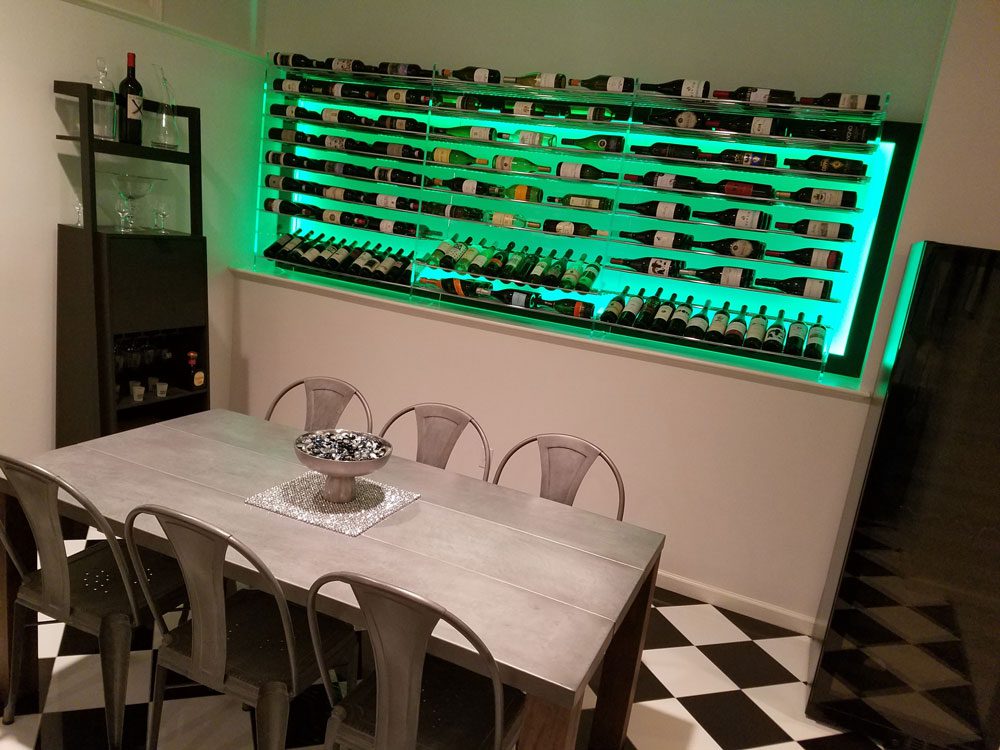 With the children out of the house, Neil Frieser wanted to transform his Stamford, Ct., basement from a kids' playroom into an entertaining mecca for the adults.
He just needed to add some vino, colorful LEDs, and a stylish area to sit and enjoy his wine-focused adult play area.
"I wanted a fancy place to drink wine," he says of the project he completed in late 2016.
This DIY wine wall project needed to blend in with the home décor. The first choice was to select a wine racking style. While Frieser himself was a bit indifferent to which direction to head (traditional, modern, somewhere in between), his other (better!?!) half pointed him decidedly toward the contemporary aesthetic. "She was like, 'we are not putting wood racks in our ultra-modern house.'"
Hard to argue that point.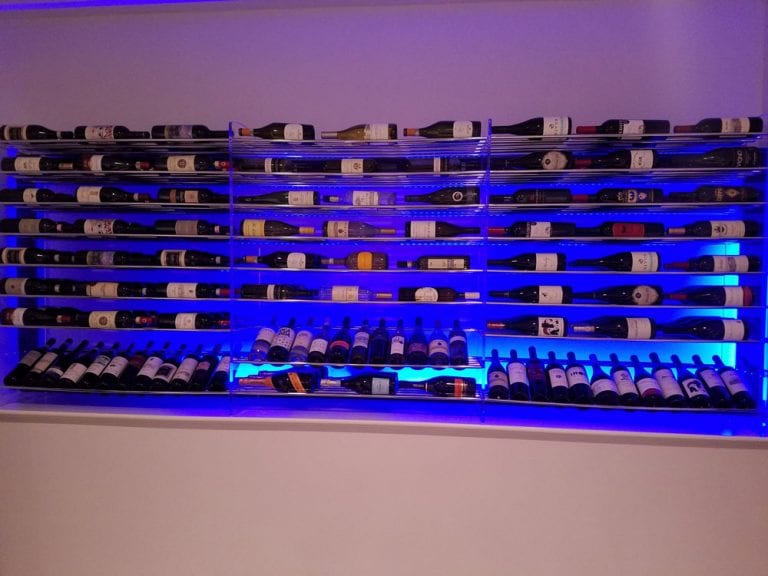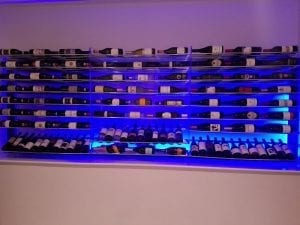 Frieser zeroed in on the minimalism of the Evolution Series wineTOWERs, a freestanding blend of steel and acrylic with tons of customization (before or after purchase) available.
Taking advantage of some light construction work, he was able to frame an area above a waist-height shelf, providing space to tuck inexpensive LEDs around the border, while hiding the electrical cords behind the wall.
Then he assembled the 243-bottle 4-foot wineTOWERs kit, with an element of his own customization. Wanting a Presentation Row configuration and some space for larger format bottles, he opted to configure the wineRODs in his own unique way to achieve a great end result. (NOTE: You don't have to be as creative as Frieser to pull this off; we can design any configuration for your bottle collection as a semi-custom upgrade to the wineTOWER purchase.)
Other highlights in the room include a fun nod to retro style in the form of a checkerboard tile floor, a stylish metal table for 6, and a wine fridge that keeps the whites at serving temp.
Now he has an adult playroom that has made him the envy of the neighborhood: "Their jaws drop," he says of his frequent visitors. "It's the whole package."
Custom Wine Wall Details:
4-foot Evolution Series wineTOWER 243-bottle Kit
Modified assembly for Presentation Rows
Chrome plated wineRODs
Multi-colored LED border
Go to wine: Brunello di Montalcino