Mar 22, 2016
Choosing Your Wine Cellar Type: Cooled or Passive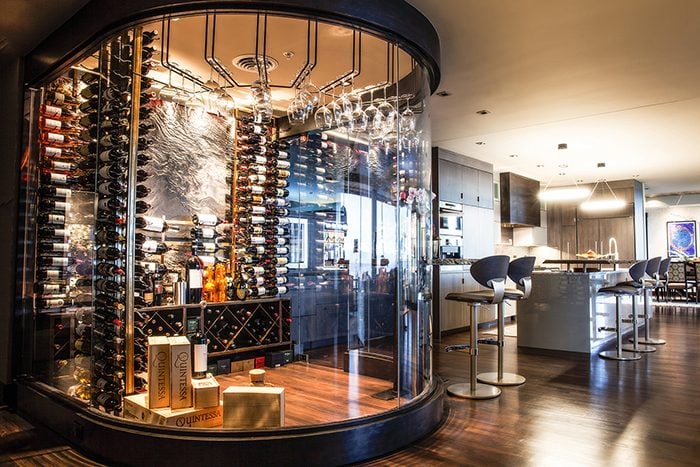 Perhaps the most important decision in planning wine storage is deciding if you should invest in a climate controlled display or rely on mother nature (room temperature) to do the trick.
The simple answer being it's never a bad idea to store wine in a cool, dark place.
That said, there are a number of factors that can direct you toward a beautiful passive display or a full-service climate-controlled cellar.
But first, some quick definitions:


Passive Cellars:
These are wine walls, rooms or other storage areas that use ambient temperature rather than conditioned air. This simply means the room's conditions are not changed to benefit the wine. Passive Cellars are often found in basements, closets and other out of direct light/heat places.

Cooled Cellars:
These are displays that use technology to bring the wine to the optimum conditions. With the proper systems and insulation in place, a cooled wine cellar can be set to the perfect storage temperature and humidity level to ensure wine ages in optimal conditions.
So which type of wine cellar do you need?
There are several considerations that can drive this decision. The most important being the types of wines you plan on storing.
If you buy Tuesday Night Pizza Wines by the caseload (inexpensive, easy-drinking wines that last in your collection about as long as a slice of pizza), long-term storage considerations are not nearly as important. Keep those wines out of direct sunlight and away from a heat vent and they'll stay perfect for the short term.
If you have a wine broker in New York City who advises you on the best wine futures available in Bordeaux or Piedmont, then you are already planning on years (perhaps decades) of aging. It's strongly encouraged to spend the same type of planning and care in the storage area as you do the wines themselves. There's nothing worse than a vintage Bordeaux that tastes like cooked vinegar because of improper storage.
Other important areas of consideration include:
Overall project budget: Adding a cooling system and the requisite insulation can add thousands of dollars to a project.
Access to the insides of walls: If your walls are already finished, proper insulation of a climate system could require ripping out the drywall or other materials. If you are starting from bare studs, this process is a whole lot easier.
Collection direction: If you are currently only storing everyday wines but have designs on becoming a fine wine collector, consider expanding your wine storage plans (or leave room for expansion) so your wine buying habits can grow into your room.
Once you have are ready to begin planning the passive or cooled wine cellar, room or wall of your dreams, let us help you design it in contemporary, label-forward style with any number of our VintageView Wine Storage System products. Contact us to start your complimentary 2D CAD Design and cellar consultation.