Feb 13, 2017
Ye Olde Bolde: the 2014 Gentleman's Collection Cabernet Sauvignon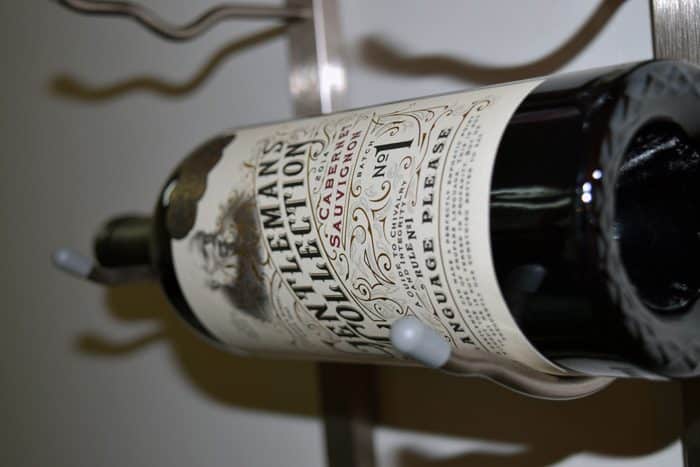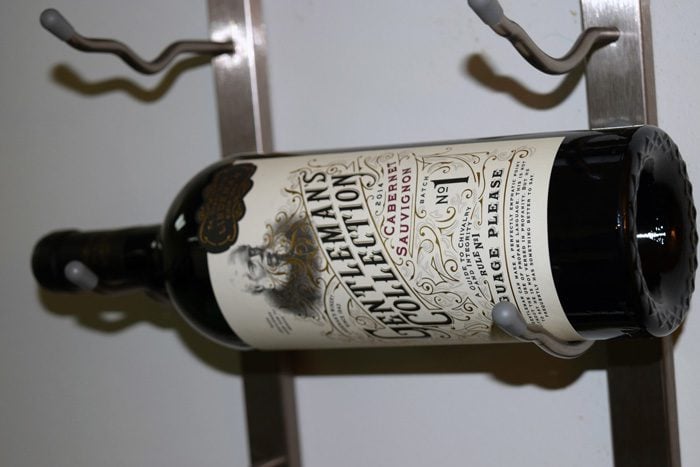 The label on the 2014 Gentleman's Collection Cabernet Sauvignon suggests a story of an interesting character, a man who embodies the masculine ideals espoused by 19th Century chivalry. The kind of guy who would challenge you to a spirited round of fisticuffs because you dared to belittle the works of Aristotle. The kind of guy who exclusively holds up his pants with suspenders. No, not his pants, his trousers, or perhaps even his pantaloons.
Picking by Label: Each month, we pick a wine bottle based only on its label—then decide if it tastes as good as it looks.
Gentleman's Collection is a Napa-based winery whose branding centers around the story of Dr. Henry John Lindeman. The good doctor was "an upstanding man of formidable character" who sought to use wine to "civilis[e] a colony of hard-drinking ruffians by introducing them to more gentlemanly pursuits." "Gentlemanly pursuits" here means drinking good wine. We can get behind that.
Everything about this bottle looks like it was pulled straight out of the 1870s, from the ornate font that would feel at home on a bottle of some "miracle cure" peddled by a con man in a traveling wagon, to the intricately woven filigree-style designs dominating the label, to the gentlemanly rule laid out at the bottom of it (this one in particular admonishes the overuse of profanity).
With that in mind, we were expecting a good wine, rich with sophistication and a boldness that might put a few hairs on one's chest.
Did the Wine Live up to the Design?
On the nose, this Cab comes off as a pretty young, blackberry-forward fruit bomb, but the taste is much more refined, with bold tannins, mild acidity, and a long, chocolatey aftertaste. It has a great backbone that suggests it will age well for a few years. However, it was a much more delicate wine than we were expecting. So no (despite being a delicious wine we'll buy again).
Aging Potential:
While you can drink this today, it'll enjoy a few years (2-3) of sitting on some Vino Pins in your wine closet. Retail Price. $16.99.
Why did you pick this wine?
"I was in a whiskey mood, and it felt like a wine of the Wild West." – Jacob Harkins, Marketing Director.