Apr 15, 2019
Wine Wall Case Study: Osteria Marco (Denver, Co)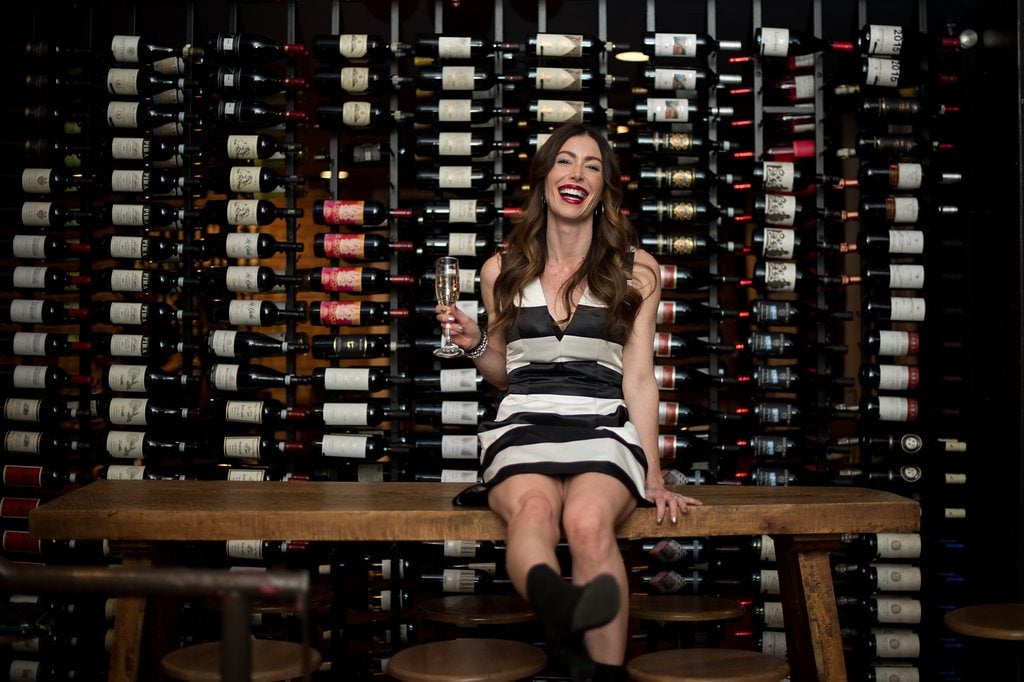 The Project
Osteria Marco is the delicious, casual Italian restaurant in the 16-concept Bonanno Concepts portfolio. This 150-seat eatery is located in the heart of Denver in the historic Larimer Square district.
Get the 2019 catalog for more inspiration like this. Get yours!
DESIGNER BIO
Designer
Jacqueline Bonanno
Company
Bonanno Concepts
Title
Creative director
Years in Architecture
18
Number of wine
cellar projects
Just about every
one of her restaurants
Role in the Project
Lead designer
Instagram
@osteriamarcodenver
Design Challenge
While Larimer Square is filled with some of the best restaurants in the city, its historic charm has limitations. The problem being buildings that house these hotspots are turn of the century and have limited access to modern amenities. Like space. When Osteria Marco opened in 2007, it faced the challenge of finding enough room to store the bottles of wine for service while also having an an almost too open floor plan that would look empty on slow nights.
Design Solution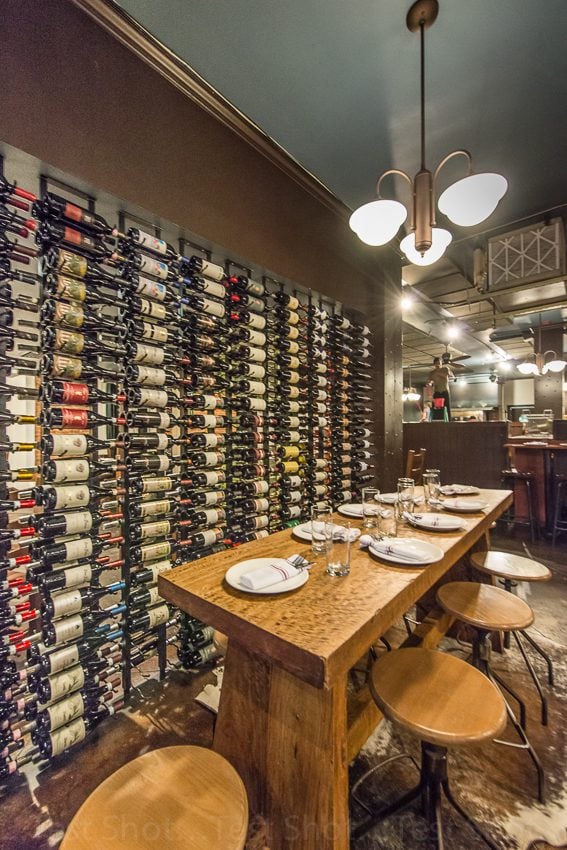 Using floating wine walls, designer Jacqueline Bonanno sectioned off about 20 percent of the dining room, just to the side of the grand staircase that brings guests down into the dining room. This achieved three goals: 1) It allowed the restaurant to easily store more than 800 bottles of the wines that turn quickest on the menu (a separate, small room holds reserve list vintages). "On Larimer Square, space is very limited. Without actually renting a storage unit, we wouldn't have anywhere to store the wine," Bonanno says. 2) It made the cavernous layout much smaller, allowing the eatery to feel fuller even during slower service nights (of which are few and far between). And 3) It creates a 35-seat, semi-private event space.
Design Approach
Each restaurant in the Bonanno Concepts portfolio has a unique philosophy from the kitchen. Jacqueline's challenge is to match the décor to the food, which is overseen by her husband, celebrity chef Frank Bonanno. In this case, a more casual approach to Italian fueled by detail to ingredients and charcuterie. Lots of charcuterie. Jacqueline used a "contemporary butcher shop" approach to the design. She pulls this off masterfully. A high-end meat slicer greets guests at the host stand. A timeless wood staircase entrance embraces the building's historic significance, and stone, metal, and other textures give it a modern refresh.
Lesson Learned
This was the first restaurant Jacqueline designed using label-forward wine racking. It's become a staple in every restaurant since (and she's even incorporated it into older properties during remodels). "Not only is it a practical room divider, it gives you that visual where this is the place where the wine is amazing."
Other Bonanno Wine Displays
Request a Catalog
[ninja_forms id=164]