Feb 25, 2019
Wine Cellar Case Study: District Winery (Washington, D.C.)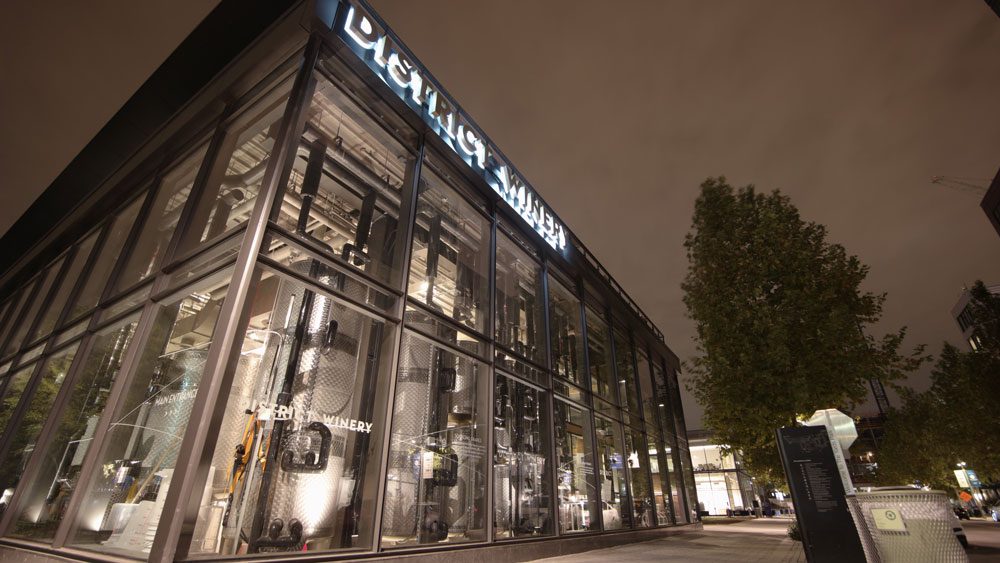 The Project
District Winery is DC's only commercial winery, a mixed-use space that opened in summer 2017 and includes a tasting bar, production facility, event space, and restaurant. It features two massive, glassed-in wine towers that hold 3,800 bottles on Wall Series wine racks and Floor-to-Ceiling Frames. Here's how the project unfolded, according to lead designer Bill Young of HapstakDemetriou+.
This project was featured in the 2019 catalog. Get yours!
DESIGNER BIO
Designer
Bill Young
Company
HapstakDemetriou+
Title
Studio Director
Years in Architecture
20
Number of wine
cellar projects
Just about every
sit-down restaurant project
Role in the Project
Lead designer and Project
Manager
Instagram
@hapstakdemetriou
Design Challenge
The 17,000-square-foot project required a street level view into the winery and its wine cellar, meaning glass exterior walls on three sides. Since natural light doesn't mix well with winemaking equipment and storage, planning the interiors took a delicate balance of aesthetic intuition, light study, and cooling system management to create functional and beautiful winery, storage, and dining spaces.
Design Solution
Early in the planning, a mezzanine was added to the roughly 20-foot-tall space, allowing for added storage and an event area. Two wine towers — one stretching the entire height of the building, the other located above a tasting bar — were created to reach bottle storage capacity. To ensure the wine was kept safe in the all-glass environment, a room within a room was built to better insulate the wine.
Planning included angling the wine cellar glass from its base, eliminating direct natural light exposure. A smart wine storage cooling system was developed cycling the same glycol coolant used to chill wine tanks in the production areas.
Design Approach
Simply, Young and the team had to balance the contemporary industrial feel of the exterior heavy in glass and metal and ensure the unique spaces — production, event, restaurant — all felt cohesive.
Lesson Learned
With the mix of a mezzanine level that elevates guests high into the space and the amount of piping and product equipment required by the working winery, Young had to consider how the space looked from a lot of different angles. "We needed to play a lot of sight-line maneuvering," he says.
Go-to Wine
2012 District Winery Pinot Noir (Los Carneros, Ca)
This project was featured in the 2019 catalog. Get yours!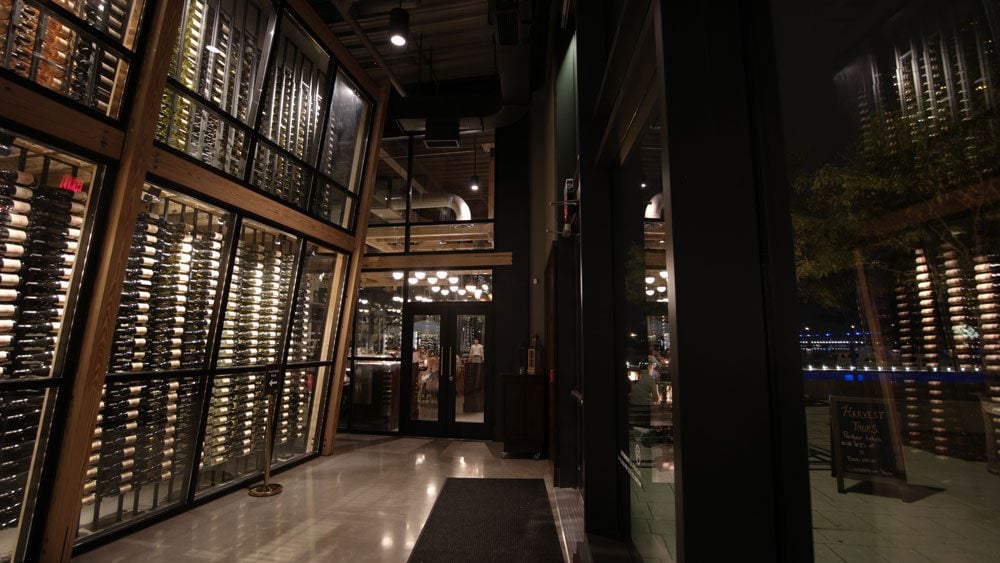 Slanted glass eliminates direct light on the bottles.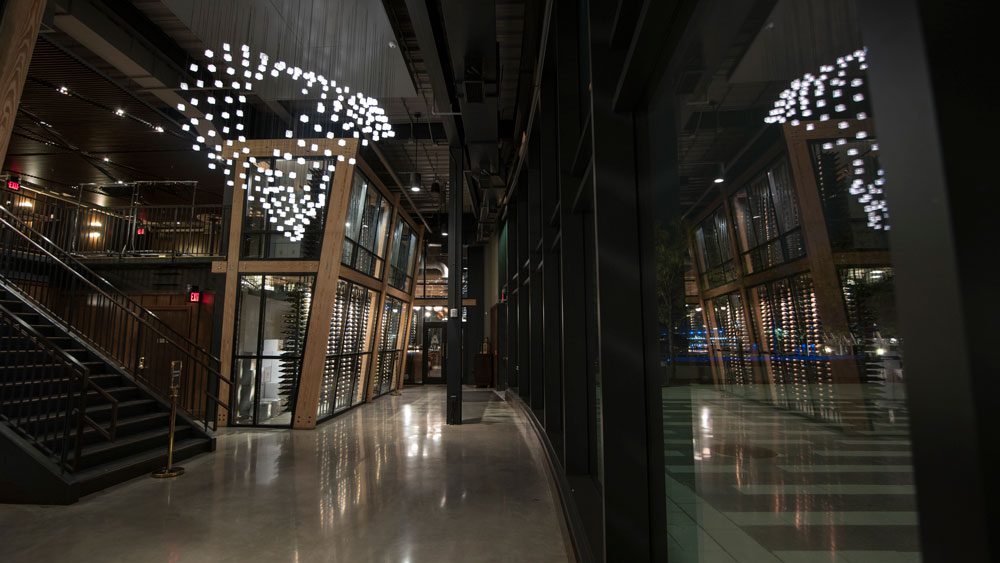 Designers had to design from many perspectives due to sight lines created by a mezzanine.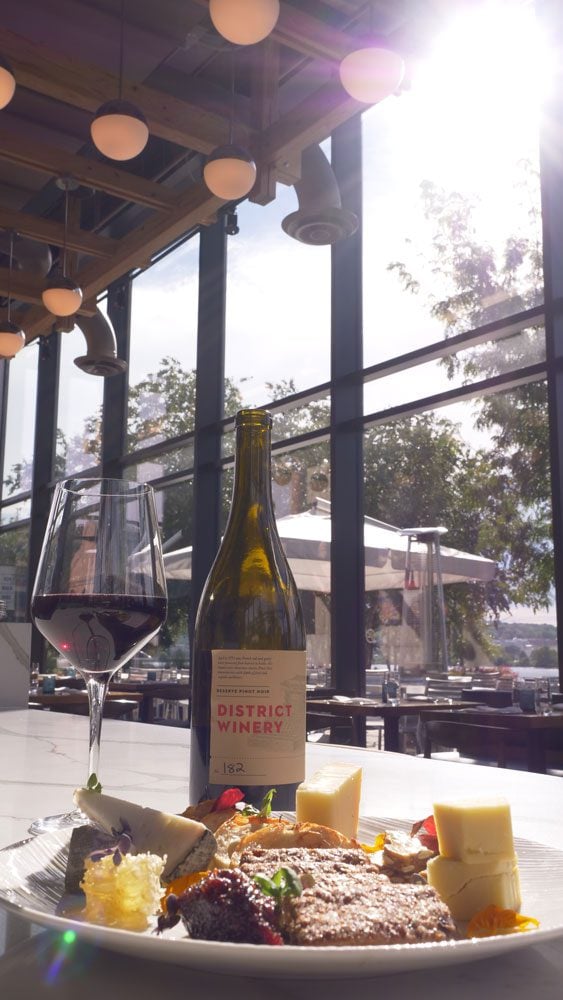 Even with the great design, guests do come for the food and wine.
The wine cellar design had to match the beautiful exterior.
Request a Catalog
[ninja_forms id=164]