Jul 17, 2023
The Perfect Pairing: Exploring the Delicious Fusion of Wine and Chocolate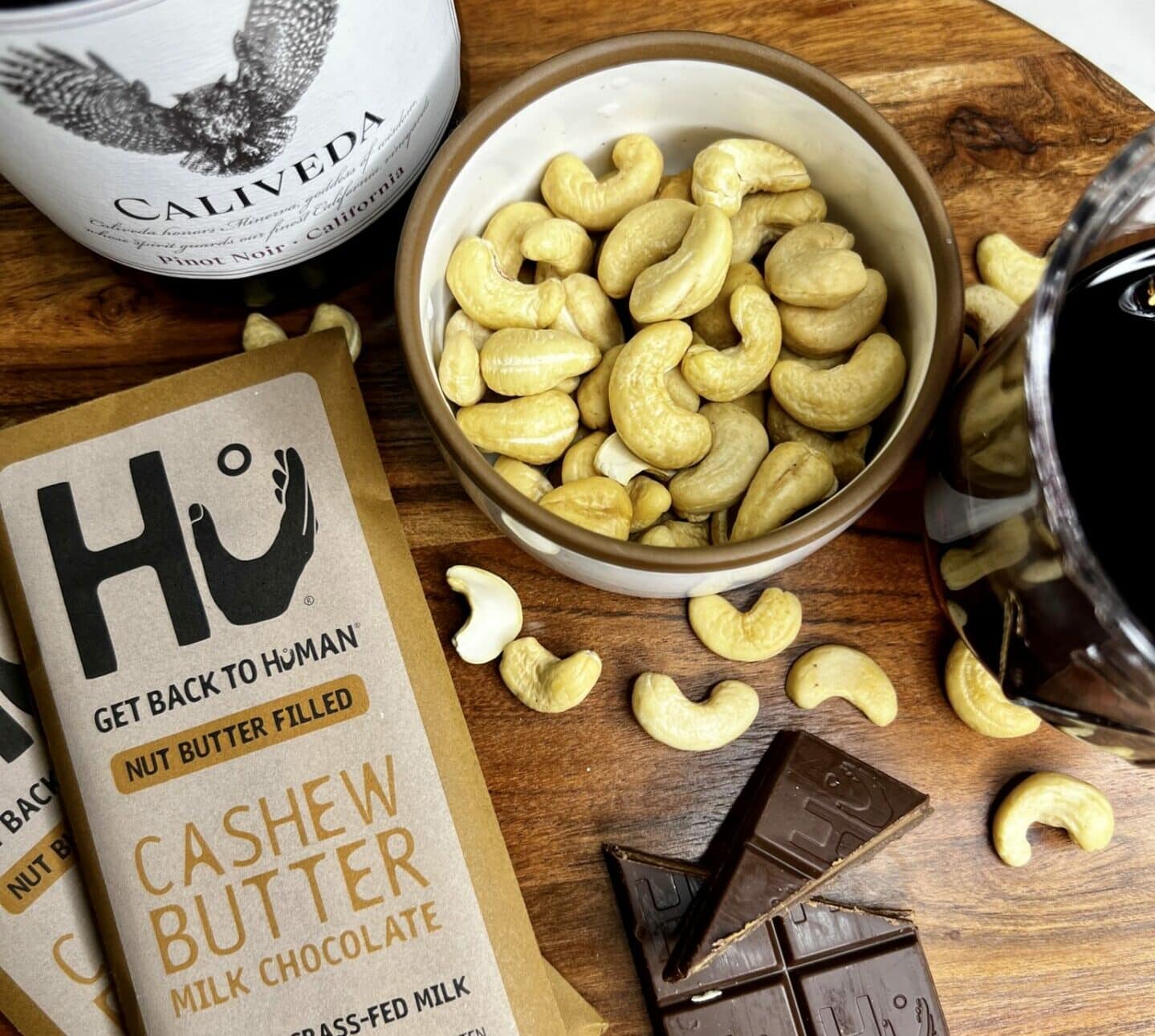 There's a heavenly combination that has captured the hearts (and taste buds) of many: wine and chocolate. When these two indulgences come together, they create a symphony of flavors that is simply irresistible. Join us as we embark on a delicious journey to explore the delightful harmony of wine and chocolate, discovering the perfect pairings to elevate your taste experience.
Let's dive into the tantalizing world of chocolate and wine pairings. Today, we're featuring three exquisite flavors from HU chocolate: Mint Crunch, Cashew Butter, and Salted Dark Chocolate. These delectable treats are crafted with the utmost care and quality, making them ideal companions for our chosen wines.
The Perfect Pairings: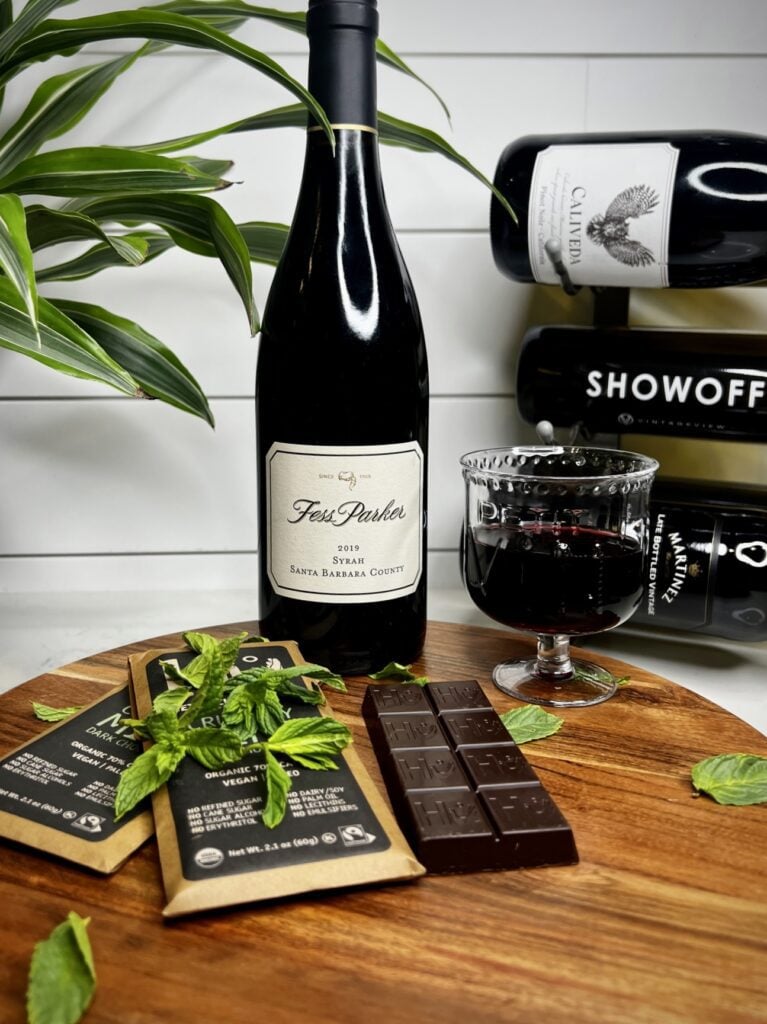 Mint Crunch Dark Chocolate and Fess Parker 2019 Syrah:
Indulge in the refreshing combination of HU's Mint Crunch chocolate with the Fess Parker 2019 Syrah. The bright mint notes of the chocolate beautifully complement the deep berry flavors and subtle black pepper undertones of the Syrah. The result is a balanced and elegant pairing that delights the senses.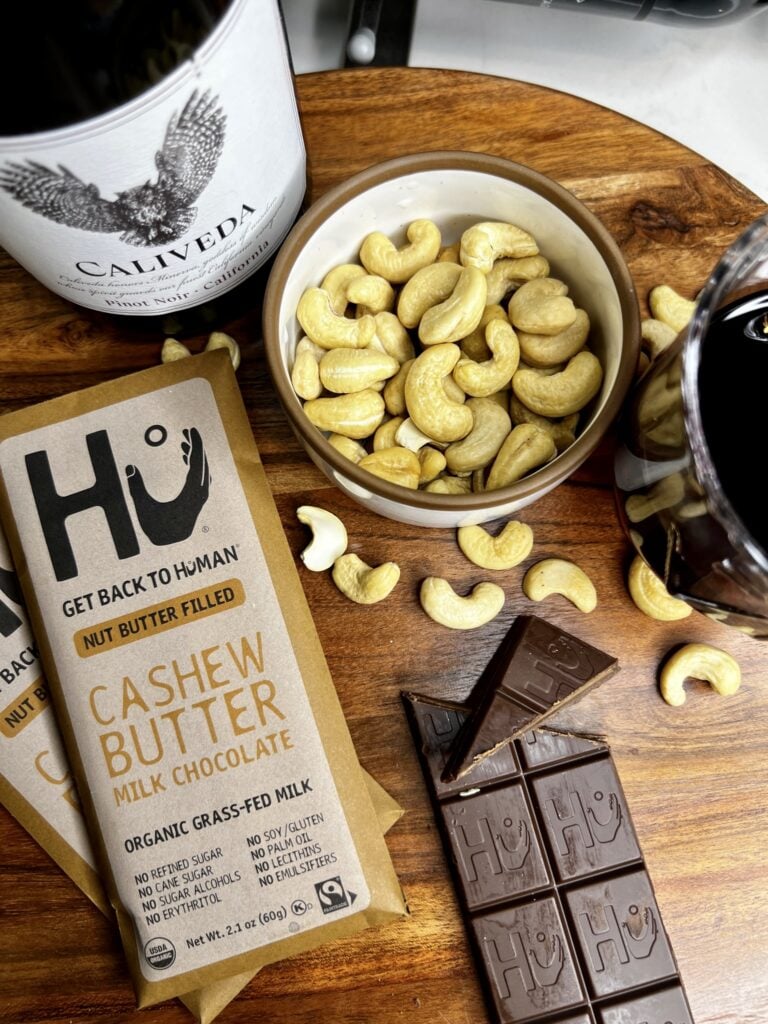 Cashew Butter Milk Chocolate and Caliveda Pinot Noir:
Experience the velvety smoothness of HU's Cashew Butter chocolate alongside the Caliveda Pinot Noir. The creamy, nutty profile of the chocolate harmonizes with the well-balanced notes of red berries and gentle earthiness found in the Pinot Noir. Together, they create a luxurious and satisfying combination.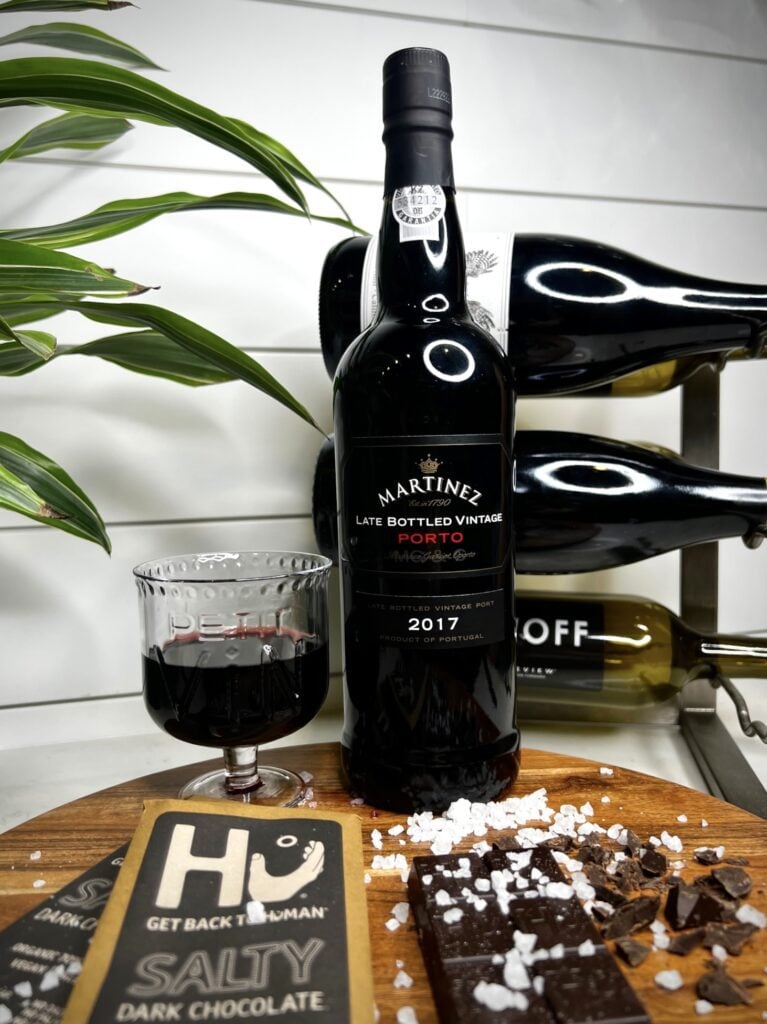 Salted Dark Chocolate and Martinez Gassiot Late Bottled Vintage PORTO 2017:
Explore the contrast of sweet and salty with HU's Salted chocolate and the Martinez Gassiot Late Bottled Vintage PORTO (2017). The velvety dark chocolate with a touch of sea salt finds its perfect match in the rich flavors of dark fruits and the subtle smokiness of the Port wine. The pairing creates a harmonious blend of indulgence and complexity.
---
Indulging in the harmonious marriage of wine and chocolate is a pleasure that elevates any occasion. With the Mint Crunch, Cashew Butter, and Salted Chocolate from HU as our guides, along with the exceptional Fess Parker 2019 Syrah, Caliveda Pinot Noir, and Martinez Late Bottled Vintage PORTO, we've unlocked a world of flavor combinations that will captivate your palate. Next time you're hosting a gathering, enjoying a quiet evening, or simply treating yourself, make sure to add wine and chocolate to the agenda for an especially sweet experience.