Jan 8, 2018
Will Wick on the Design of Medlock Ames Winery in Healdsburg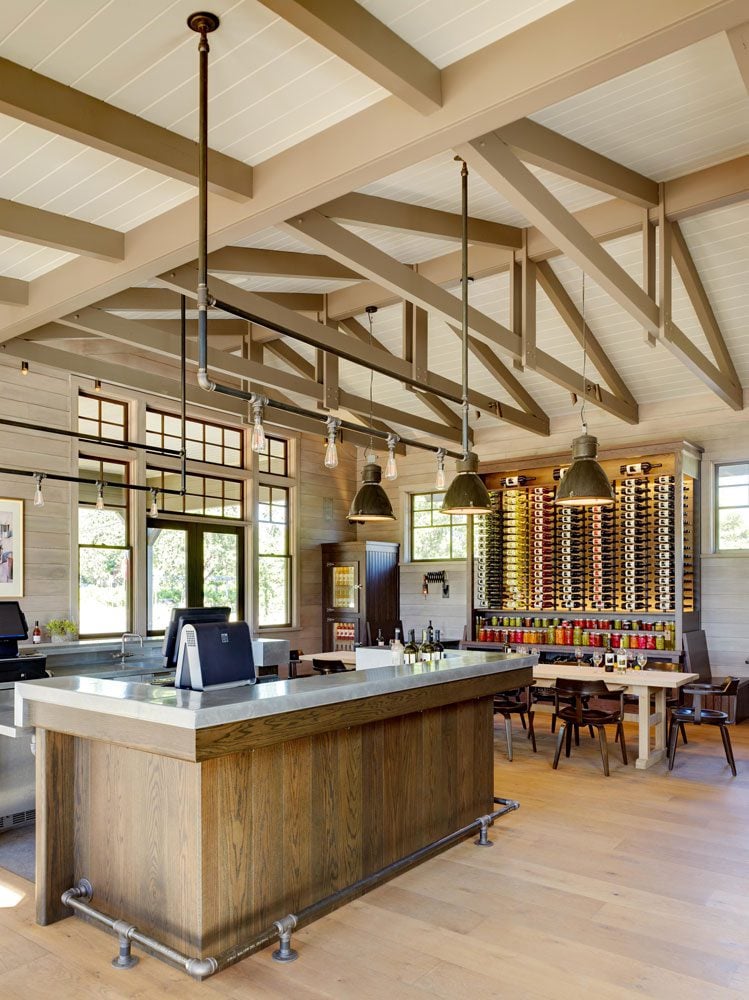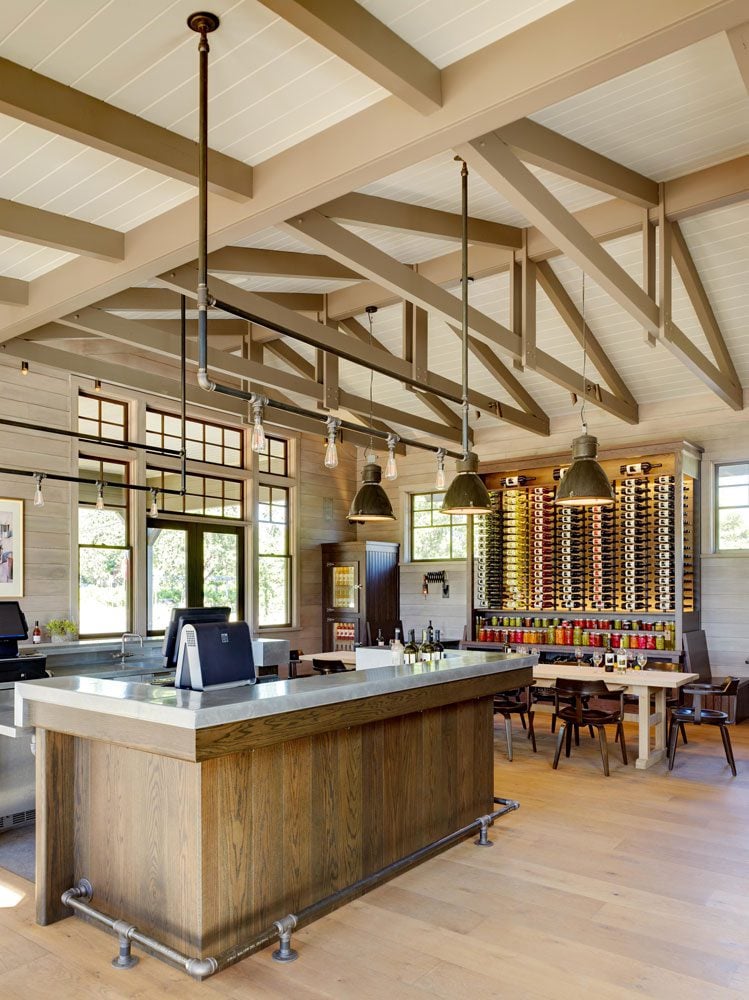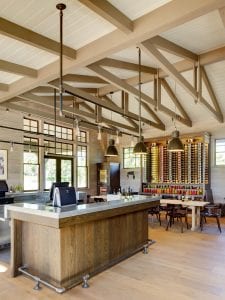 It's not often that we see a tasting room and say, "we could live there." While a never-ending supply of wine is enticing, it's always hard to picture the space as homey enough.
The inviting school-house vibe of Medlock Ames winery in Alexander Vally of Sonoma breaks that mold. Designed by Will Wick — a stellar firm from San Francisco that has been featured in Luxe, California Home Design, Elle Decor, and more — the tasting areas are every bit as much a draw as the wine (and the wine is pretty damn good).
Split between two distinct drinking areas, Will Wick's team married the history of the building with a modern palate into the primary tasting spot in the form of a bright, airy space that feels like a gathering area in a modern farmhouse.
The winery's stellar vintages are put on display on a label-forward Wine Wall (details below), tempting guests to enjoy another bottle.
This project is featured in the 2018 catalog. Request your copy for more design like this
The secondary tasting room is done in an after-dark style, a speakeasy that invites guests to stay for a glass past sundown.
They are strikingly different yet meld beautifully into one another. We caught up with the firm's namesake, Will, to talk about the design, his team's wine consumption during the project, and more.
VintageView: We see you are married to a designer. Intentionally loaded question: Who's better?
Will Wick: Well, if I want to sleep in my bed tonight then I would have to say Jen of course. But really, it's never a question of who is better. We both have individual strengths. In my opinion, the aspects that I excel at are constant editing and restraint. Hers are constant risk taking and challenging the norm. It's really when we work together that we can learn from each other and infuse our strengths into each other's designs.
VV: Onto the winery. What was your ultimate goal in designing these rooms?
WW: The goal for the design of Medlock Ames was to imbue the history of the building and surrounding area in a way that matched how visitors would be using the space. In that way, I wanted to give the space something that was a jumping off point to the future of winery tasting rooms. It's a signature of mine to design where the past meets both the present and the future, so while I wanted guests to feel the comfort of the historical context of the building, I also wanted to introduce a new element to traditional tasting room design. I did not want to create another Mediterranean villa in Alexander Valley, but rather to honor the history of the existing structure while introducing modern design.
VV: We see two distinct styles in two distinct tasting areas. How did that come to fruition?
WW: While there are two separate areas to the design, our team feels that they're cohesive in terms of aesthetic. While the speakeasy is certainly darker and more sumptuous, it was deliberately designed that way as a juxtaposition to the much fresher schoolhouse vibe in the main tasting room. This harkens the history of the building. We envisioned the bar space as something that would pull guests in with its enveloping finishes and furnishings.
We chose tufted velvet banquettes, dark woods, leathers and the tobacco leaf decorative finish applied to the walls for this reason. In contrast to the speakeasy, the amply lit main tasting room feels fresh and bright, the ideal environment for daytime tastings. When the sun goes down, there needed to be a more secluded space for guests to cozy up and enjoy their libations, and that place is the speakeasy.
VV: In the main tasting room, describe how the label-forward wine wall works into the vision?
WW: Ultimately, using label-forward storage was an opportunity to brand and market the Medlock Ames product in a way that's both visually pleasing and intriguing to guests. Using VintageView Wine Storage Systems was the perfect opportunity to showcase the winery's impressive portfolio, and it brought color and visual interest to our more simplistic design for the main tasting room.
VV: Finally, how many bottles of Medlock Ames' wines were consumed during this project? Which your favorite?
WW: There's no such thing as consuming too many bottles of good wine, which is exactly why I took on a winery as a client. I made quick work of choosing a favorite, and the Kate's & B's Cabernet Sauvignon was an early standout and remains my top choice.
Wine Wall Details:
Photo by: Joe Fletcher