Nov 7, 2023
What is the International Builders Show? [FAQs]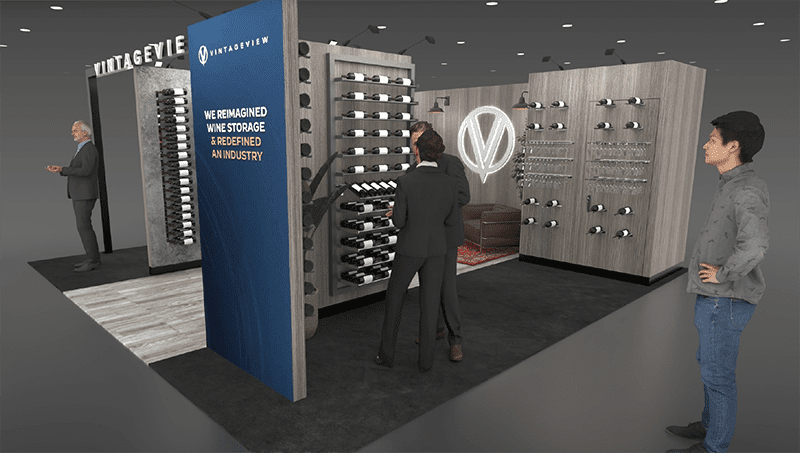 It is the largest annual **light** construction show in the world. That means the top brands from VintageView to Arizona Tile, Mongoram (see below) everything in between head to the same place each year to mingle — and showoff remarkable products — to the design/construction profession.
More simply, it's the place to be if you dig great construction inspo and products.
What makes it even more special is it partners with the Kitchen Bath Industry Show (KBIS) to nearly double the number of vendors and professionals attending. That means more amazing things from Kohler, Toto, Cosentino, and Cambria!
WHERE IS THE INTERNATIONAL BUILDERS SHOW?
2024: Las Vegas Convention Center (Feb. 27-29)
2025: Las Vegas Convention Center (Feb. 25-27)
2026: Orange County Convention Center in Orlando (Feb. 17-19)
HOW MANY PEOPLE ATTEND IBS?
Some 70,000+ people will come to the West, North, Central, and South Halls of the LVCC. It's insane. Get your hotels now (and restaurant reservations, too). May we suggest Raku? Las Vegas gets busy when this show rolls into town.
CAN ANYONE GO TO THE INTERNATIONAL BUILDERS SHOW?
Yes. If you have interest in home improvement or construction ideas and goods, IBS would love to have you. Tickets are free if you know people (like us)
WHO ATTENDS IBS?
The top tastemakers in the design industry. Interior designers. Architects. Home builders. Contractors. Basically anyone who carries a hammer and tool belt to work or designs things that need to be built into tony residential. While geared toward residential projects, both attendees and exhibitors often work in commercial or hospitality sectors, too.
WHERE WILL VINTAGEVIEW BE AT IBS?
Several places! We think IBS is a big deal — so we make an event out of it, and as the original (and best) metal wine rack manufacturer, we get invites to all the VIP placements...
Our Booth in the West Hall (W4337). This 20x20 space will blow your mind. Stop by for a look at some new wrinkles in wine cellar design or just to admire the original label forward wine rack. We'll have an interactive scavenger hunt, live interviews with top builders, and more.
Monogram Booth in the West Hall: The luxury end of GE appliances loves VintageView, and will be featuring Vino Series, Case & Crate, and Low Profile products in its insane pop-up home.
The New American Home 2024 in Henderson: Take a free shuttle from the Convention Center to Henderson to explore this innovative home featuring all the best products. The VintageView wine cellar will be the first thing you see — holding hundreds of bottles on Helix and Wine Wall racking systems.
Dozens of well-designed restaurants in and around the strip. We told you there's a scavengar hunt, right?!?! Prizes will be awarded.