Jun 10, 2016
Vino Series Goes Invisible: Introducing Acrylic Pins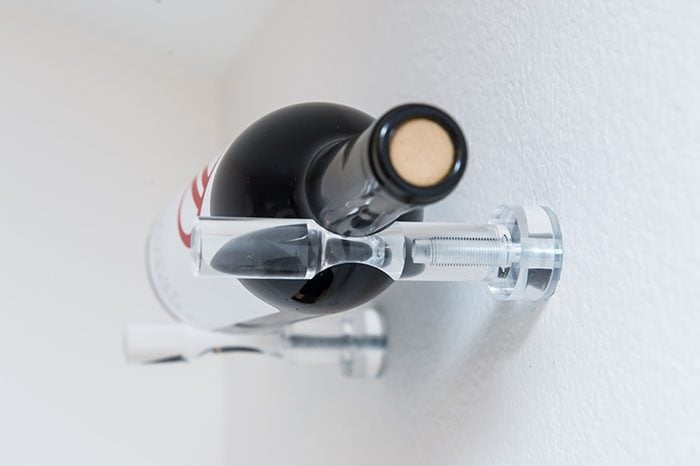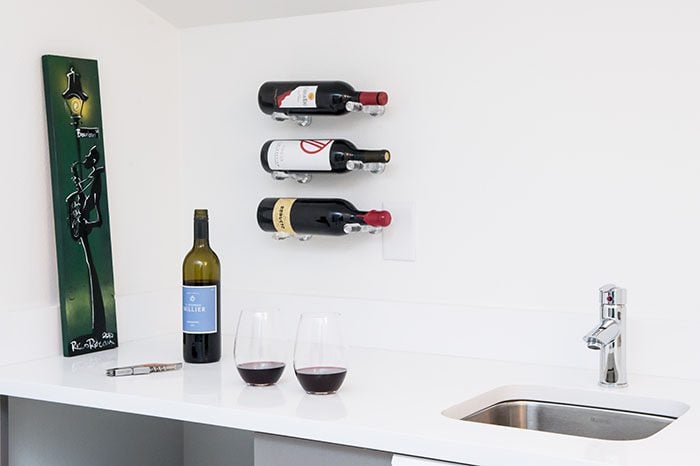 Our revolutionary Vino Pins collection is now available in acrylic, taking minimalism in label-forward wine storage to a whole new level. This virtually invisible wine rack adds to the award-winning Vino Series with contemporary flair. Vino Pins Acrylic — like its aluminum counterpart — offers for freedom to install a wine rack wherever there's a bottle's width of space.
Constructed of clear, yet rugged, acrylic, this wine storage system is perfect for commercial and residential wine cellars, walls and rooms of any size. The acrylic pins are single-bottle wine racks that come with three unique pieces: the wine cradle, a support collar, and a reflective disc to mask the wall behind. Working just like the original Vino Pins, the acrylic versions mount directly to any finished wall surface, even drywall). No backer board needed.
Choice of mounting hardware included (drywall, masonry or wood).
Vino Pins Acrylic ($25) are available in limited release throughout the summer, with a strict 20 set per order maximum.