Nov 27, 2017
Turning a water heater closet into a custom wine cellar in Coral Gables, Fl (DIY)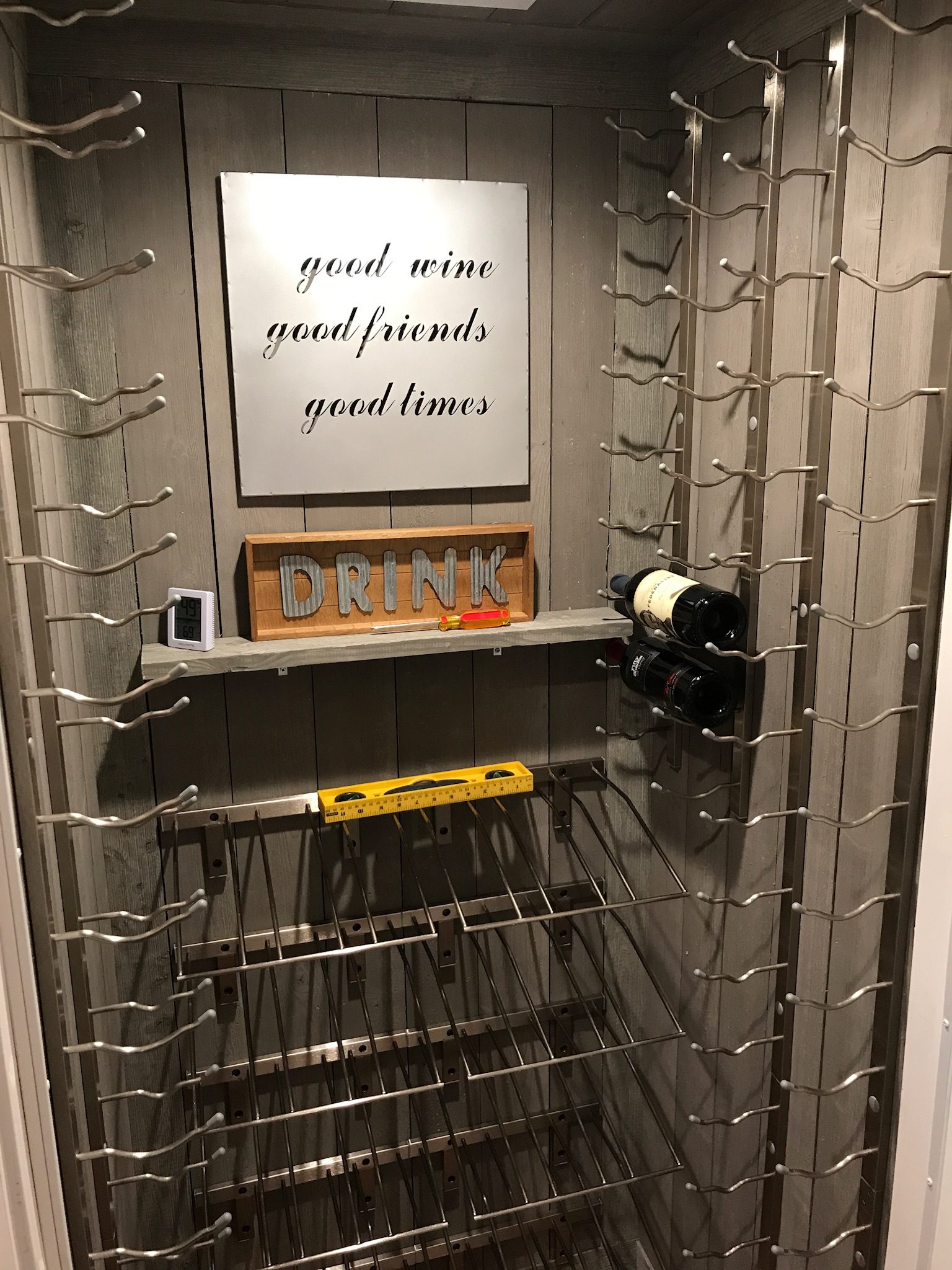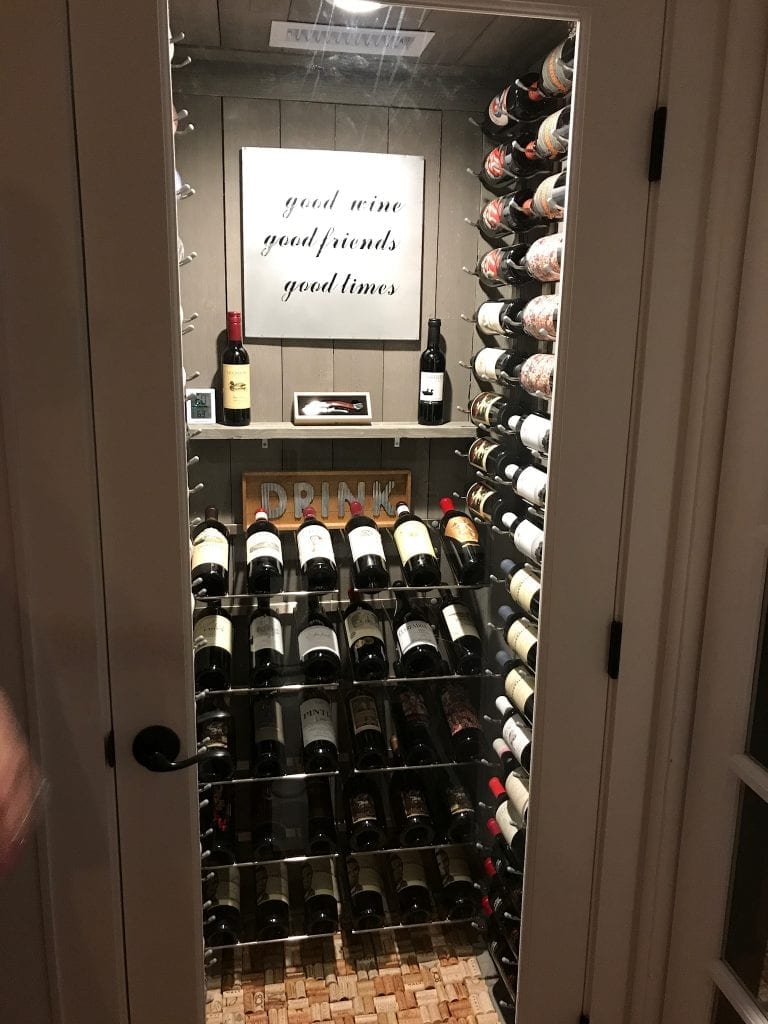 Charlie Sampera is a lot of things: A business owner, an engineer, and a "frustrated" architect. He happens to love a good DIY project, like this custom wine cellar.
So he was the perfect person to tackle an innovative closet conversion project, turning an old water heater room into a tasteful, cleverly cooled custom wine cellar (that still managed to heat the home's water). This 84-bottle project has so many great design gems to inspire any other wine drinkers out there.
This project is featured in the 2018 catalog. Request your copy for more design like this
The most impressive idea being his switch to a tankless water heater that he hid behind wood paneling, making this a true dual-purpose room.
Some other highlights:
Forgoing traditional cellar cooling, he piped in a direct AC vent into the small room, and monitored the airflow to get a consistent low 60s room temperature (a hybrid of climate control and passive wine cellar techniques)
Pre-stained gray ship lap was installed on the walls for the cool texture
Tankless water heater tucked in behind the art
Flooring made of wine corks
While Charlie did the engineering and planning, he enlisted his wife for the decorating, and contractors for some of the more technical details. His original plan was to install a wine fridge. This project was cheaper and we think a heckuva lot better looking.
We caught up with the Coral Gables, Fl., resident on his inspiration, the wines he loves to drink, why he was rooting for a water heater failure, and more.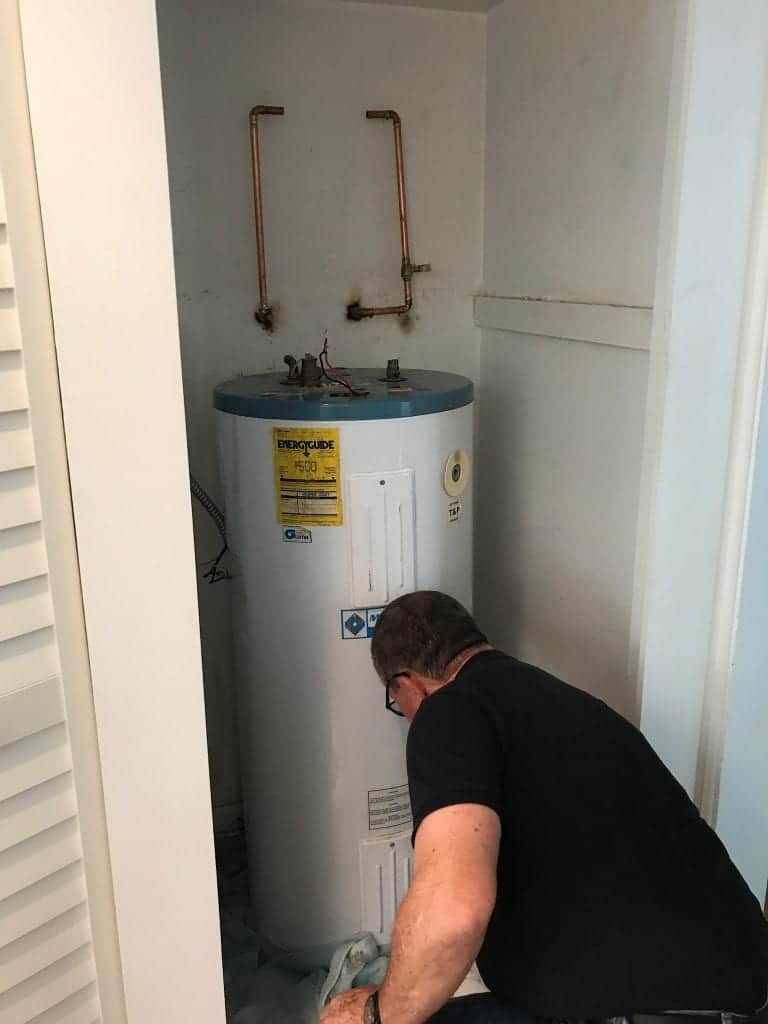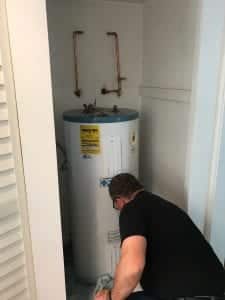 It begins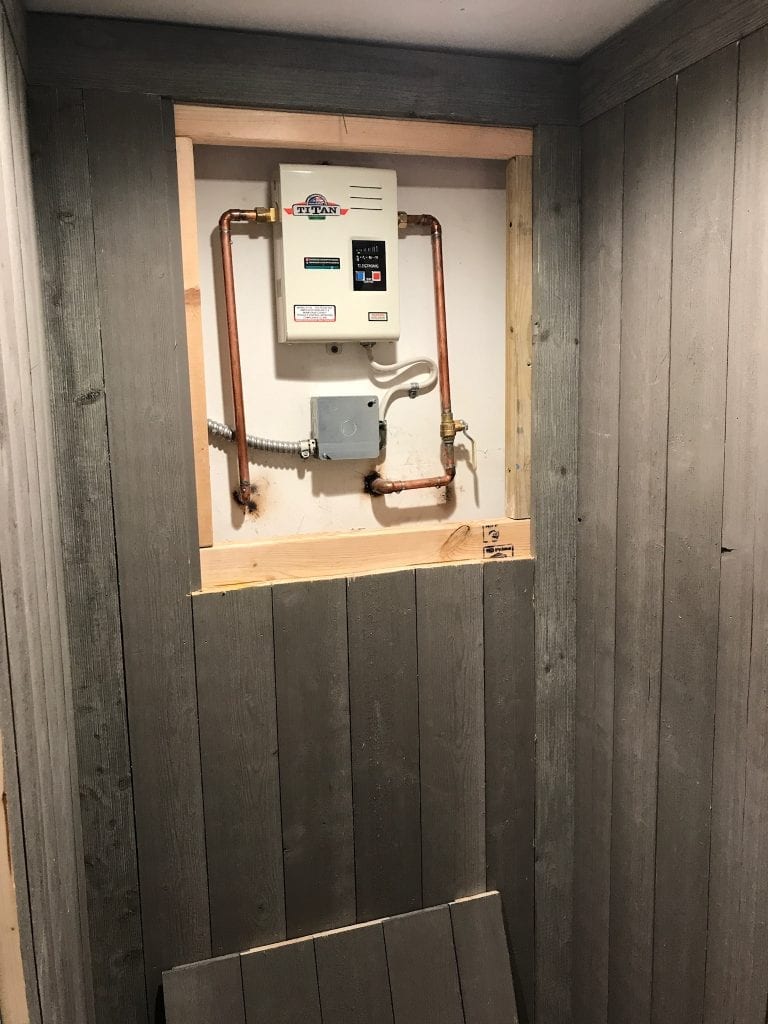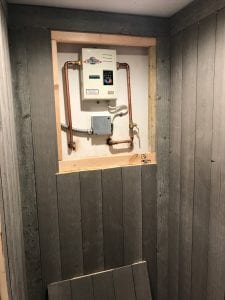 Nice hiding job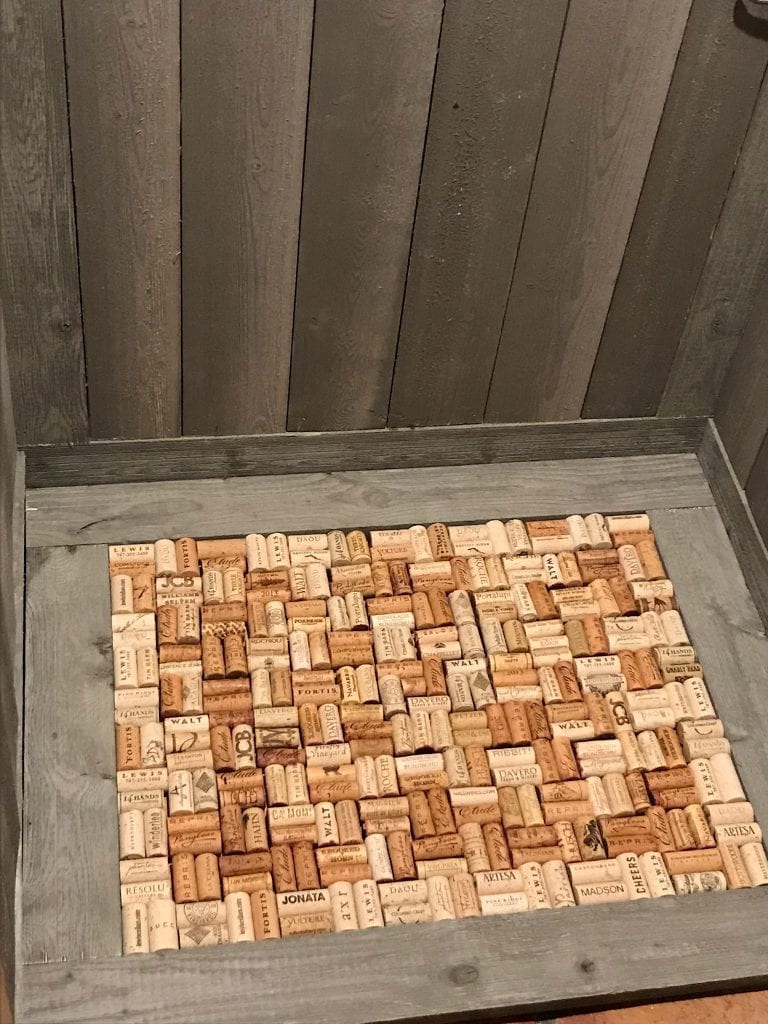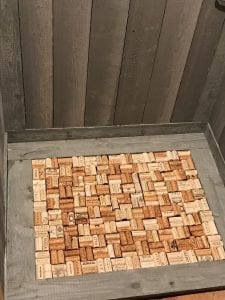 Cork flooring is the best  flooring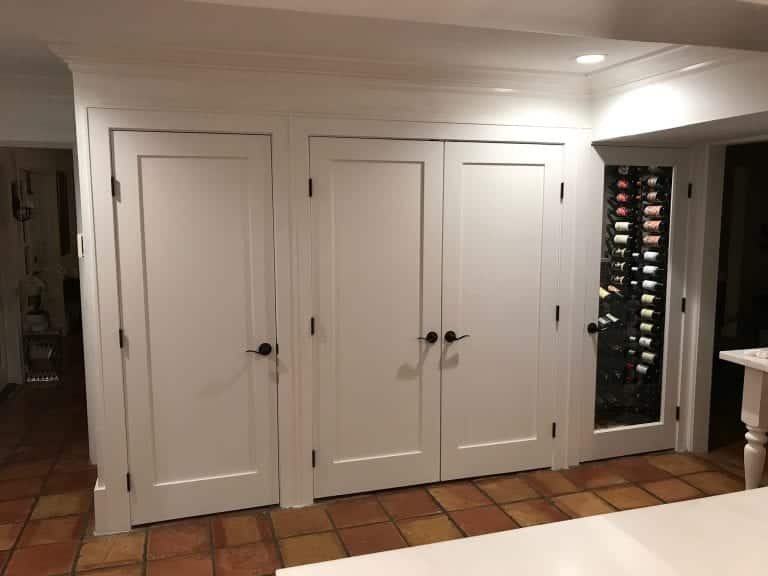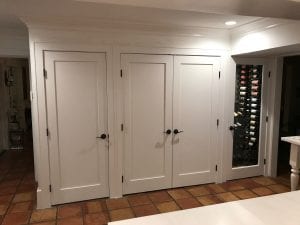 The full view
VintageView: You're staring at a water heater in a rough looking closet, and you naturally think wine cellar…
Charlie Sampera: I've had my eye on this closet ever since we renovated the kitchen about 10 years ago, but I always thought once the water heater goes I'll replace it with a tankless and install a standalone wine fridge. The day the water heater broke, I was ecstatic.
Once the closet was empty, a light went off in my head. I had recently toured one of my contractor friend's new home projects on the water in Miami Beach where he had installed a beautiful, all-glass wine cellar (with VintageView racking).
Woke up early Sunday morning, made a pot of coffee, and took out my sketch pad and measuring tape. … The concept of my design was to maximize the number bottles with clear view of the labels.
VV: Scale of 1-10…how handy are you? CS: 8.5
VV: How long did this project take you?
CS: Three days. One day for plumber and electrician for the water heater replacement. One day for the cooling and door installation. One day for me to install paneling and wine racks
VV: How did you rig the cooling?
CS: I engineered it (measured temperature of air from existing vent to see if it would be cold enough to keep a sealed closet cool enough for wine) and a contractor installed vent for closet.
(NOTE: We wouldn't consider this to be a fully climate controlled environment but it's certainly a unique way to better control a passive-style custom wine cellar. Find out what type of cellar you need.)
VV: When you look at this closet now, what's your reaction?
CS: It's a total WOW! It looks like a very expensive addition to our kitchen, but it was actually much less than the wine fridge I was considering with a significantly more appealing look. Everyone who has seen it goes back home and looks for an available closet to convert.
VV: It's Tuesday night and a pizza is on its way. What bottle are you reaching for?
CS: Orin Swift Abstract or Saldo
VV: How about a special occasion?
CS: Too many to choose from, but you asked. Extremely special? The Dominos on the top shelf. Everyday special occasions? Caymus Cab, Silver Oak Napa or maybe a bottle of Papillon.
Custom Wine Cellar Details
84 bottle capacity
Mix of Wall Series metal racking:
Estimated Racking Cost: $900 (~$10/btl)