Sep 29, 2016
Transitional Tudor: The Wine Cellar at the 2016 Denver Designer Showhouse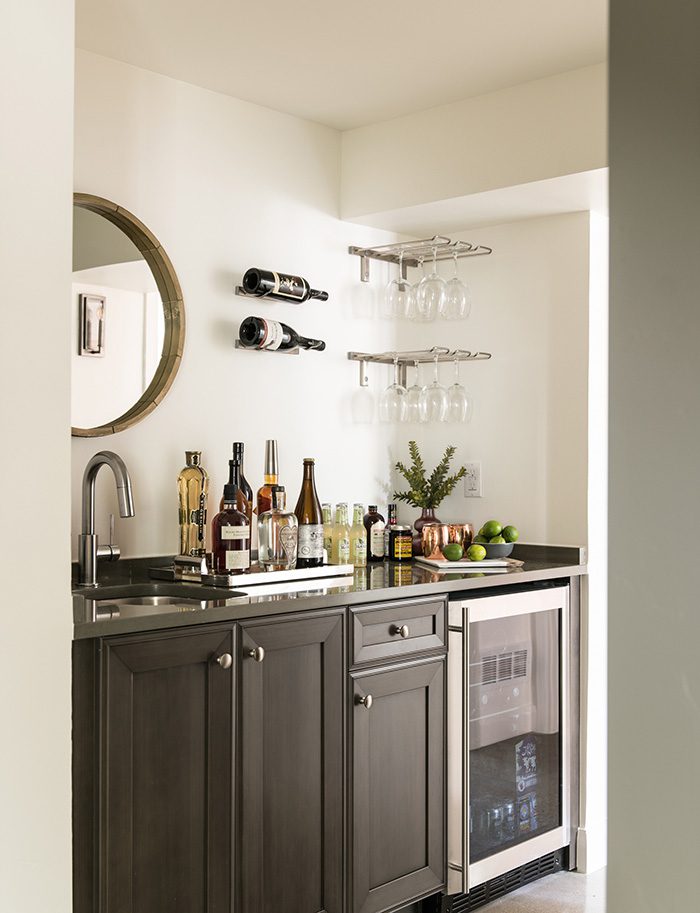 Upon entering the 2016 Designer Show House, eyes are drawn to modern design elements, exposed brick and sleek wood floors, eloquently furnished rooms, and modern art covering every wall. A surprising twist on a traditional home.
"We took a 1930's tudor, popped it up, modernized it, and created an incredible new living space that didn't exist before," says Caylin Engle, head designer of Denver's Caliber Construction. Caylin along with 14 other designers — including VintageView — collaborated to reinvent and redesign this 3,800-square-foot home in the esteemed Washington Park neighborhood. The home includes 4 bedrooms, 3.5 baths, serious upgrades throughout, and an incredible wine room. Engle quarterbacked the design process for the annual project that is put on by Denver Life Magazine and benefits Habitat for Humanity of Metro Denver.
Her goal: To ensure that the creativity of all of the individual designers resulted in a cohesive design befitting of a home that hit the market at just shy of $1.8 million. She had to carry the vision from the master suite and kitchen to a basement, which incorporates an entertaining center based around a wet bar and wine room.
The wine room holds 184 bottles, using the ambient basement climate to store wine safely. Adjacent to a stylish living area, it provides a visual enhancement to the room, mixing metals, glass, and concrete. Glass double doors open to white walls lined with Wall Series steel wine racks and Vino Series aluminum wine pegs. The room holds up to 184 bottles of wine, including magnum and Champagne storage. The wet bar compliments the space with granite countertops, wooden cabinets and metal Vino Styx (perfect for standard vodka bottles!) and Stemware Racks.
This beverage center is a reason the homeowner's will be excited to entertain.
"In design we've always put a lot of attention in to kitchens, living spaces, master bedrooms," Engle says. "… and now we are turning that attention and bringing in the same textures with tiles and different mixed metals into wine rooms that are not just a space to store wine but a space where you entertain as well."
This is the second year VintageView has been featured in the Denver Designer Showhouse. For good reason: A wine room is a must in high-end real estate, says Shawn Miller, president of Denver Life Magazine and the Designer Showhouse.
"Wine cellars have evolved, where they are now part of the mainstream home, they are part of the interactive design that's built in," he says. "Whether it is in the kitchen, a basement, off of a formal living room; it's now part of the design, display, and architecture within a home."