Apr 26, 2021
Wine and Fine Dining Design – Q&A with George Paxos of Top Cut Steakhouse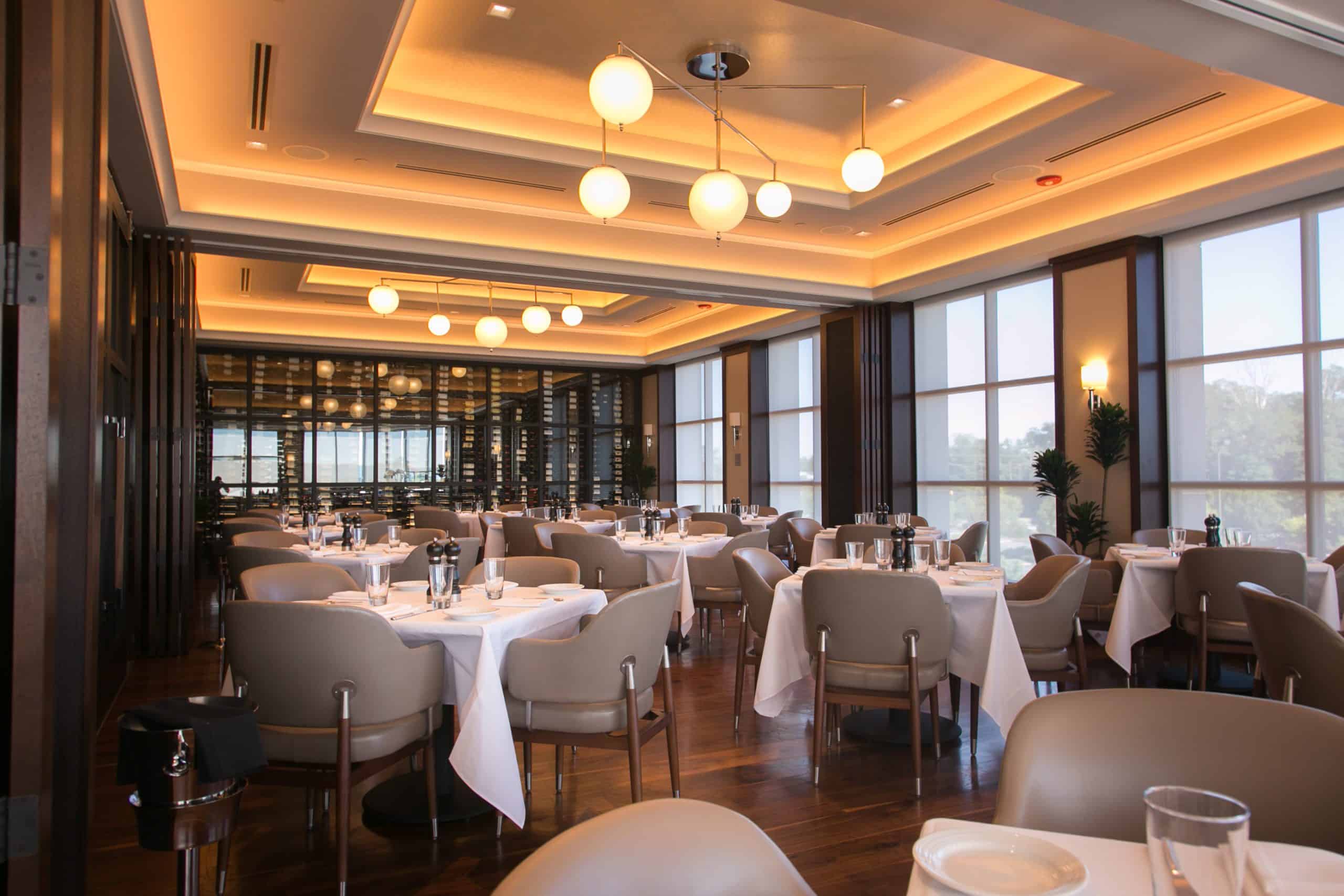 Steak, exquisite wine, and amazing service, Top Cut Steakhouse does an impeccable job of balancing the Frank Sinatra old school forties era with a modern appreciation for food service. All of that packed into a beautiful layout that sits on the top floor of a building, allowing for amazing rooftop views.
With over 40 years of experience as a restaurateur, Top Cut owner George Paxos takes pride in providing guests with great food, great service, and a memorable atmosphere. It's the go to place to enjoy steak in Center Valley, PA (rightfully so). We wanted to check in with the Top Cut team to see what life is like as they make a recovery from COVID 19 and also take a look at that beautiful VintageView wine cellar.
VintageView: What inspired you to enter the restaurant industry?
George Paxos: As a young boy, I needed to work and found myself working in restaurants, bussing, washing dishes, and working my way up through the kitchen. I fell in love with cooking and always wanted my own business, which is why I opened my first restaurant when I was 19 years old.
VV: Describe the design of your restaurant.
GP: 1940's tradition with today's perfection. Top Cut is a rooftop steakhouse that combines formal dining classics with modern architecture.
VV: How does the wine integrate with that design?
GP: Wine is an integral part of Top Cut's design. Not only does our glass-enclosed wine room serve as a backdrop for our dining room, but our highest-valued bottles are held in their own display right behind the host stand. Wine makes the very first impression at Top Cut.
VV: Design or otherwise, what's changing in 2021 as we recover from 2020?
GP: After spending much of 2020 closed, we hope that this year will be as close to business as usual as possible. Our expert team is ready to resume the quality service that our guests rightfully expect from us, no matter what comes our way. We continue to follow CDC guidelines, plus our own additional cleaning and safety procedures to ensure the comfort of our guests.
VV: What is your favorite food and wine pairing?
GP: A USDA Prime New York Strip steak and a big Cabernet, like Shafer Hillside Select.
Top Cut is open for dining Tuesday-Saturday. To learn more about Top Cut, visit their website or drop us a note!