Mar 8, 2021
The Wine Feature at The New American Remodel 2021 by E2 Homes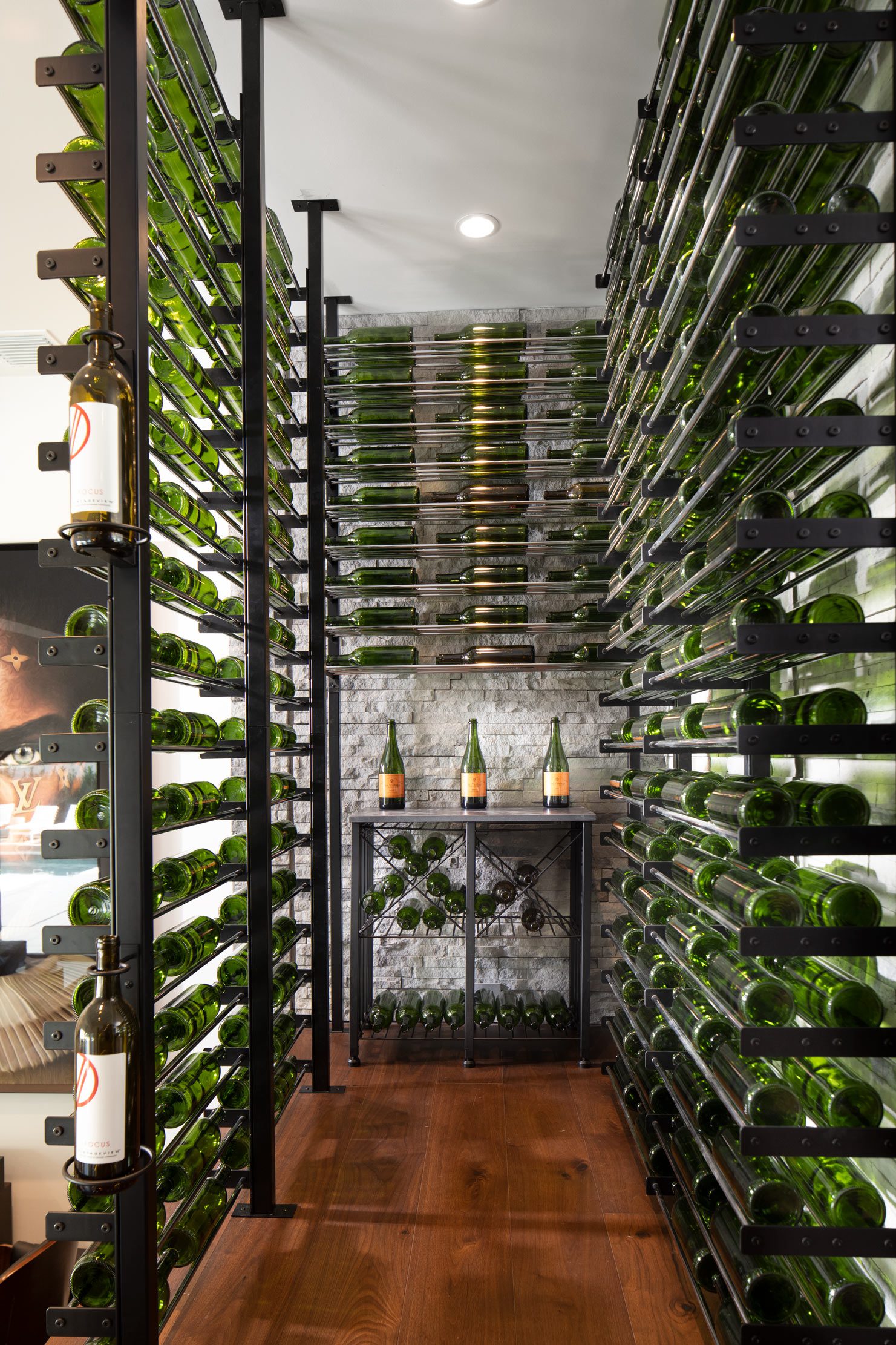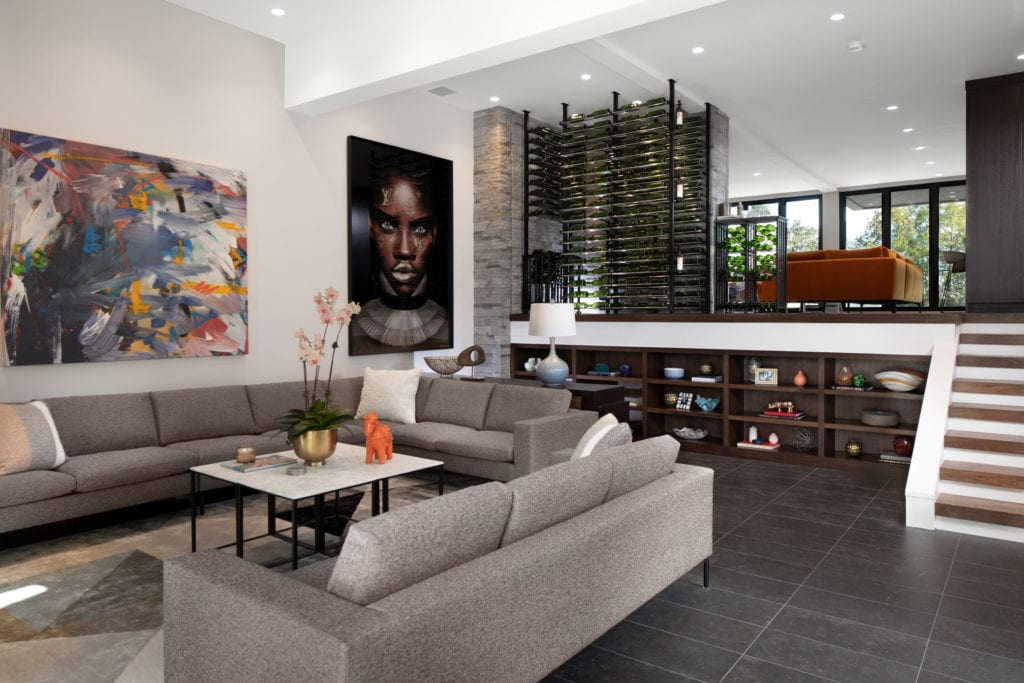 It's oh-so-satisfying when a plan simply falls into place. Even if it's by a little bit of luck.
The New American Remodel 2021 falls into that category. When reimagining this 1970s home outside or Orlando, design/build firm E2 Homes was left with somewhat of an awkward space between a sunken living room area and the dining/kitchen section of the home.
What could possibly fit there that would make sense in the home and serve a purpose for the homeowners? A wine room, naturally.
We helped the design team transform this space into a sizable wine collection, glassed in, featuring floor-to-ceiling wine storage against the glass and in front of some fanciful stone work. Now, it's hard to imagine anything else fitting in that spot.
"VintageView's racking completed the vision of including a wine detail and helped blend two distinct spaces together for a spectacular feature," said Rob Smith, E2 Homes owner.
The choice of the Evolution Wine Wall Post system was the ideal wine racking system to fill the space with a versatile solution that brought an industrial chic look, to the center of the home, allowing for a diverse storage option — easily holding standard or magnum bottles in every section.
The New American Remodel 2021 debuted in February 2021 and features the best in building materials and design trends. Take the full tour of the home here.
The New American Remodel 2021 Wine Wall Details:
Design by E2 Homes
Matte Black finish
465 wine bottles
Photos by Jeff Davis Photography