Feb 9, 2021
The Wine Feature at The New American Home 2021 by Phil Kean Design Group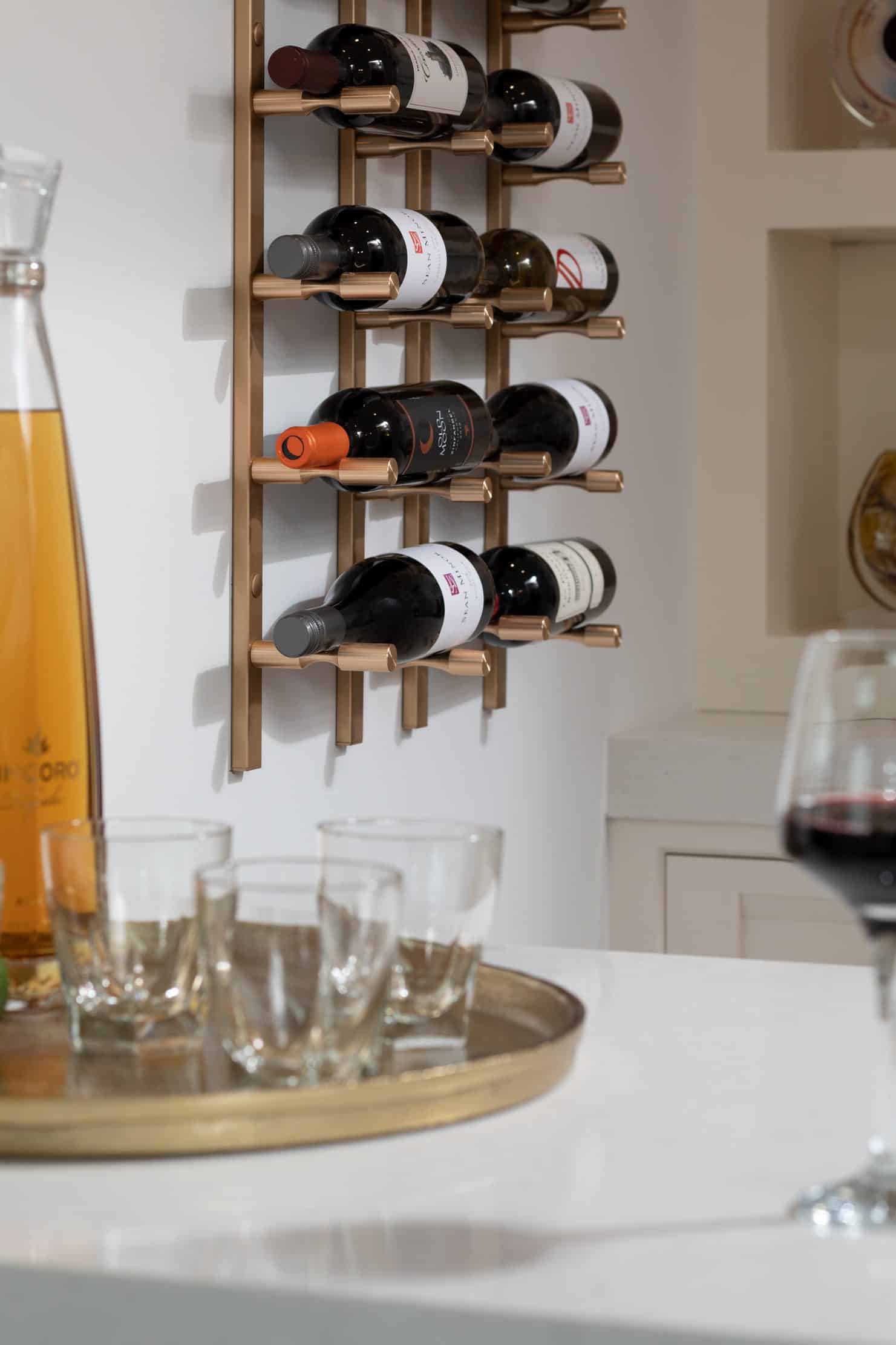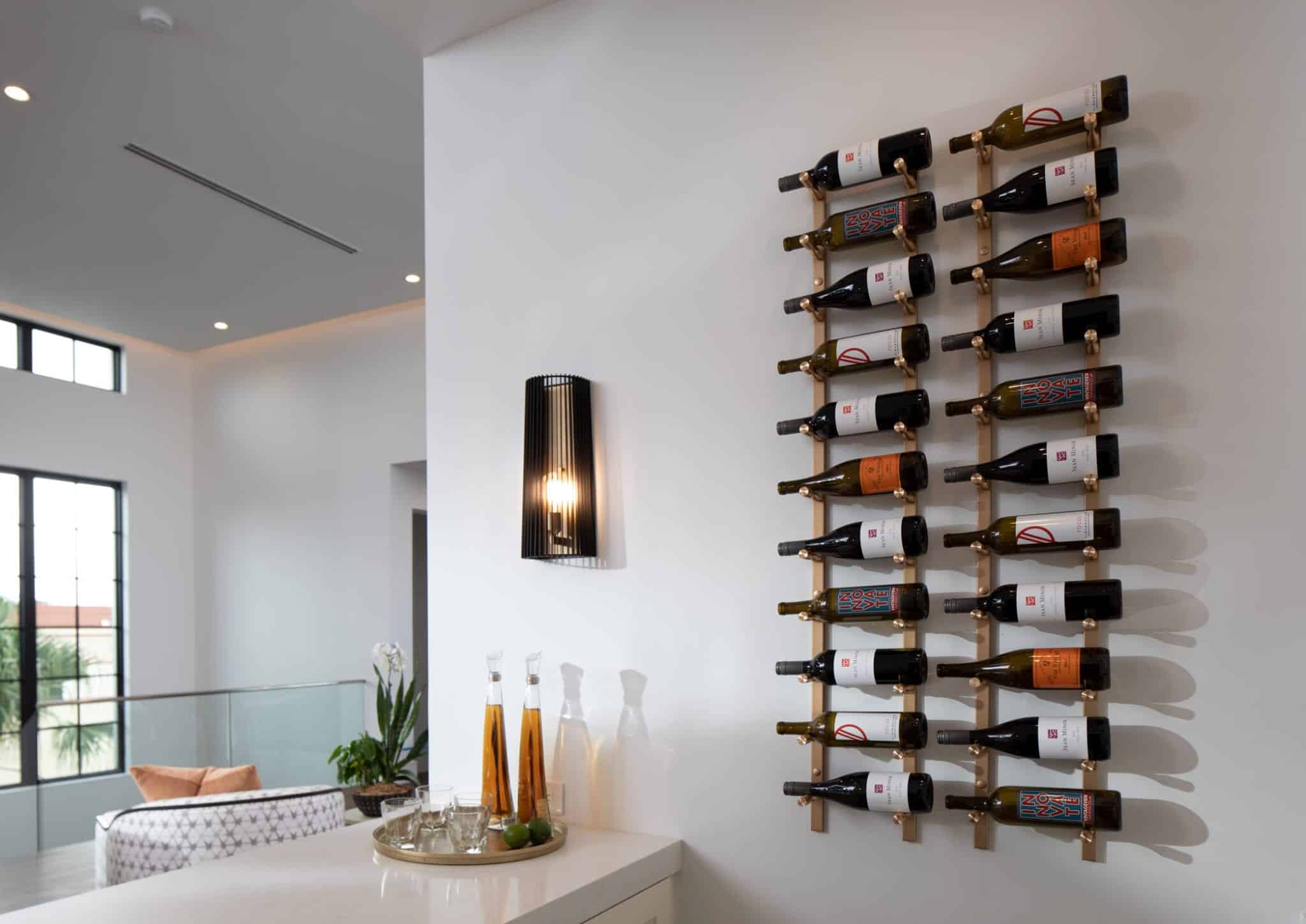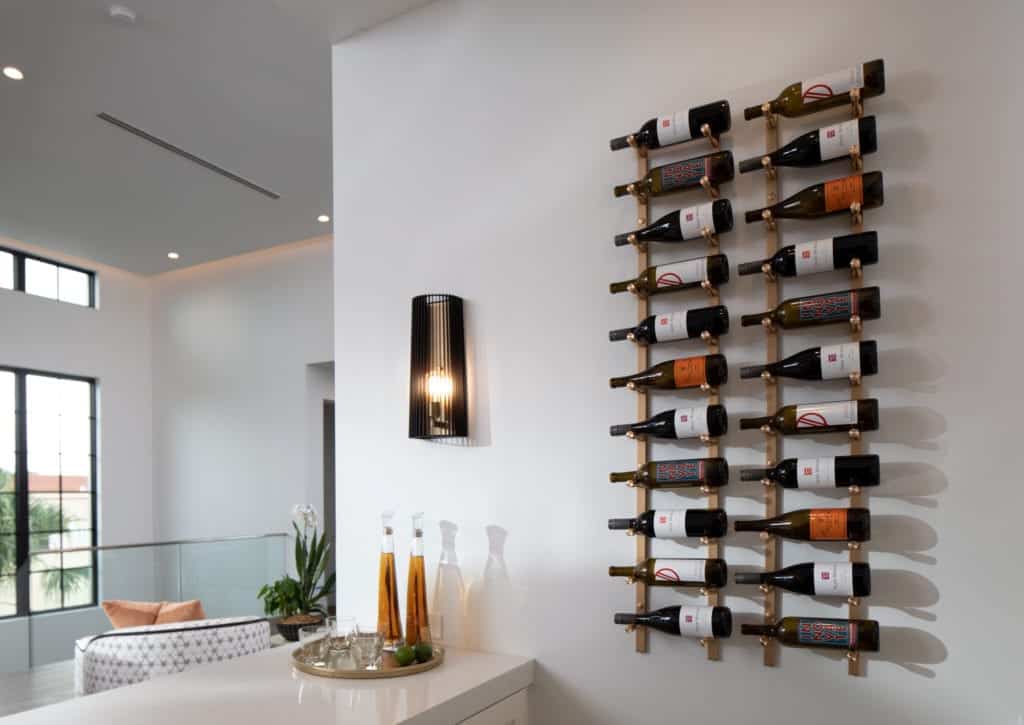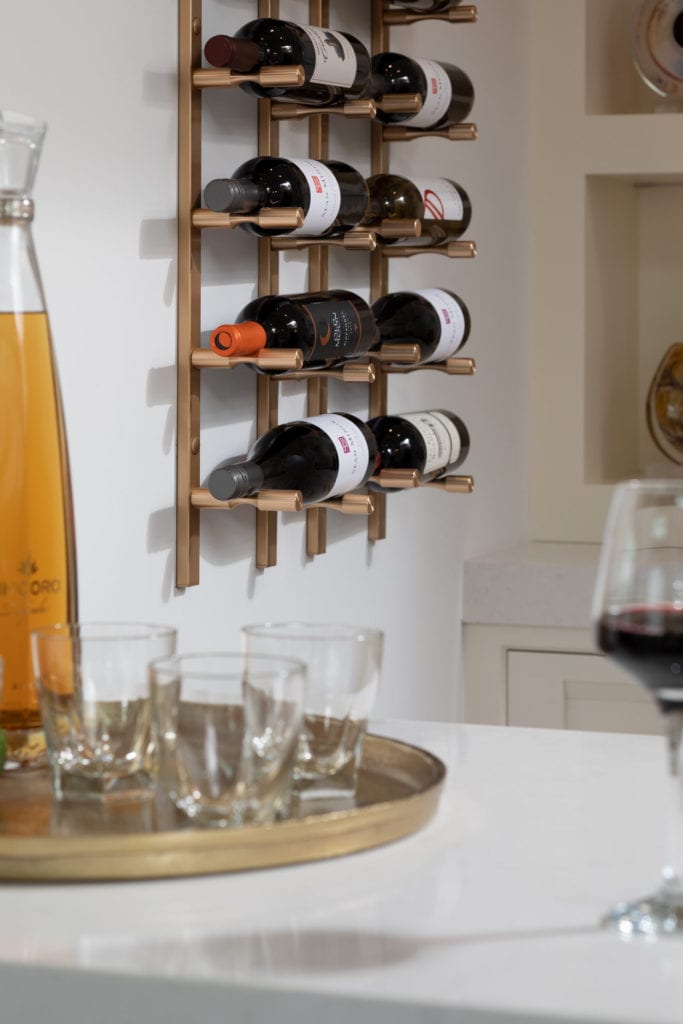 Most of the wine cellar inspiration we showcase focuses around massive rooms that hold thousands of bottles leaving the impression that scale is the most important part of making a display great.
The New American Home 2021 challenges that notion. With limited space for the bar area in this Orlando, Fl., area home, Phil Kean Design Group made an impactful architectural statement with a neat, 22-bottle wine wall featuring the Vino Pins Flex wine rack. Chic. Bold. Eye-catching. And oh so gold.
Just a few bottles and yet it is one of the most prominent features on the third-floor of this 5,500-square-foot home in downtown Winter Park.
"When designing the bar, we wanted it to be as central as possible because the bar is always at the heart of entertaining," said Phil Kean, of his namesake design firm.
Mission accomplished.
The choice of Flex in golden bronze plays off the hardware in the wet bar and the color scheme throughout the main-entertaining area.
The New American Home 2021 debuted in February 2021 and features the best in building materials and design trends. Take the full tour of the home here (through March 31, 2021), then here.

The New American Home 2021 Wine Wall Details: