Sep 1, 2020
The Next Big Thing (s) in VintageView Wine Racking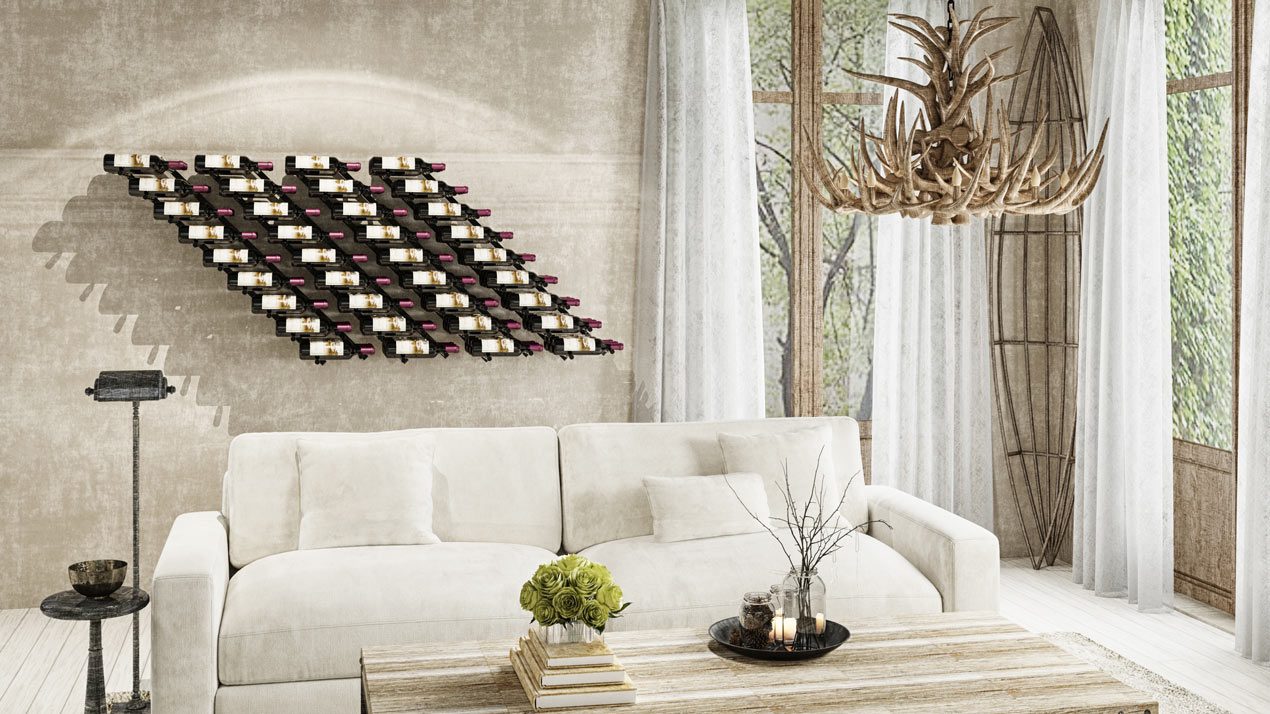 Last week we offered an exclusive sneak peek at one amazing new VintageView wine rack product. If you missed the invite, here's what you need to know today...
We are officially launching Vino Series Flex!
The Vino Series Flex system is the fourth significant mounting option for the Vino Series, allowing top design pros to mix up the visuals and simplify the installation of both Pins and Rails. It makes the designer-focused Vino Series the most versatile wine peg system on the market.
Feel free to pop open a bottle of Champagne to celebrate.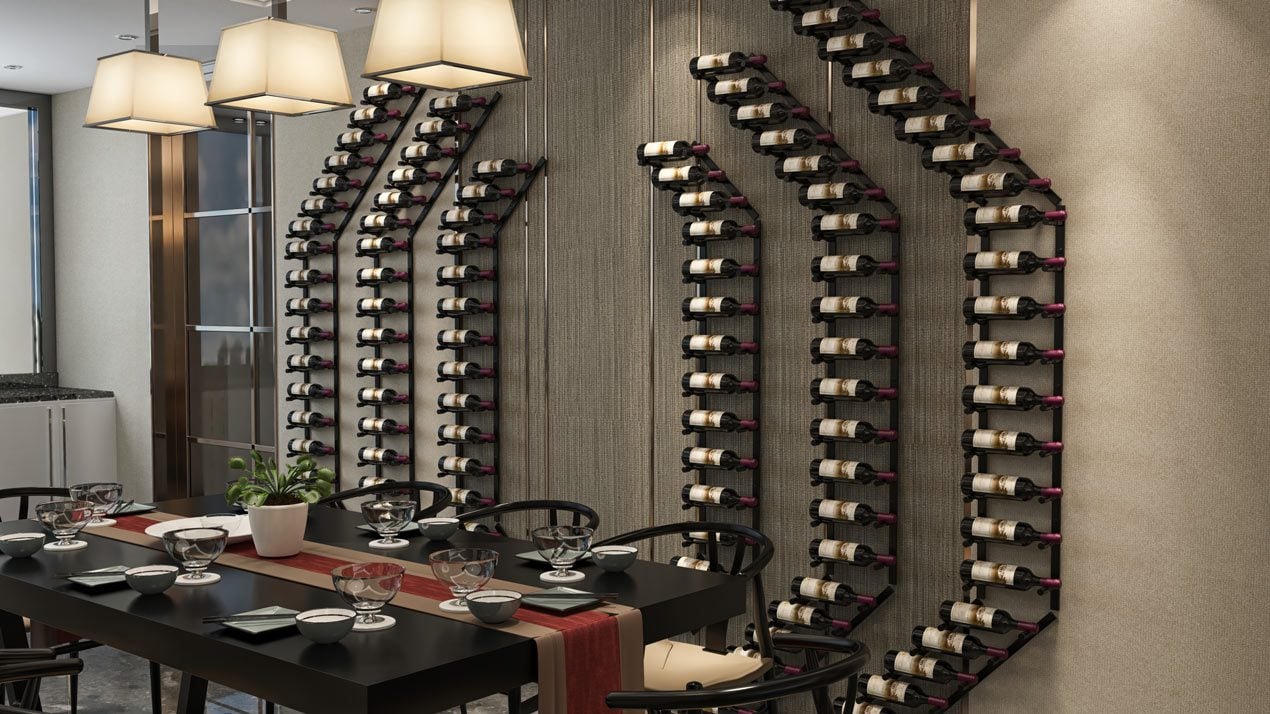 This upgrade to our ground-breaking peg system is perfect for projects that require a streamline installation or unique aesthetic.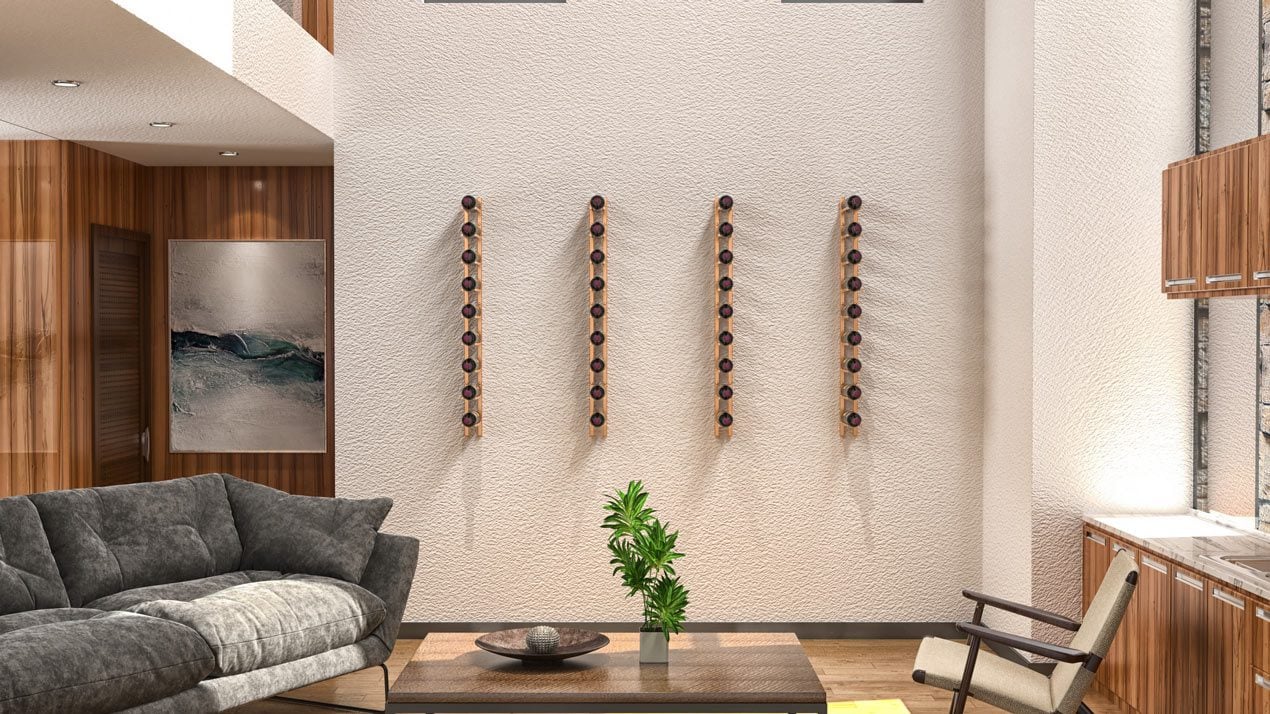 For top design/build professionals, the Vino Series Flex system is a sharp framing option to consider for any peg-based wine wall display.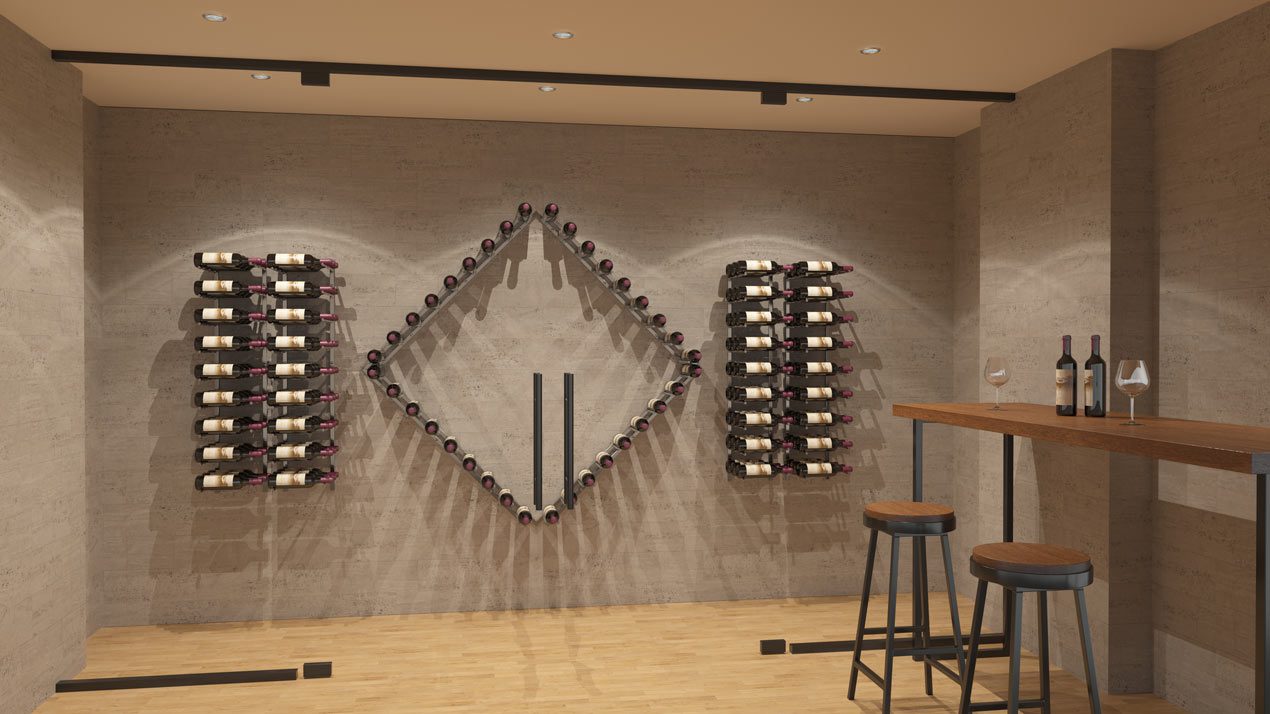 Vino Series Flex comes in one standard size, a 45" tall section that holds 9 to 27 bottles. Custom Flex columns can be cut at 5" intervals to reach unique sizes.
What you need to know about Vino Pins Flex and Vino Rails Flex:
Steel mounting strips hold 9 Vino Pin or Vino Rail bases. (Pins come in single, double, and triple deep configurations, 9-27 bottles)
Installs on angles up to 45 degrees
Comes in 5 finish options (Gloss Black, Matte Black, Gunmetal, Golden Bronze, or two tone: Aluminum/Matte Black)
Includes drywall and wood mounting hardware​​​​
Oh, one more thing. You know we love to innovate....so in VintageView fashion, we have one more new product to announce today.
Introducing W Series Perch for Magnum Bottles!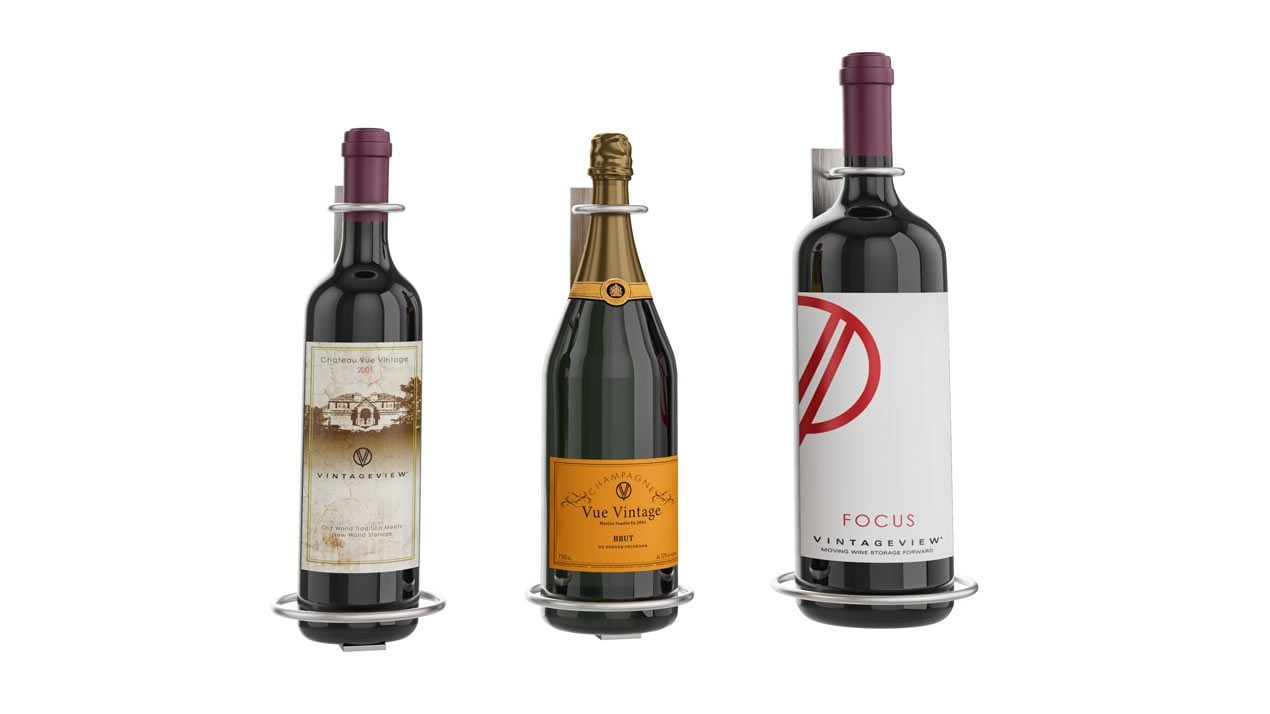 In addition to standard 750ml bottles (including Champagne!) you now have a W Series Perch option to hold Magnum 1.5L bottles.
This clever one-bottle vertical wine rack is perfect on the wall or on the side of any VintageView Frame or Post system.
Go big (er).
We're excited to see these new products in your designs and are here to help answer any questions you have. Let me know if you'd like to start specifying these incredible new products into your designs today!
Drop us a note!