Dec 20, 2019
The Modern Wine Cellars of Instagram
While perusing Instagram, it is easy to see that wine cellars are often the focal point of the gathering spaces in the home. This month we selected 4 cellars with modern and sleek designs that showcase this look. These stylish cellars feel cool and sophisticated, not traditional and stodgy.
4. Modern design can be fun
This room is accessible and fun, yet serious about curating a collection of wine. The rug and community dining table invites you to gather around and celebrate. VintageView wall mounted wine racks highlight the dweller's growing collection of wine. The iron elements of the lamp, table and wine racks connect the dots on this modern design. We love seeing this living room through the eye of the wine bottles displayed prominently on the wall in satin black W Series 2′ Wall Mounted Metal Wine Racks.
Tags: @prettyoliveinteriors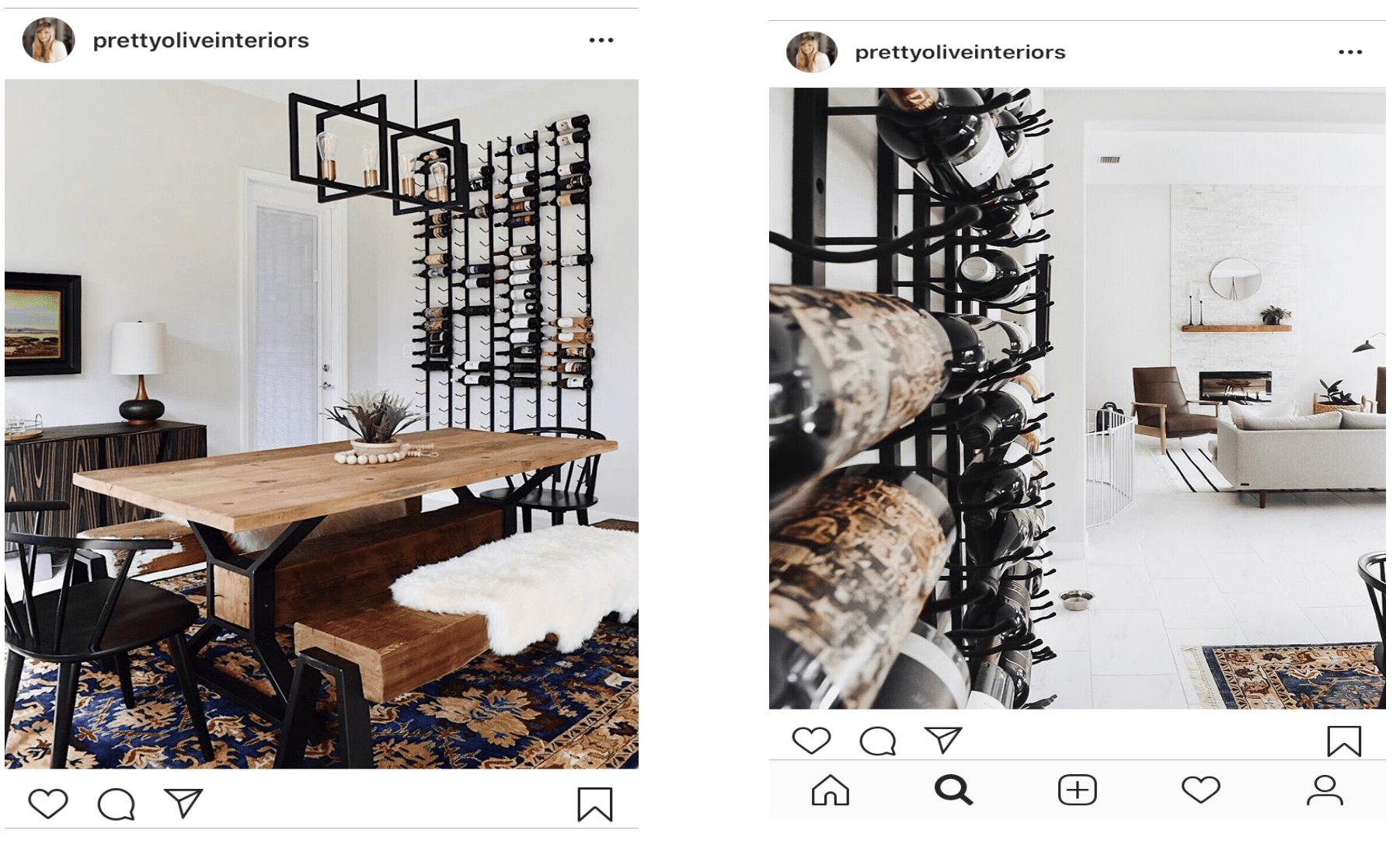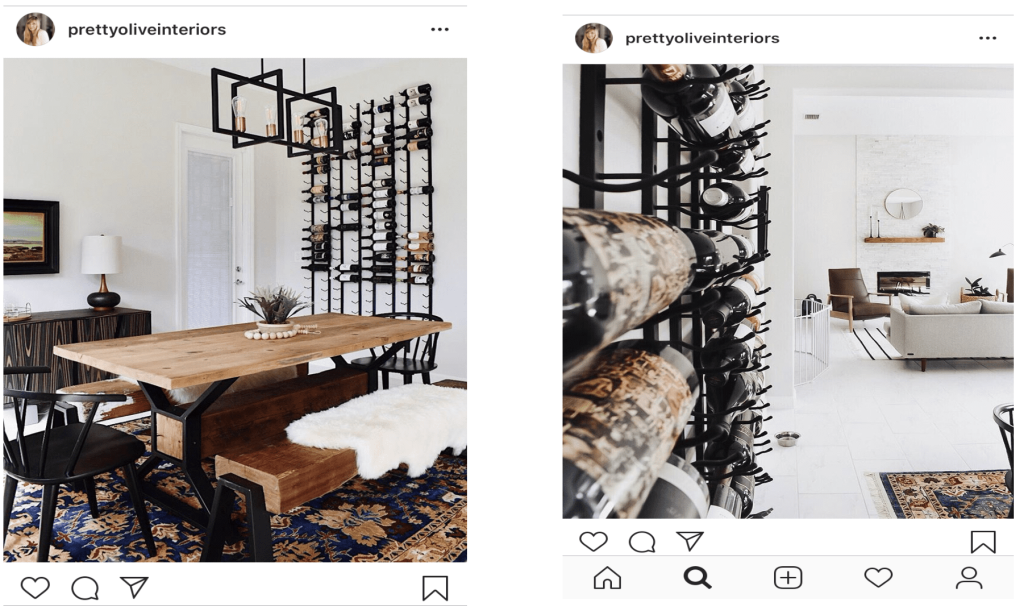 3. Utilize space under the stairs
Mixing two types of wood and the satin black W Series 2′ Wall Mounted Metal Wine Racks turn this typically unused space into a secret wine cellar that exudes sophistication. Filling this cellar with a unique collection of label forward bottles would be a task worth completing.
Tags: @Pettusbuilders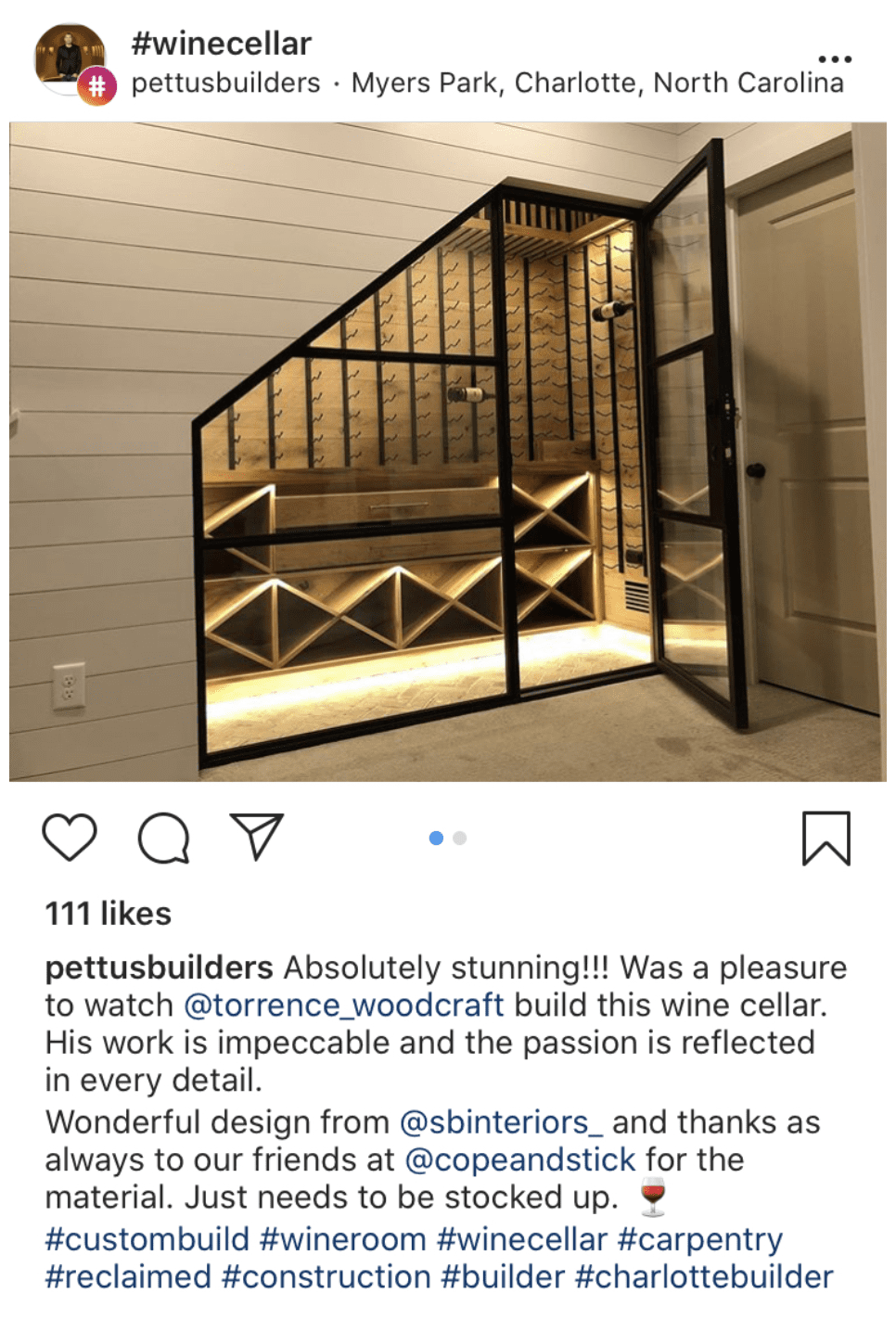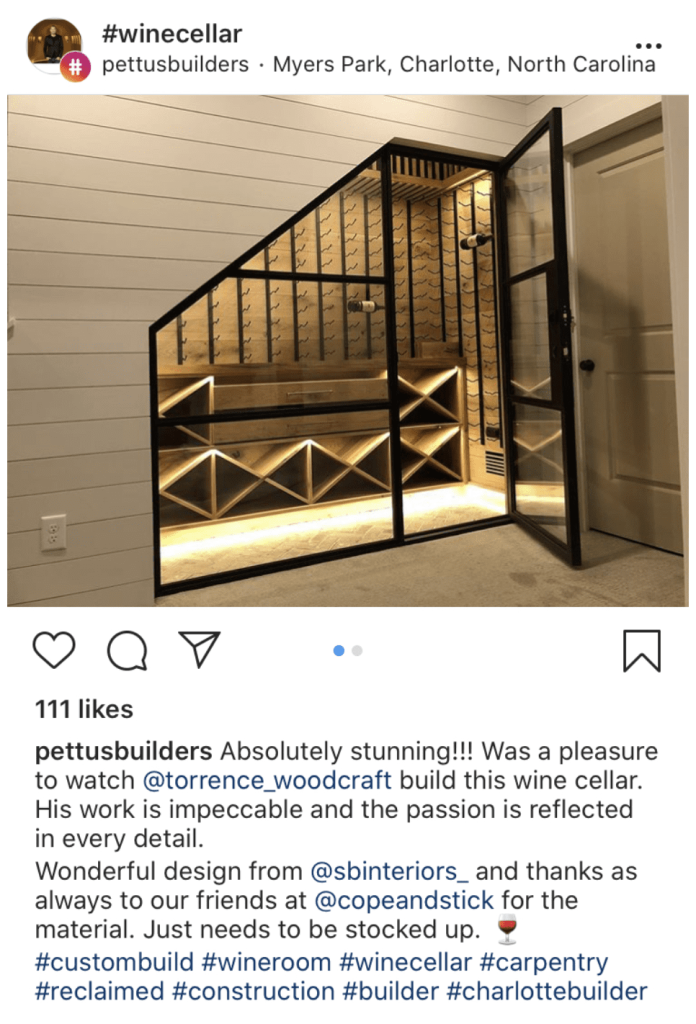 2. See-through doesn't mean invisible
This custom floor to ceiling glass-enclosed wine cellar is chic and stylish. A meal can easily turn into a party with a wall like this in the dining area. The light sea-foam paint color and chrome plated W Series 2′ Wall Mounted Metal Wine Rack is a great pairing. Pardon the wine pun!
Tags: @BonitaGlass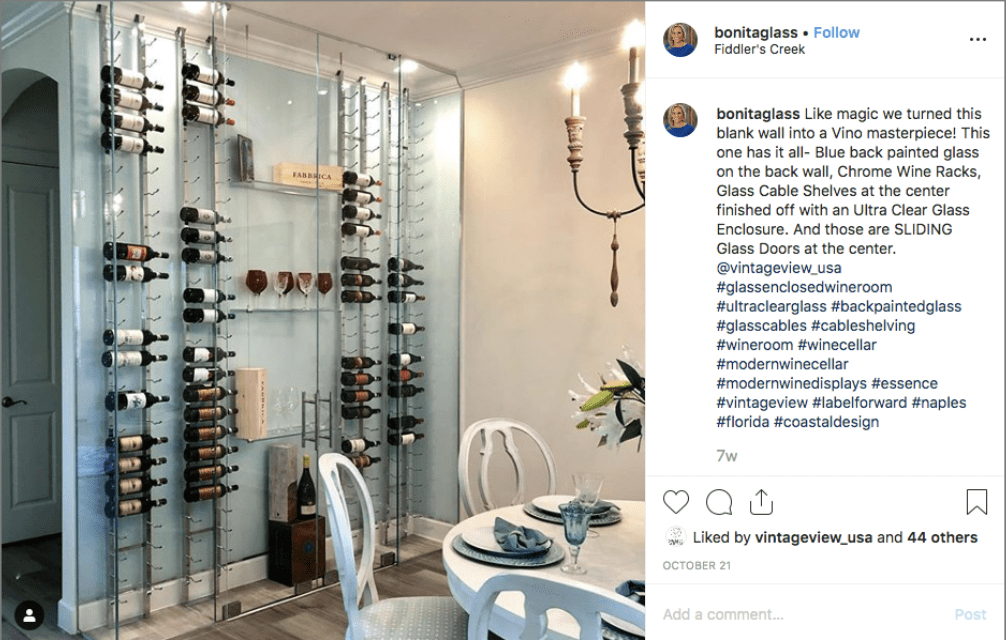 1. Never enough stone
A blank white wall is a canvas, this extravagant wine room is painted with wine bottles from floor to ceiling. The two, distinct massive stone features in the room add texture and richness. A stunning space to store an exceptional collection of wine.
Tags: @ronsprophoto