Mar 15, 2016
The Meeting of Wood and Metal at Vino Grotto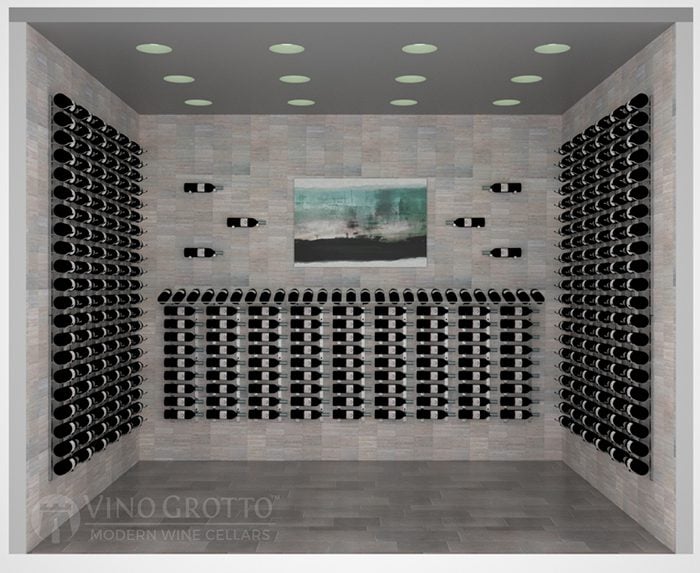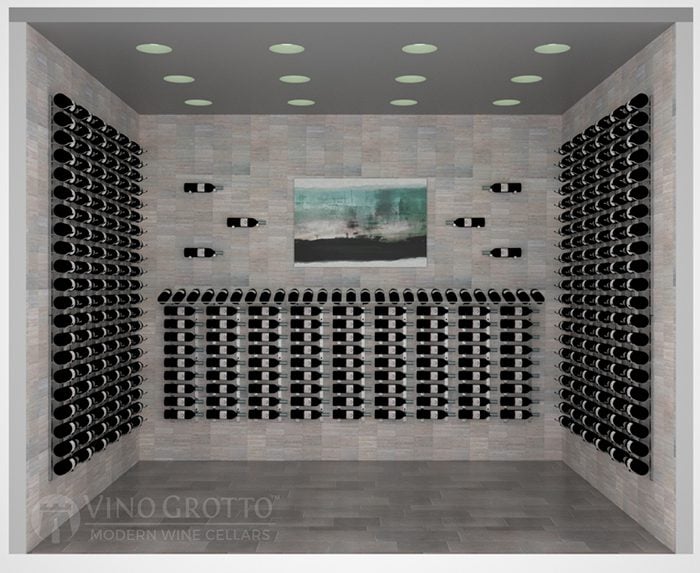 Vincent Campbell likes his wine cellars modern, with a good mix of wood and metal for aesthetic appeal.
He is the co-founder of Vino Grotto, an authorized VintageView dealer based in Brigham City, Utah. Vino Grotto focuses on contemporary wine cellar designs, often mixing its wood fabricated products with a variety of metal wine racking options.
Campbell brings more than 10 years of cellar design experience to the company. He sat down with us to share some cool 3D cellar designs (see below) and talk trends in the wine storage world.
In 10 words or fewer, your perfect wine cellar:
Modern, wood and metal label-forward displays full of wine.
You are one of the first designers to pair Vino Series products with the Wall Series. Why do you think this combo works?
It's the perfect mixture of bulk storage and centerpiece displays. Wall Series is best for people looking to store a lot of wine while still showing off wine labels. Vino Series shakes up the design by breaking up the monotonous, straight lines created by the Wall Series, while also providing exclusive sections for the client to show off their best bottles.
What's the best part of integrating several different products a wine cellar design?'
Modern cellars are all about variety and creating eye-catching centerpieces that aren't ostentatious. Traditional and stuffy wood cellars are outdated and becoming less inviting. People just don't want wooden arched tasting stations and gaudy chandeliers anymore. Integrating wood with metal creates fresh, modern looking wine storage that people love to show off. We love the design possibilities created by the Vino Series and using them to make wine cellars that look like they belong in the 21st century. These new wine cellars are exciting!
How does your creative process work with clients?
It always starts with a phone call. We speak with every client and finds out their needs and tastes. From there, we provide a comprehensive 3D design, often with multiple options to give the client variety. Clients love to see how we mix our wooden cellars with VintageView metal racking. We provide free revisions and work with the client to create exactly what they are looking for. We stand out as the most modern designers in the industry.
What are you drinking tonight?
Avión Tequila Margarita, shaken with fresh lime juice and a little agave nectar. Poured over ice and garnished with a tiny bit of salt and a lime wheel.
More about Vino Grotto:
Vino Grotto brings more than a decade of of experience designing and building modern and traditional wine cellars to the market. The Brigham City, Utah, based company sells VintageView, wood racking, and other wine cellar products through its website. The company also offers complete design consultation, including 3D project renderings. Get started on a design today.
These projects earned Vino Grotto the following awards...