Jul 13, 2018
The Insanely Awesome Restaurant Design Scene of Birmingham, Mi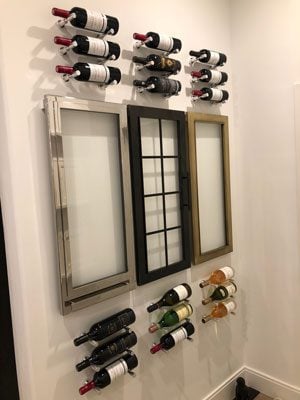 We sent a few team members to Michigan this month to explore the Detroit metro area. While downtown impressed with a vibrant energy (and a really cool celebrity chef-inspired restaurant), we spent a bit more time on the outskirts in a town called Birmingham. This place is home to a vibrant and growing downtown (a mini Manhattan!), with shops, cafes, and restaurants galore. The homes that dot the outside of main street, known as Woodward Avenue, are just gorgeous. Many could be featured in top interior design magazines without question.
Digging into town (ish), we also found this area loves its wine and wine cellars. At every turn, a wine display showing off impressive lists to the locals who love to drink vino. Here's our way-too-brief guide to exploring the wine-centric culture 30 minutes outside of Detroit (with plenty of Instagram images to guide you).
Eddie Merlot's
37000 Woodward Ave, Bloomfield Hills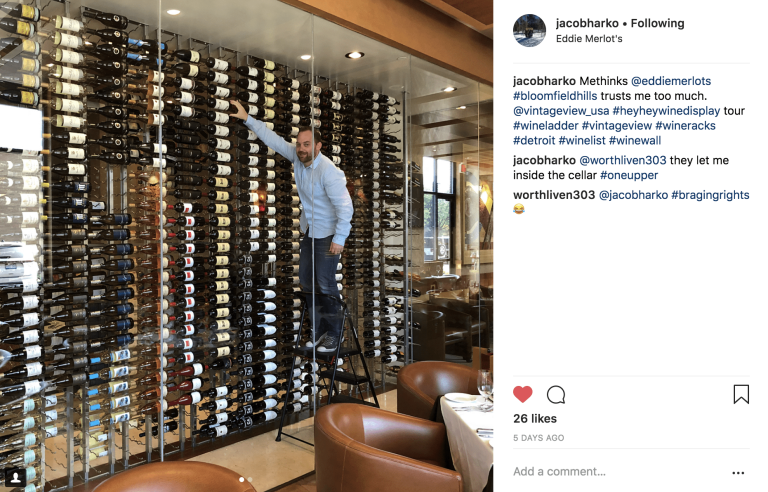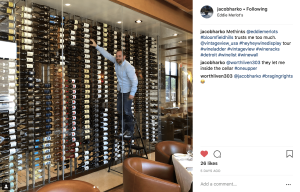 This upscale national steak concept brings the region's most voluminous wine collection. Well curated and approachable glasses of wine await you at the bar. Or if you're in the mood for something special, this restaurant features nearly impossible bottles like the premium Cabernet release from Harlan Estates in Napa. The menu features a fresh take on the steakhouse.
And the restaurant divides its design into two rooms — the traditional wood-filled entrance (with wine lockers for special guests and a traditional enclosed wood cellar), and the more airy side that opens up to the large windows. This portion of the dining room has its own wine cellar, a glass cube with double-sided metal racking. Two wine rooms? Yup, they take the vino serious here.
Wine Cellar Innovations designed both wine rooms.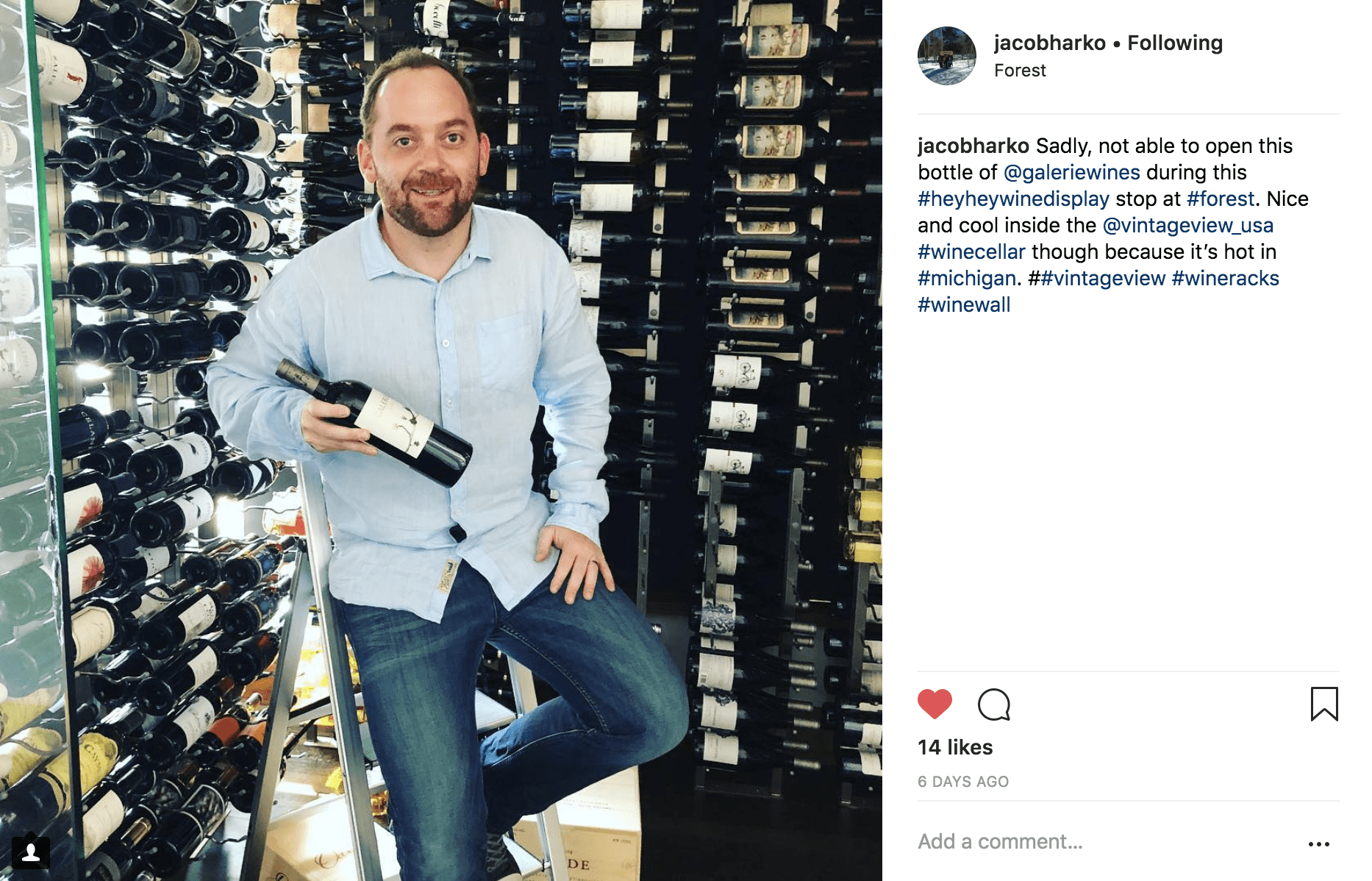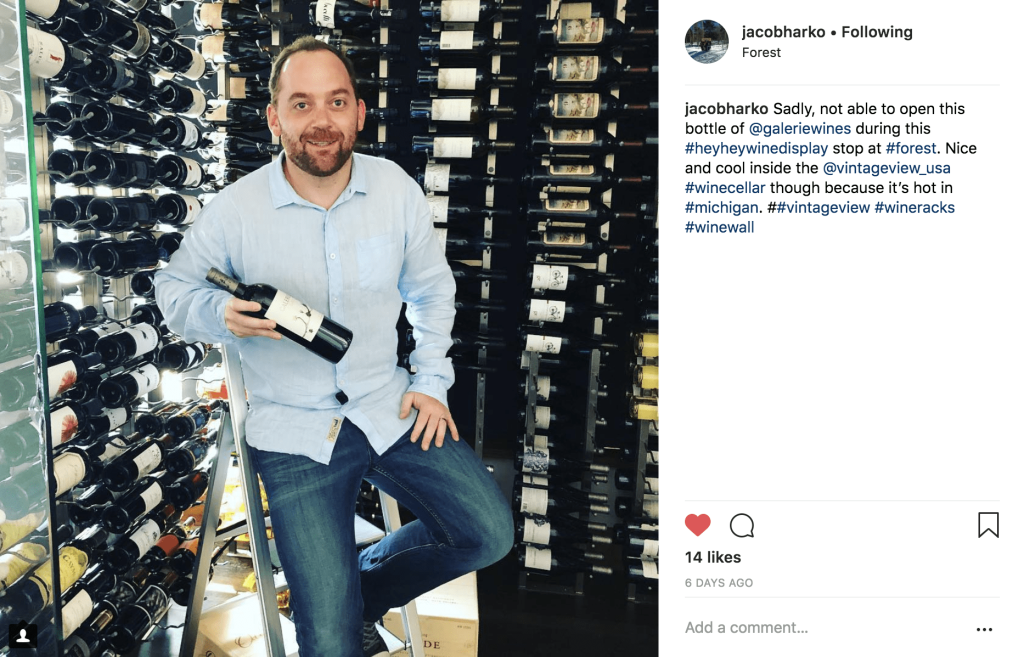 Forest
735 Forest Ave., Birmingham
The yin to the yang of the upscale steakhouse just mentioned, Forest is the trendy, Euro-style eatery that oozes with excitement on a weekend evening. Acclaimed chef Nick Janutol (a Detroit native) first cut his teeth in NYC, including a stop at the famous 11 Madison Park, before joining Forest. The food is inventive and delightful, and the wine list is casual, creative, and approachable. And if there's any doubt about the commitment to wine here, that concern is eased upon entrance, as a sexy wine wine cube designed by Unique Wine Cellars greets guests at the host stand.
Just try not to take a step in.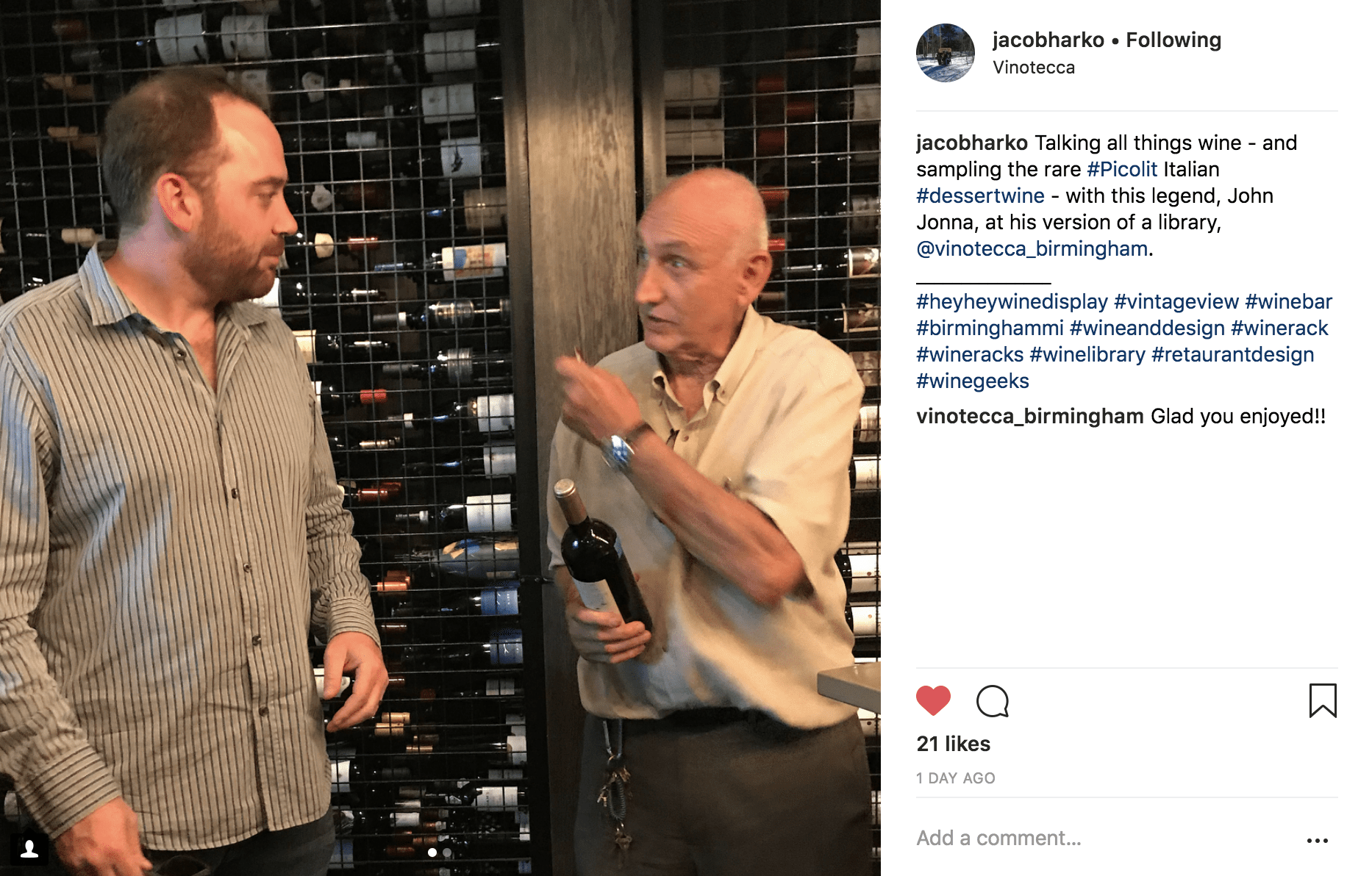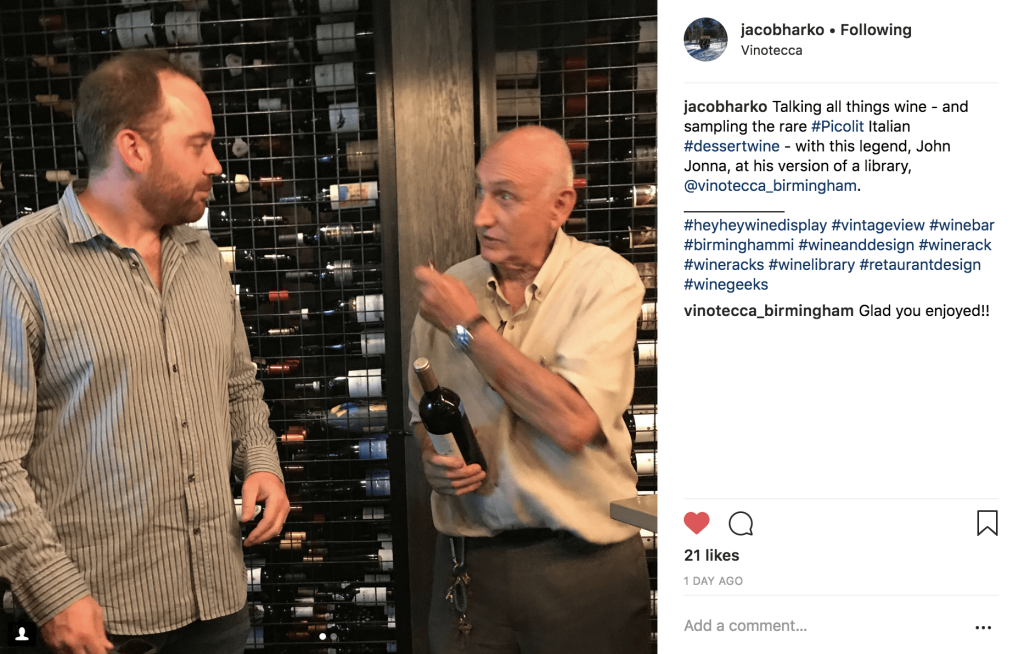 Vinotecca
210 S Old Woodward Ave., Birmingham
This recently re-invented wine bar — that owner John Jonna considers a wine library, hence the vino-inspired take on the Spanish word — is a wine geek's paradise. A charcuterie board is the perfect kick off to a meal here, followed by pan-seared halibut or a coffee-rubbed steak. Things are fun and light here, and the wine is at the forefront. The list is on display electronically (table-side tablet) and visually (label-forward wine cages right behind the bar). If Jonna is there, ask him about Picolit, a rare Italian dessert wine, and pick his brain about his 60 years in the industry.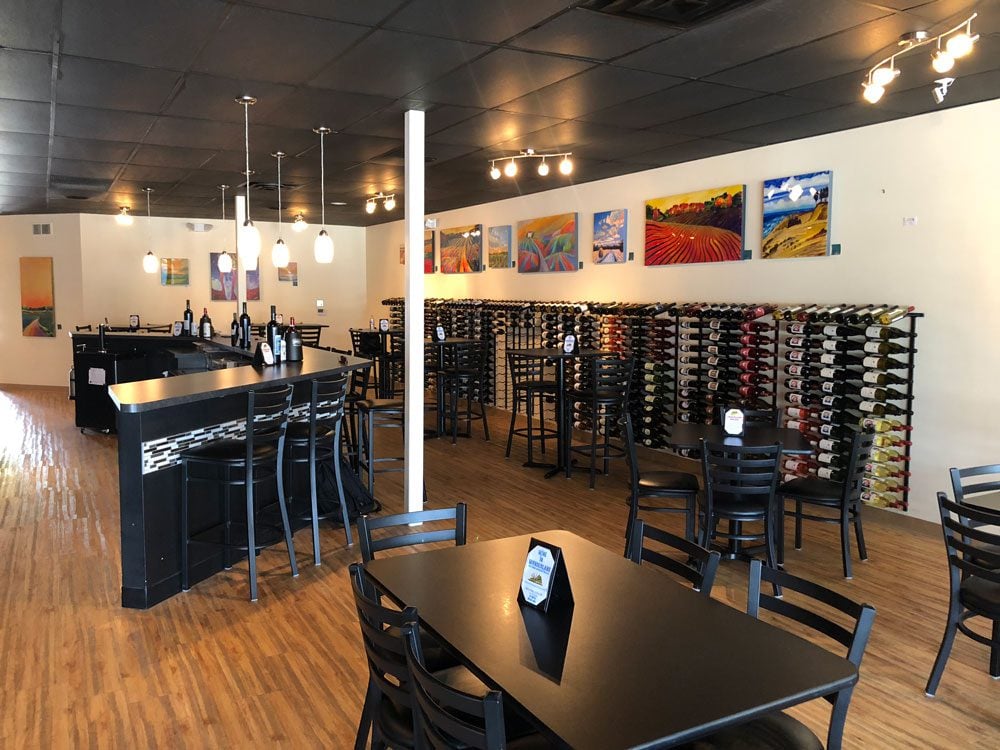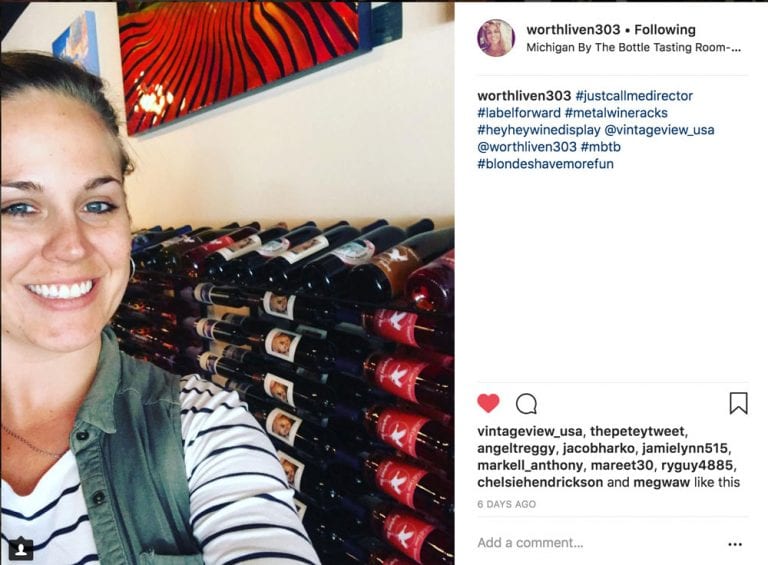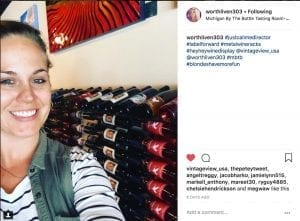 Michigan by the Bottle
29932 Woodward Ave, Royal Oak
Just a few minutes outside of town, this gem of a wine bar/store focuses on the hard-working vintiners of Michigan. Each bottle shown on the wine wall is made from 100% local fruit. The styles range from traditional reds and whites to hybrids (unique grapes comprised of American and European heritage), and fruit wine (cherries in a bottle!?!).
It's all served in a casual spot by folks who love supporting local business.
This is the place to go when you want to try something new and exciting from one of "the other 46," and not from Cali or France. While we love the wines from the big-name regions, it's so much fun to find something brand new and unexpected. Yes, good wine from Michigan is possible.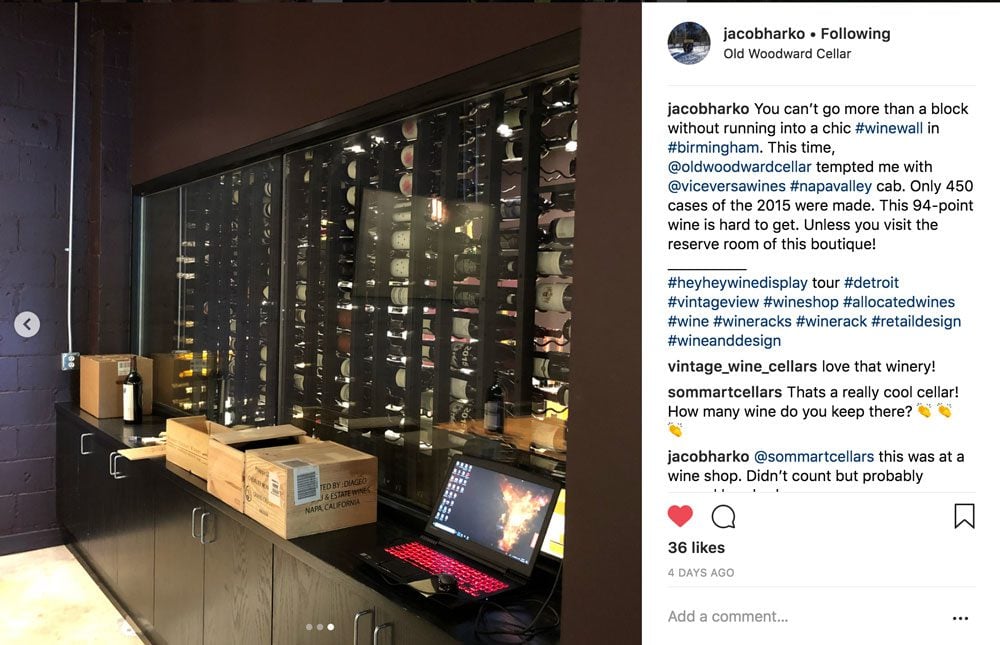 Old Woodward Cellar
912 S. Old Woodward Suite 100, Birmingham
If you've stopped at enough of these delicious stops, it's probably a good idea to stay in for an evening with a great bottle. This boutique is run by folks who know and love wine, and the selection is way deeper than the small footprint would expect. Everyday wines greet you on the floor, well curated to provide value at every level. Plus, a fully conditioned cellar uses label-forward wine racking to show off extraordinary vintages from Napa, Europe, and all the esteemed wine regions of the world.
Maison Birmingham 
1020 S Old Woodward Ave.
Birmingham inspires impressive wine cellar design at virtually every corner. If your home needs a cellar (or an upgrade to one), this haute design firm features VintageView racking and has a smart Vino Pins display in their gorgeous showroom. They'll help make it easy to envision  a simple wine wall or massive cellar in your home.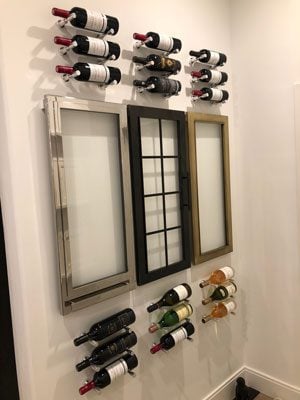 Inspired by this tour? Contact Maison Birmingham if you live nearby or drop us a line if home is far from this quaint town.