Jun 3, 2016
The Denver Life Magazine Designer Showhouse, Second Round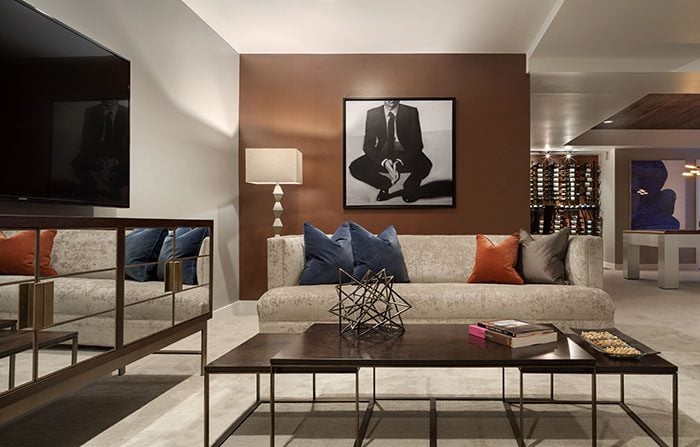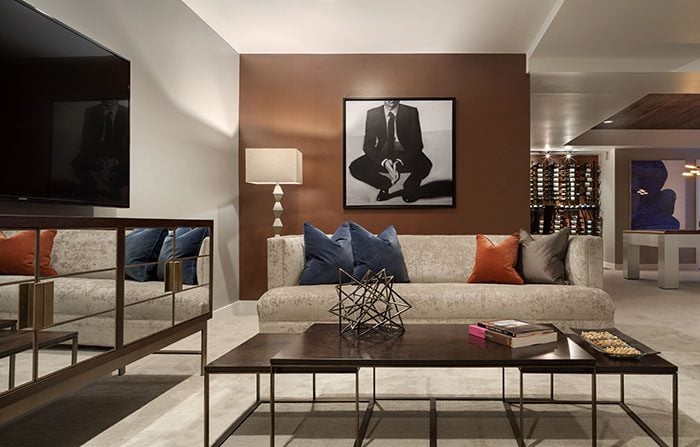 The 2015 Denver Life Magazine Designer Showhouse was an absolute success. It should be even better this time around.
Last summer, the Cory-Merrill neighborhood home debuted to the public, a masterpiece collaboration of a stellar builder, top interior designers and our wine storage team. The team at Denver Life Magazine invited us together to create an amazing showpiece — and raise some money for Habitat for Humanity.
The home was designed by architect Don Goerig of Goerig Design and built by Caliber Construction. A baker's dozen of Denver designers each got a room to decorate. The overall project goal was to create a modern, yet warm, home.
For wine storage, we were asked to design an accent wall in the expansive entertaining space of the basement. Right up our alley as we love to integrate our products into rooms that get used.
We opted for a passive display — relying on the subterranean ambient climate to store wine safely — for aesthetic, budget and project needs. Using a combination of custom cut Wall Series metal racks and Wall Series Presentation Racks, we filled the wall with a stellar design that can store 32 cases of wine.
The wall itself has a nice look. However, we really enjoy seeing it in the living space making it easy to imagine how the hosts can entertain guests in the room, getting them excited about the next bottle of wine while play pool, lounging in the comfy sitting area and otherwise relaxing.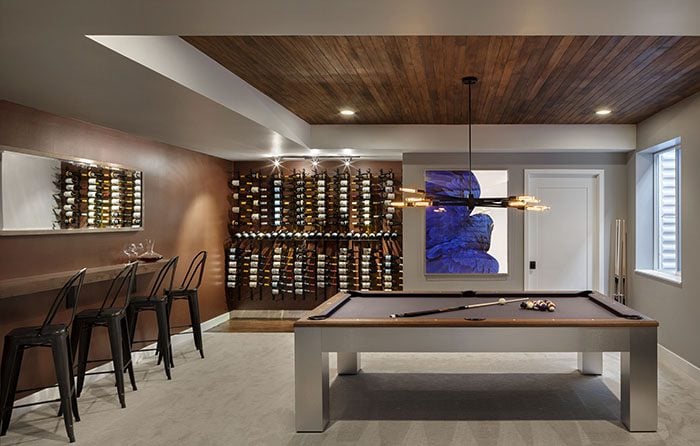 Which brings us to the 2016 challenge.
The 2016 Designer Showhouse brings back Caliber Construction, working in conjunction with Alvarez Morris Architecture, to completely redesign a 1930s Washington Park tudor.
When finished, the 3,800 square foot home will have been completely renovated, including a second floor addition, glass-enclosed wine room and many other innovative design features. Fifteen interior designer are volunteering countless hours to their individual room, each created a unique space that reflects personal style and a whole-home identity.
We were selected again to design the wine storage (naturally). It's going to be stunning upon release in September. We might get a little crazy with some Pins, Rails and other fun stuff.
The 2016 Designer Showhouse has partnered with Habitat for Humanity of Metro Denver with a goal to raise $30,000 through home tour tickets and events.
Wine Storage Details
2015 Denver Life Magazine Designer Showhouse
Capacity: 384 Bottles
Products Used:
Finish: Satin Black
Price for Wine Racks: $1,450 (estimate)
Photos by Raul J. Garcia