May 31, 2016
Supporting Colorado Charities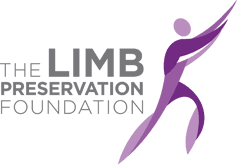 We spend much of our time thinking about wine storage, but we also realize there are much more important causes and issues that need attention. This is why VintageView is committed to supporting various causes, driven by the passions of  those who work here. We support the charity efforts of our entire team, from leadership extending down through the rest of the company.
In the last two months alone, we've been involved with three major events for organizations near and dear to our collective hearts.
The Limb Preservation Foundation
This organization works to find new new treatments for limb threatening conditions and supports patients who have been diagnosed with a condition that could lead to limb loss. The Limb Preservation Foundation is based in Denver.
Event: Laughs to Save Limbs and Lives, April 2016
Affiliation: Founder Doug McCain is a member of the board of directors
Support: VintageView served as a Main Act Sponsor
Book Trust
Book Trust uniquely delivers choice and ownership of books to children from low-income families. Based in Colorado, it serves 10s of thousands of students in 15 states. Book Trust believes providing students the opportunity to select and own books of their choice results in better reading skills, a passion for reading, and greater family engagement around literacy.
Event: Vino & Libri, April 2016
Affiliation: CEO Charles Malek is a member of the Denver board of directors
Support: VintageView purchased a table and provided silent auction items
Big Brothers Big Sisters of Colorado
This organization proves the power of mentorship, matching men and women throughout the Denver metro area with at-risk youths from single-family homes. The goal is to provide these kids with a different perspective on life, helping them succeed in school and life.
Event: Big Shots Gala, May 2016
Affiliation: Marketing Manager Jacob Harkins is a member of the associate board and former big brother
Support: VintageView donated a wine display package with wine
If you have a request for event sponsorship, please contact us. We prioritize Colorado-based charities.