Apr 24, 2017
The Somm's Apprentice: The Reason for Region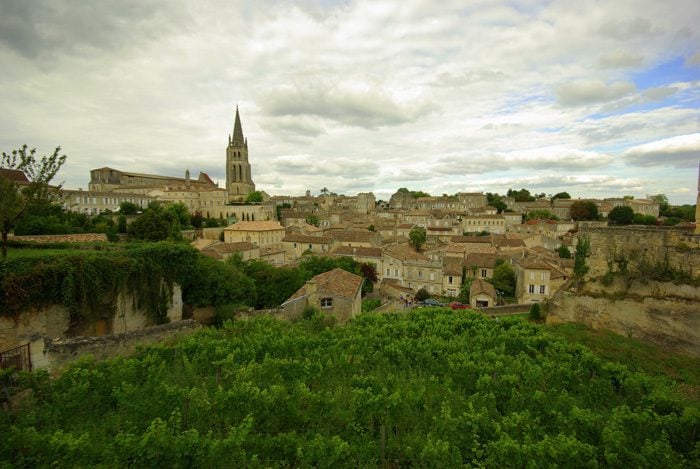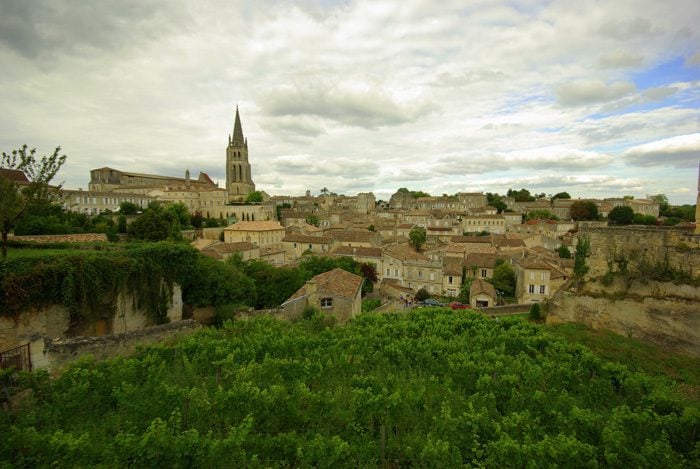 Follow along as our marketing intern, Thomas Roller, learns the ins and outs of the wine industry in this feature column, Somm's Apprentice!
The first thing I learned when I turned 21 and dipped my toes into the wonderful world of alcohol: There are a whole lot of bizarrely specific rules that certain beverages have to follow, especially in regards to their authenticity and labeling.
Rules about region are commonplace. Kentucky Bourbon, for example, has to be distilled in, well, Kentucky.
While the feeling of locality carries over to wine, its origin often cuts much deeper. Regions of wine aren't just about geography. For one thing, they're about terroir, a quality of the wine that affects taste depending on the climate, terrain, and soil that the wine grapes are grown in.
In the Old World (Europe), countries take this seriously, classifying wine by place, requiring (among other things) certain grapes be used to produce certain wines. These classifications are law, and many areas — France especially — regions become trademarks. The goal is to make the wine taste like the place (not to mention guarantee quality by dictating grape choice and growing conditions).
In the New World (US, South America, Australia), place means just that: the grapes where grown there. It's up to the winemaker or vineyard owner to pick which ones and the style in which they are made.
The idea here is that if you drink, say, a Chablis, you taste a dry Chardonnay with nuances of the cool, quiet little French valley that its grapes were grown in. Meanwhile, when enjoying a wine from Napa Valley, you have to understand the winemaker to know what to expect.
Brass tacks: If you drink from the Old World, know your regions. If you drink from the New World, know your winemakers.
Let's start with the former with these 5 key regions in France and Italy.
Burgundy (France)
Burgundy is arguably the most esteemed and exclusive wine region on the planet. The very name evokes feelings of sophistication and rusticity. It's home to several well-known villages and producers  such as Domaine de la Romanée-Conti (simply DRC) and the aforementioned Chablis. Characterized by mineral-rich limestone soils and short summers, Burgundiess are as historical as they are decadently delicious, and their complex network of sub-regions leads to an especially complex labeling system. It's a cool climate, lending itself to more delicate wines. If you are drinking a red wine from Burgundy, it's most likely an earthy Pinot Noir. If it's white, it's a beautifully balanced Chardonnay. If you dig deeper into the region, you can find Gamay and Sauvignon Blanc, too.
Bordeaux (France)
Bordeaux is far more prolific than Burgundy, producing four times as much wine as its famous cousin, featuring an 80-mile-long stretch of land that's home to more than 10,000 wine producers. Bordeaux's climate is more forgiving allowing for some of the best Cabernet Sauvignon and Merlot. It's hard to find single-grape wines here, hence the term "Bordeaux blend." The key red grapes in Bordeaux are Cab, Merlot, Cabernet Franc, Malbec, Petit Verdot, and Camenere. The dry whites from Bordeaux are blends of Semillon and Savigion Blanc with a few more lessor known grapes. Bordeaux is also home to Sauternes, a sub region and wine that is considered to be perhaps the best sweet vino there is. Pair with fois gras.
Champagne (France)
Champagne is located in the colder, wetter north end of France. It has lower average temperatures than any other French region, and so wines produced from this region tend to have a higher acidity and more tartness in the taste. Hence the need for bubbles to cut through it all. Champagnes are made from Pinot Noir, Chardonnay, and/or Pinot Meunier grapes. The soil component of Champagne's terroir is chalky and calcium-rich, adding minerality to the wines and also allowing deeper root growth from the vines. Champagne is famous, exclusive and very expensive for a reason. To produce a Champagne means more than place — vintners must follow a years-long, rigid method (methode champenoise) to properly make these wines. The term Champagne is legally controlled, which is why not just any sparkling wine can call itself "champagne." This is also why the label "California champagne" exists, to perpetuate that exclusive feeling without breaking the rules of real Champagne. So sneaky.
Piedmont (Italy)
Perhaps Italy's most esteemed wine growing area, Piedmont is home to classic regions such as Barolo. Located in the northwestern part of Italy at the foot of the Western Alps, the wines here are earthy, big, and meant to age. Some Barolos, for example, don't start drinking well until a decade in the bottle. The most widely used grapes for their reds are Nebbiolo, which are used in Barolo and Barbaresco wines; Barbera, used for wines like Barbera d'Asti; and Dolcetto. Grapes used in whites include Moscato grapes, used in the bubbly and sweet Moscato d'Asti; and Cortese grapes, used in the white wine known as Gavi.
Tuscany (Italy)
Tuscany is home to many years of storied history (as well as Hannibal Lecter's favorite wine, Chianti, if you are into random movie trivia). Tuscany is the apotheosis of wine country, characterized by gently rolling hills and warm climates that cater well to its chief grape, Sangiovese. This native grape is used in almost all of Tuscany's red wines, including Chianti (a mix of two red grapes and two white grapes). In more modern times, French grapes such as Cabernet Sauvignon and Merlot have been thrown into the mix with the advent of the Super Tuscan, Italy's answer to the fruit-forward, American palate.
Our amazing marketing intern, Thomas Roller, is an adept advertising student and a talented writer, which is good for us. There's just one problem: he doesn't know anything about wine. In this new column, Thomas chronicles his journey learning about the ins and outs of our favorite beverage.