Jan 20, 2017
Six tips for designing your modern wine cellar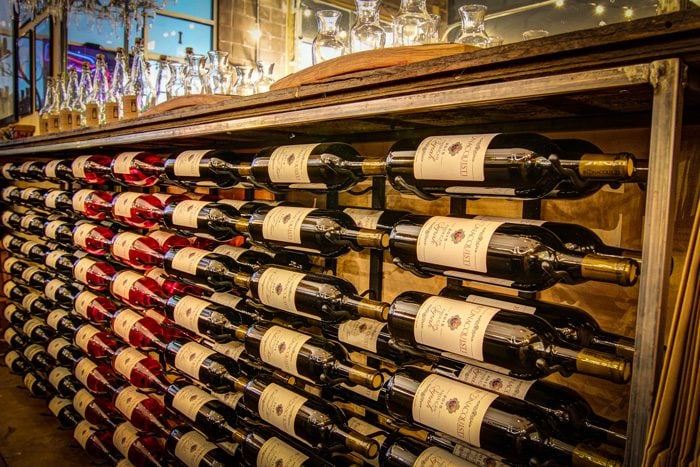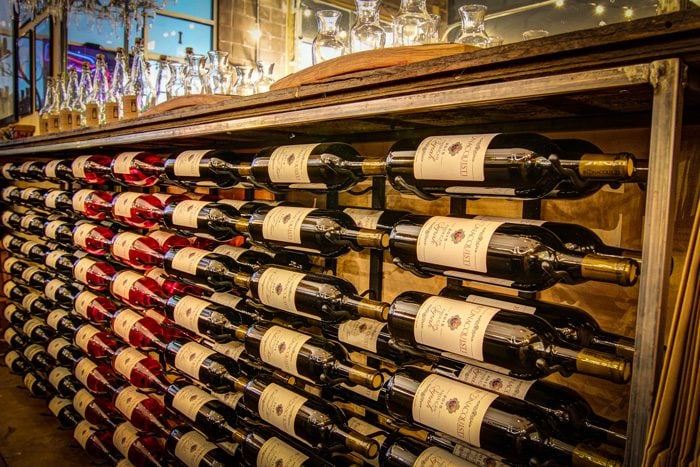 A wine cellar is an elegant space that starts conversations, acts as a fulcrum around which social gatherings orbit, and adds a sense of luxury to your living space. In recent years, these rooms have become increasingly popular in the home, adding a dimension for entertaining and storing years' worth of wine memories.
Don't you think it's time to consider one for yourself?
Installing wine storage (a room, cellar, closet, or wall) might seem a daunting task, but it's more manageable than you might realize. Here are a few tips to guide your hand and pique your interest in building your own personal wine storage room.
Read up, then get it touch.
1. Purpose
Your wine cellar can be a display piece, designed purely to show off some cool bottles. It can also be long-term storage for rare or expensive vintages, or a combination of the two. The function that you want your wine storage to serve will determine your needs as far as location and more.
If you want your wine cellar to be a showpiece, it's a matter of finding a suitably showy location, whether that's a room or a wall in an entertaining area of your home. If storage is your only goal, then you'd be best served finding a cool, humid place somewhere out of the way, like a basement room.
If you want something that will provide reliable long-term storage while still showing off your array of fancy wines, then you need to consider optimal placement for your collection, as well as figure out all the assets you'll need to store delicate vintages in such a way that will allow them to age properly.
2. Passive or conditioned?
Wine cellars can be split into two different types: passive or conditioned cellars. A passive wine cellar uses the ambient conditions while a conditioned cellar relies on technology.
Passive works for short-term storage or in areas like subterranean rooms that have natural humidity and constant temps. Careful consideration should be given as to where to place a passive display. Avoid rooms with temperature fluctuations and keep away from direct sunlight and sources of extra heat like an appliance. This type of storage unit is easier to install and comes with a lower price point.
Conditioned displays rely on systems similar to your AC unit. You'll need to spec out a system that matches the room's needs. The goal is to get the temps in the low 60s and the humidity around 70%. Key elements to consider include the room's insulation as well as access to the outside or utility rooms to dissipate the heat created by the cooling unit. You'll want a conditioned display if you're collecting vintage Bordeaux or want to be able to store wines long term. This type of storage project may require a specialist like an HVAC professional, extra planning, and comes with an increased budget.
3. Location and scale
You've already decided that your display is for show or storage (or both), and whether you need to add a cooling unit. Now it's time to finalize the location and scale of the project. Remember, it's not just a wine cellar anymore. Your display can fit on any floor in the home. Just be sure it's in a cool place away from direct sunlight or be prepared to compensate by adding cooling, tempered glass, and other components to help.
Be sure to consider the size. Are you trying to fit 100 bottles, or 1,000? And do you need room to grow? Closets work great for smaller collections but you'll need more space for expansive rooms.
4. What's your style?
Style is everything. Right?
Wine rooms can be modern, traditional, or transitional. Your selection here will dictate the materials you choose.
Modern cellars will lean on glass, metal, and concrete style materials. Traditional will focus on woods and rustic components. Transitional might take a little of each.
Lighting can play into the design as well — just be sure to pick LEDs, as they give off much less heat.
5. Design elements
The next step of style comes with the finishing touches. Design elements can add the extra pop of personalization. For example, you could add furniture to your wine room, such as some chairs and tasting tables, adding a level of interactivity. Are you a connoisseur of art as well as wine? Consider adding a few of your favorite pieces to your cellar for a sense of additional refinement and class. You could also consolidate your wine room as your headquarters for all things alcohol, and add in a wet bar and a beer fridge, or even your own draft taps. If you're a cigar enthusiast, you can include a humidor in your wine room.
The most important thing about your wine cellar is that it's yours, a domain that you have complete control over. With a little creative flair, you can mold it to something truly individual and one-of-a-kind.
6. Budget
Perhaps this should be the first step. Because before you start demoing the space, you'll want to ensure you have a reasonable budget understanding. There are simple formulas to gauge the overall budget (see below). Once you find your comfortable space, you can proceed with all the steps outlined above.
Are you ready?