Nov 15, 2017
Sideways and Structured: 2014 Fidelitas Wines "Ciel du Cheval" Cabernet Sauvignon (Red Mountain, Wa)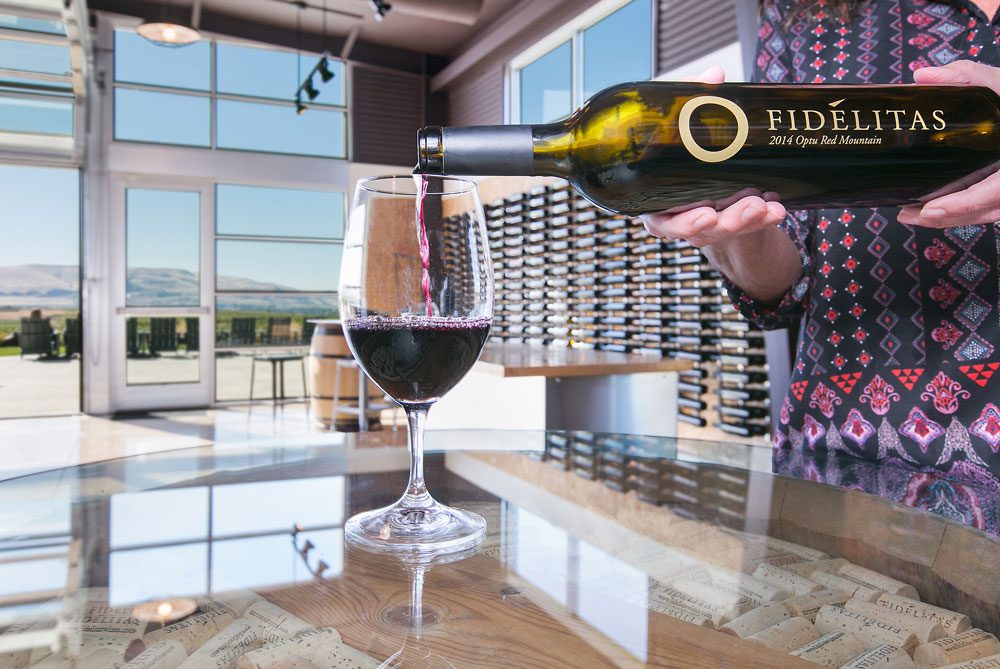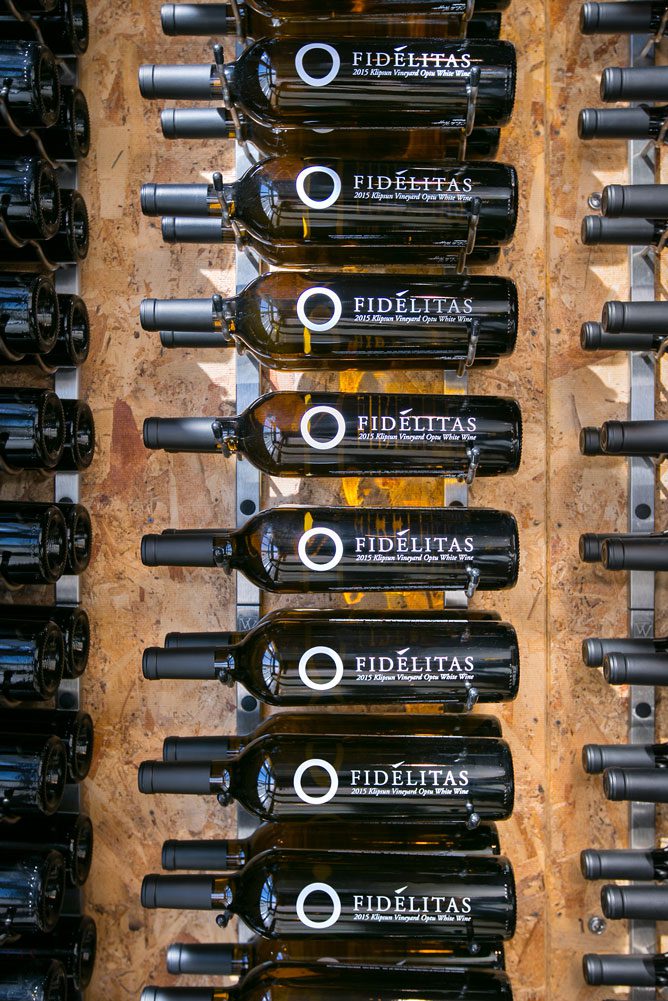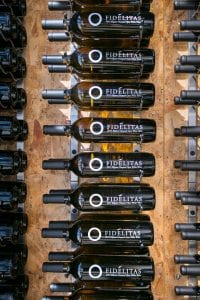 We first fell for the Fidelitas Wines labels when some friends shared photos during a trip to its Woodinville (just outside of Seattle) tasting room. The urban/chic tasting bar for this eastern Washington vineyard and winery featured near floor-to-ceiling wine walls showing off elegant, etched bottle labels.
As an added bonus, we noticed the lettering was written sideways and vertical, making the winery name legible when sitting on the label-forward wine racking. It's as if the bottles were designed specifically for our racking.
Turns out, they were.
"You'll notice that our bottles are designed to be showcased on their side with the racks. In this case, it was the racks that drove the design of the bottle," says Jess Zander, Fidelitas general manager.
Picking by Label: We pick a wine bottle based on its label — then decide if it tastes like it looks.
We loved hearing that (naturally), and the sexy bottle style coupled with Jess' comments made us want to hunt down one to enjoy. Expectations were high when the 2014 Fidelitas Wines "Ciel du Cheval" Cabernet Sauvignon arrived. For one, etched bottle labels are chic, stylish, and usually more expensive to create. That much effort into the packaging often leads to a beautifully refined wine.
Plus, sideways lettering suggests the winemaker wants his or her wine cellared for a few years.
Upon digging further, it became apparent that Fidelitas cares as much about the farming as it does production and packaging. Most of its wines are single-variety, single-vineyard offerings. In this case, it's a 100% Cab from Ciel du Cheval, one of Washington's more famous vineyards.
Wines so focused on a vineyard and/or grape don't guarantee any level of quality, but that level of thinking shows pride in the agricultural side of the process.
These are all good things if you ask us.
Did it live up to expectations?
This Cab opened with a strong aroma of blackberries and strawberries with subtle notes of leather. In the mouth, the tannins and acids provide a rigid structure with the fruit patiently waiting to come out. Big, elegant, and rewarding for someone with a little patience (either in cellaring or decanting). It improved by the hour as it opened up — and the final glass poured on Day 3 might have been the best of the bottle. So yes.
Aging Potential:
Built like a Bordeaux with the fruit of the West Coast, this one will be great in the cellar for another 8-10 years. Get a case, store it on the wall in your cellar, and open a bottle or two a year starting in 2020. $65 (not yet released to the public)
Why did you pick this wine?
"Because they designed the bottle to show off in our racks. How cool is that?" — Jacob Harkins, marketing director