Nov 30, 2020
Allen Palmer of Hollen Industries Answers All of our Retail Wine Rack Questions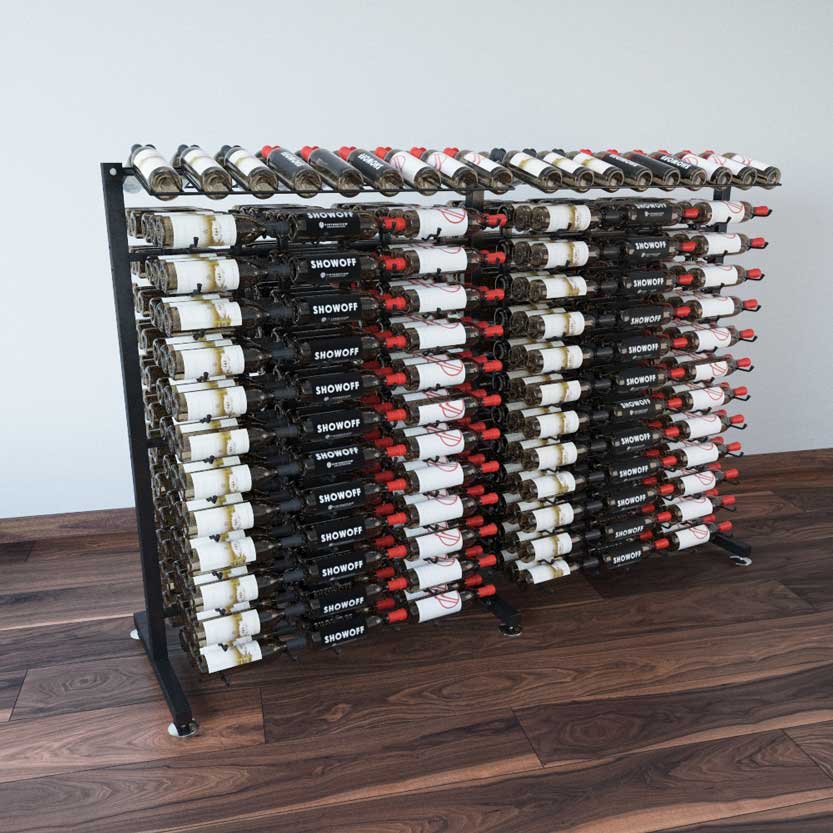 There's been a movement towards boutique wine shops trying to differentiate themselves through design and interaction. Allen Palmer is the President of Hollen Industries, in Alberta, which is a premier one stop shop to find tailored supply and design solutions for retail shops and more.
After 12 years working in the procurement industry, he decided to start his own business. As luck would have it, one week before the pandemic hit. Luckily, with his insights and know how he's been doing really well.
We chose to speak with Palmer because he really believes in putting in quality products like VintageView into his client's stores. He gets that going the cheap way isn't always the best for his clients. It's just a win, win working with VintageView. It's a simple product to work with that is easily customizable.
VintageView: Describe the process when a retail liquor shop comes to you and wants you to help them outfit their store.
Allen Palmer: People come to me and ask me to design their store, then we start the discussion as to how we are going to start distinguishing some of the stores. A lot of these stores aren't chains, so they don't have the branding to go with them. Others are looking for something different that stands out. Very simple, after I design it I send the information down to VintageView, get it quoted through, and the job becomes mine to sell my clients on the idea and make sure that they feel like they're in a comfortable position.
VintageView: What separates you from the competitors?
Allen Palmer: I position Hollen Industries as being a full procurement and supply company. We are more than just shelving, we are more than just design and we can work commercial, we can work residential, so we're very, very unique in that way. We're here to work with our customers and for our customers. Which is the biggest difference between us and others. Anyone can come to us and know that we're going to find them the best products, the best pricing, and do what's best for them. We don't sell to people, we provide for people.
VintageView: It's common for liquor retailers to go the easy, cheaper route with shelving rather than upgrade to racking like ours at VintageView. Why do you choose to use premium VintageView products in the liquor stores you outfit?
Allen Palmer: There's a bit of a change in the industry with it, there's a couple of little pieces of the puzzle. There are your chain stores and then there are your independent stores. Independents, are the ones you really need to pay most attention to because they are the ones that are going to smaller and lighter footprints in their liquor stores because their rent is going up. They're also reducing the number of SKUs that they're carrying, and they're trying to move into selling higher end wine so they can find a better profit in it.
When you put those things together, you're not really trying to sell a higher end product, you're trying to sell an atmosphere and build a wine area inside of their stores so it becomes more of a noticeable area. In the liquor industry you need to be able to be unique because you're not going to be everything to everybody. You need to go with a higher end, smaller footprint, and try to meet the local needs.
VintageView: What type of feedback do you get from your clients about VintageView products?
Allen Palmer: There are a lot of people that want to use VintageView racking, with a higher price point some aren't able to outfit a whole store with them in the beginning, so we instead create a smaller wine feature area, put them in high end coolers, etc. Once these stores see that they're getting a return on their investment from the wine racks, they begin to expand with your racking throughout the store.
VintageView: What are you drinking at home?
Allen Palmer: My wife and I are strictly Riesling people. We just love it.
Hollen Industries is a company that impresses people with customer service, wine rack selection, and beautiful results for shop interiors. Interested in what VintageView wine racks and Hollen Industries can do for your shop? Let's work together!