Jan 4, 2017
Red Steakhouse: Modern Wine Cellar and Cuisine in South Beach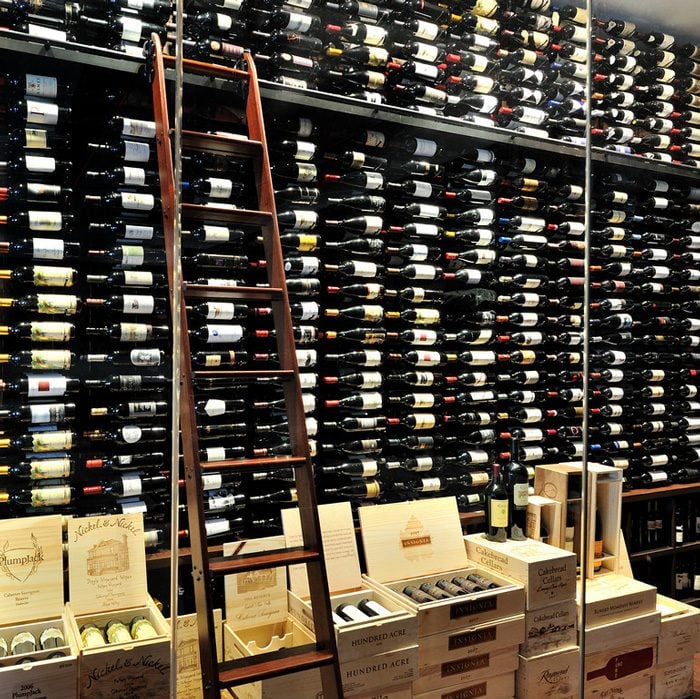 There are a bevy of impressive things regarding Red, The Steakhouse in South Beach.
It takes the stuffy steakhouse and adds a contemporary twist in both menu and restaurant design
The wine room is a focal point, tempting guests with a well-curated New World wine list
The food is insane
These are just some of the reasons this restaurant wins awards every year for its sexy decor and crazy good menu. As we are wine cellar people, we'll focus on the storage. Obviously.
The glass enclosed, climate-controlled wine room showcases just how well a label-forward wine system can design into a restaurant space. Visible from just about every table, the 1,500 bottles it holds are a key part of the guest experience.
The display uses Wall Series steel racks in maximum capacity configuration (3-bottles deep), in Satin Black finish. These racks sit above custom wood bins for bulk storage, and a stylish ladder provides access to the bottles higher on the wall.
Put us at a table in front of the wine room, and we'll be ready to order the restaurant's ultimate pairing:
The Certified Angus Beef Prime Tomahawk steak with a bottle of Heitz Cellar Napa Valley Cabernet.
Let's eat.
Wine Racking Details:
14 Columns of Wall Series wine racking

28 3-Foot Wall Series Segments
14 3-Foot Wall Series segments custom cut (8-bottles tall)

Three-bottle depth configuration
Satin Black finish
Estimated Racking Cost: $3,700
Other Details:
Glass enclosed wine room
Custom wood cabinets below
Need help creating a commercial or residential wine room? We have you covered.