Aug 20, 2019
Q&A with Tim White of Tim White Remodeling Services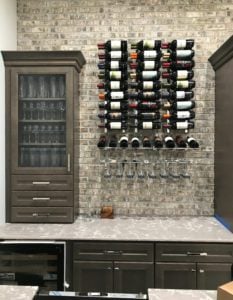 by Stacy Moya (@stacymoya)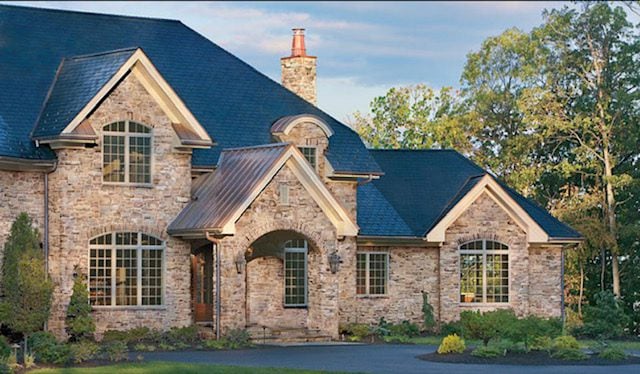 Major remodeling projects are a careful dance of logistics and good design. Something that keeps many a homeowner awake at night.
That's why reputable companies such as Tim White Remodeling Services Inc. are in such high demand. This Long Island-based contractor has been serving Nassau and Suffolk counties for more than 20 years focusing on high-end remodels. So it's no surprise that owner Tim White has seen a recent uptick in building beautiful wine cellars into his many residential projects.
We caught up with Tim recently to discuss his newfound love of wine cellar design, the remodeling business in general, what he's drinking, and the true New York baseball team (shots, fired).
Stacy Moya: Tell me a little about yourself and how you got into the
remodeling business?
Tim White: I've been married to my beautiful wife, Rochelle, for 23 years, and we have four children, Timothy (24), Christina (21), Jessica and Jennifer (18). I started working in the home improvement business when I was 15 years old. I started sub-contracting for larger companies from age 18 to 23, and then opened my own company in 1994, and I have never looked back.
SM: What are you currently working on?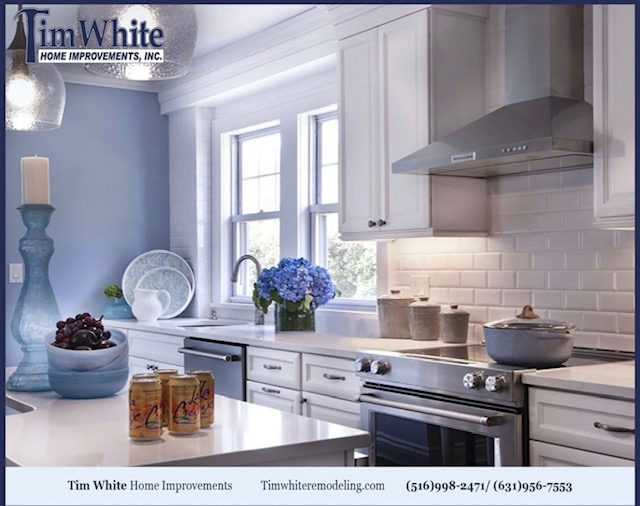 TW: We are always on several projects. We do a lot of kitchens, bathrooms, extensions, and second-story dormers. (A dormer is a window that projects vertically from a sloping roof.)
SM: Who are some of your clients?
TW: We do work for every one, but if I had to narrow it down, our average client is between 30-45 years old with an average income of $150,000 per year.
SM: What are the current general design trends that you are seeing?
TW: Open concepts! Most of our clients want open areas, kitchens, living
rooms, dining rooms. We are also doing a lot of gray and blue kitchens.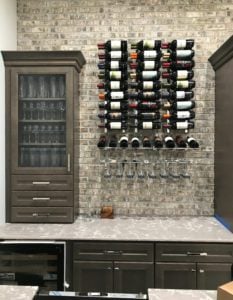 SM: How do you feel about working with VintageView on cellar designs?
TW: We are excited and love their products. We want to work on coordinating their wine racks in our kitchens on ends of cabinets.
SM: What are customers saying when they see VintageView in your showroom?
TW: They like the look of the metal and to have the labels showing, which I think is important.
SM: Why did you choose metal wine racking for your showroom and why do you think it's so cool?
TW: I love the clean lines and sleek look of their racking system. The installation is very simple and the overall product is very affordable.
SM: What do you enjoy most about wine cellar projects?
TW: I am an avid wine drinker and collector. I also enjoy showing and discussing my passion for wine with potential clients. I think that once they feel my excitement, they realize its not just about the sale but about the wine itself.
SM: What do you see in the future of wine cellars?
TW: I think there will be more and more smaller wine cellar in homes. When I say smaller, I mean 50- to 100-bottle racking systems that can fit anywhere and at an affordable price point.
SM: What do you enjoy doing when not working?
TW: I enjoy playing golf with my wife. We travel all over to play at different courses. And, of course, my favorite thing is to sit down and have a glass of Far Niente Cabernet.
SM: Last but not least, Yankees or Mets?
TW: Well, as far as I am concerned there is only one team in NY, and that is the Yankees. I grew up in the Bronx minutes from Yankee Stadium.
Stacy Moya is a South Florida based food, drink, and travel writer and photographer for a variety of online publications like Eater.com and Huffington Post.