Jul 27, 2022
Our New View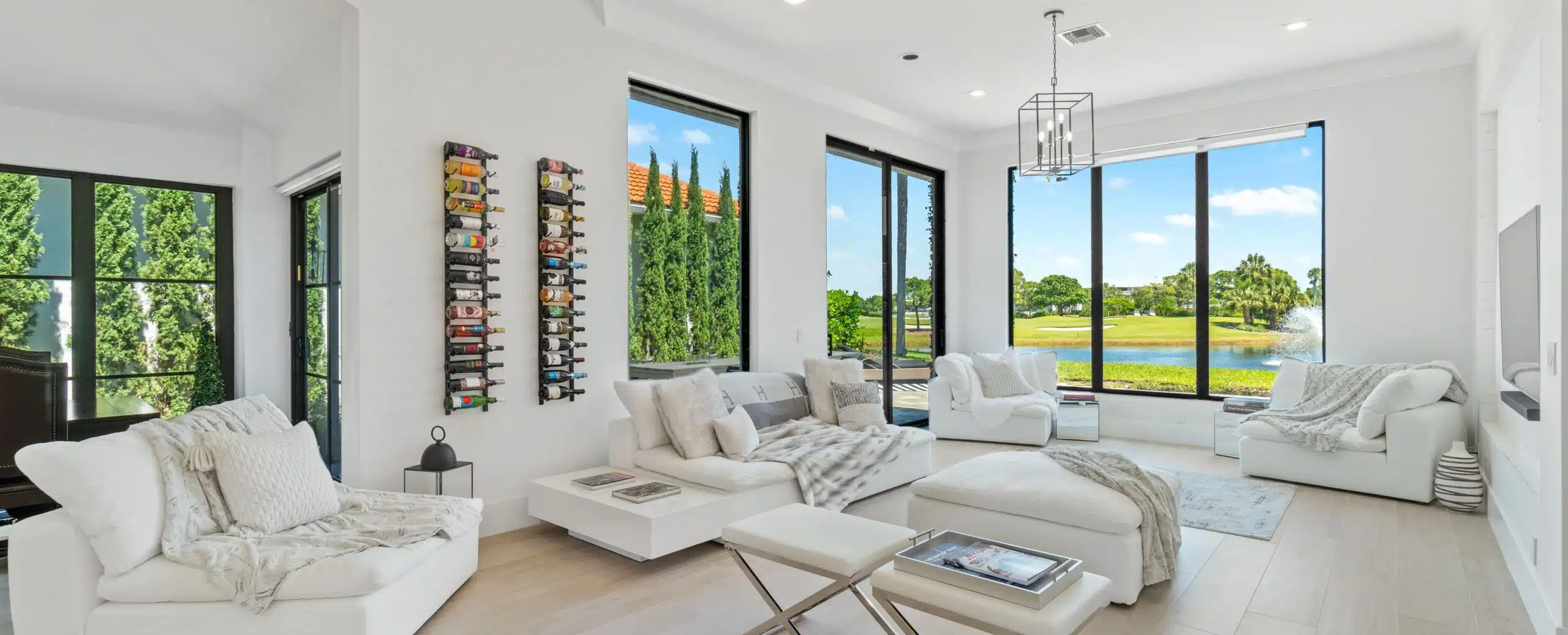 When your website doesn't quite match up to the beauty of the products you design, it's time for an upgrade. Introducing the new VintageView.com experience.
Remarkable, right!?!?
Our goal was to make it easier for you to find what you're looking for, be it a product, spec sheet, installation guide, or inspiration resource. Plus, we've added several new sections to guide the next wine cellar project...
Case Studies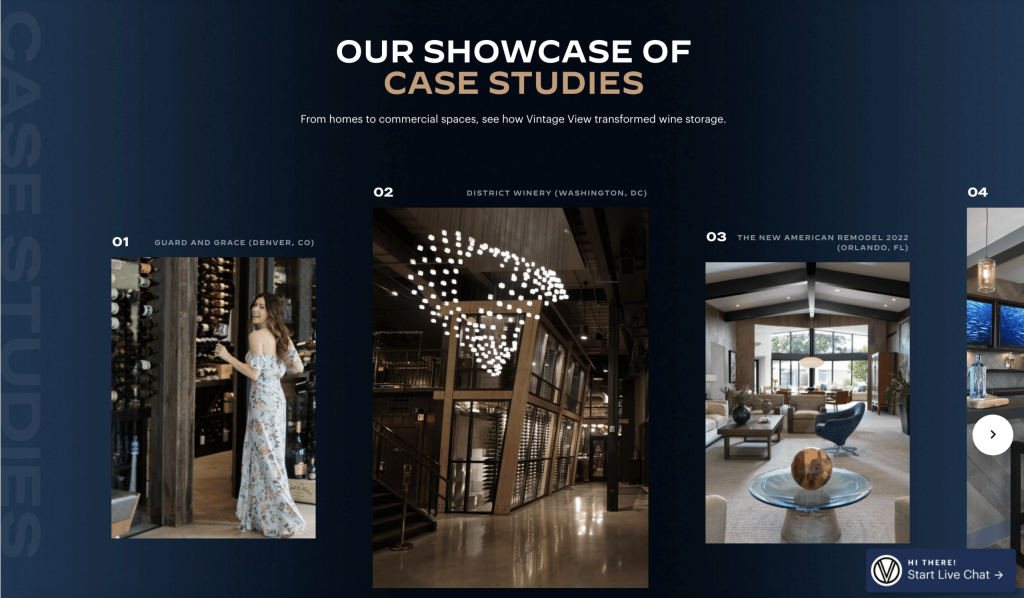 We've fully upgraded and thoughtfully curated our Case Study selection. You can now browse through numerous nation-wide projects to see the complete breakdown of how several designs came to fruition.
Inspiration Galleries with...
A stunning wine room photo is great to start understanding what is possible with our innovative wine racking systems. Now, we provide clickable highlights to show off what products are featured in the image that catches your eye.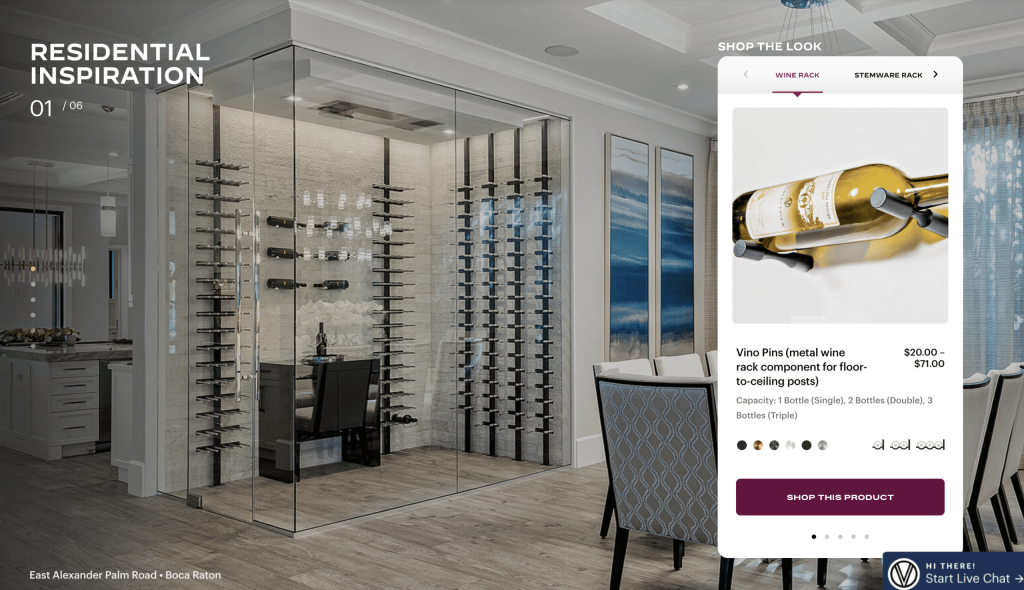 Product Knowledge Resources
With our new upgrade, it's easier than ever to find the installation resource you need to guide your next project whether you are on a product page or searching the full database. This includes easy-to-find notations of which products come with interactive BILT instructions for your mobile device.
We also offer extensive Product Knowledge Resources including but not limited to online courses, Wine Cellar 101 Seminars, and our yearly Catalog.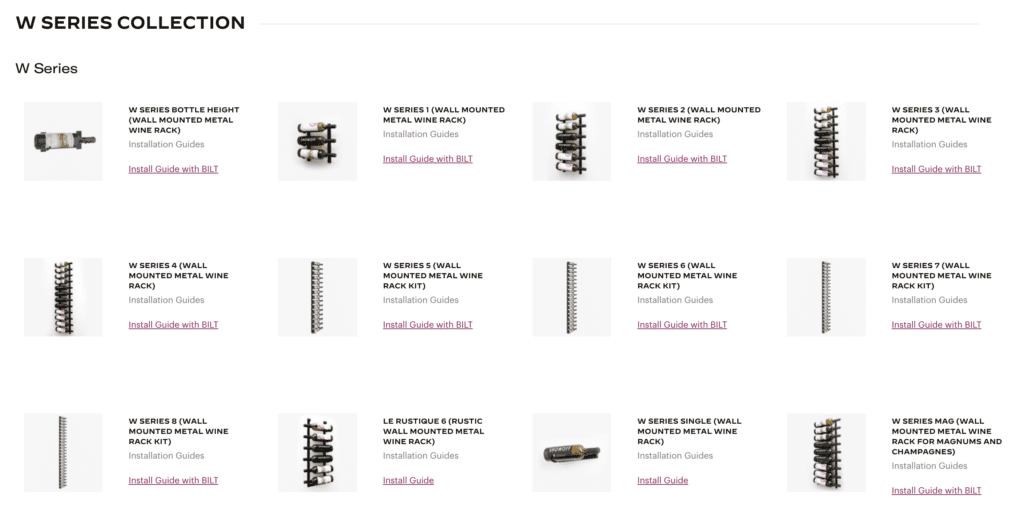 Design Services
Once you have a good idea of the layout, we can enhance the experience with complimentary 2D renderings or our enhanced photo-like 3D renderings that will bring life to the room — and allow for customization such as floor and wall treatments.