Feb 27, 2020
Modern Wine Cellars of Instagram – February Edition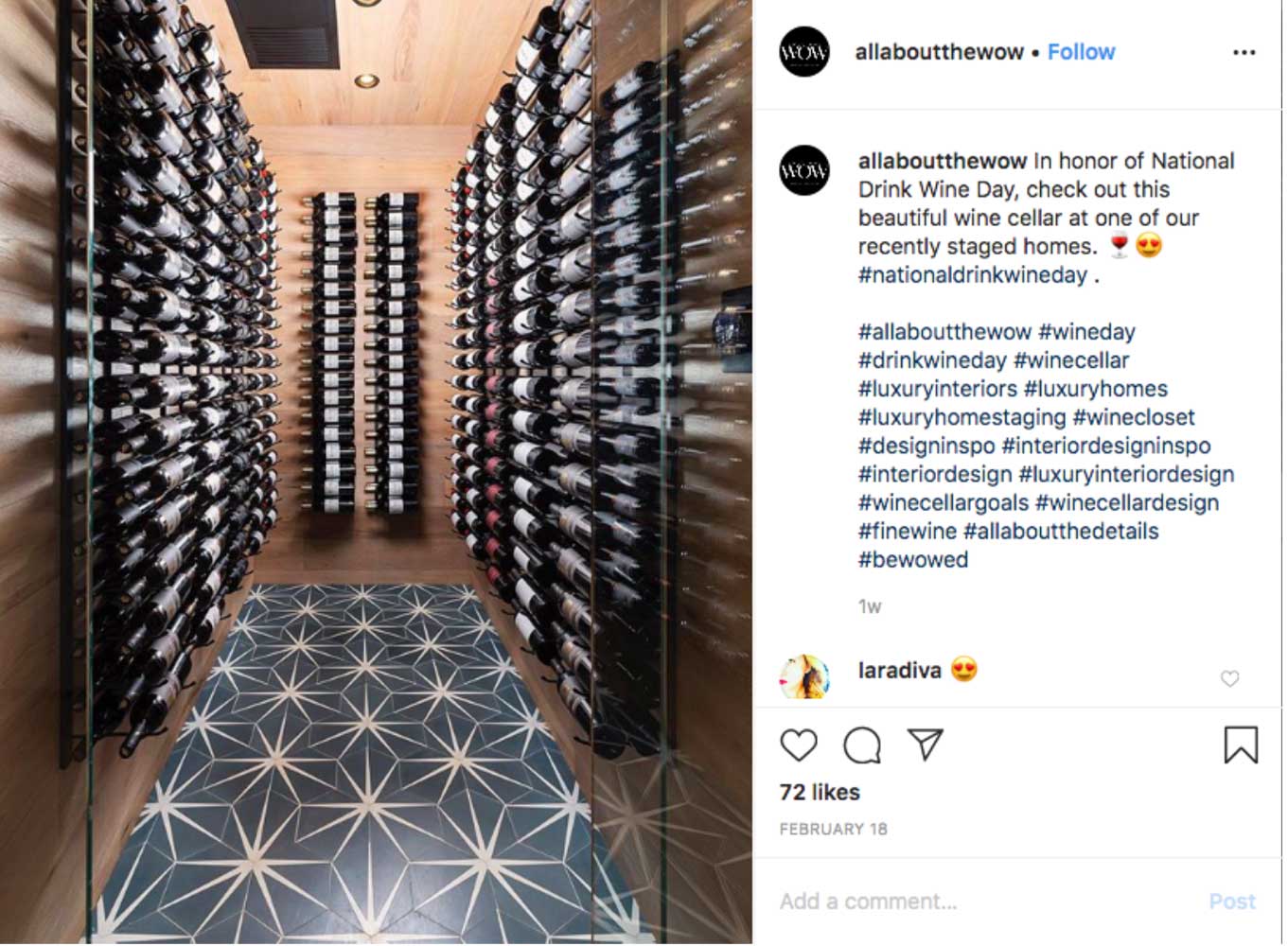 Our innovative products are designed to integrate into custom wine cellar designs in both commercial and residential rooms. Read on to view some AMAZING examples of our wine racks out in the wild. Are you ready to be inspired?
Bright Stone
The use of light and stacked stone makes this underground cellar feel light and airy. The Vino Series peg system allows the label forward bottles to take center stage.
Wine Storage Details:
Tags:@hamiltongraydesign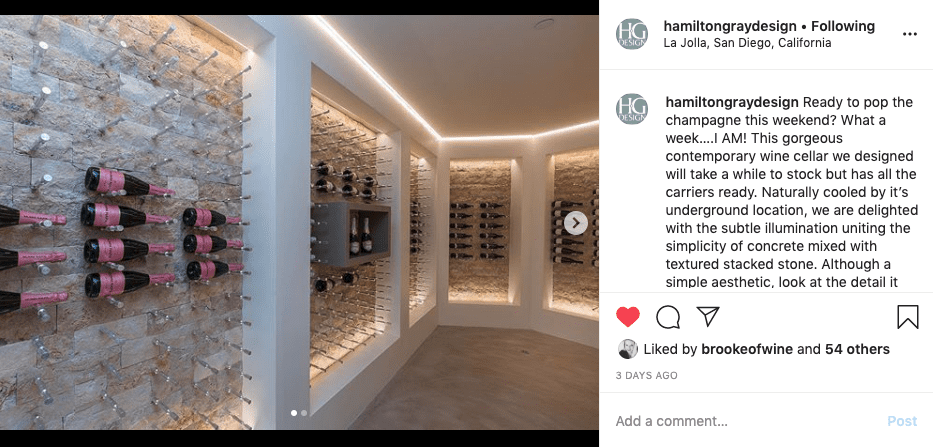 Modern Tudor
Great design is all about lighting and creating a mood. This elegant floor to ceiling wine wall produces a unique and stylish divide between the dining room and kitchen.
Wine Storage Details:
Tags @MyModernTudor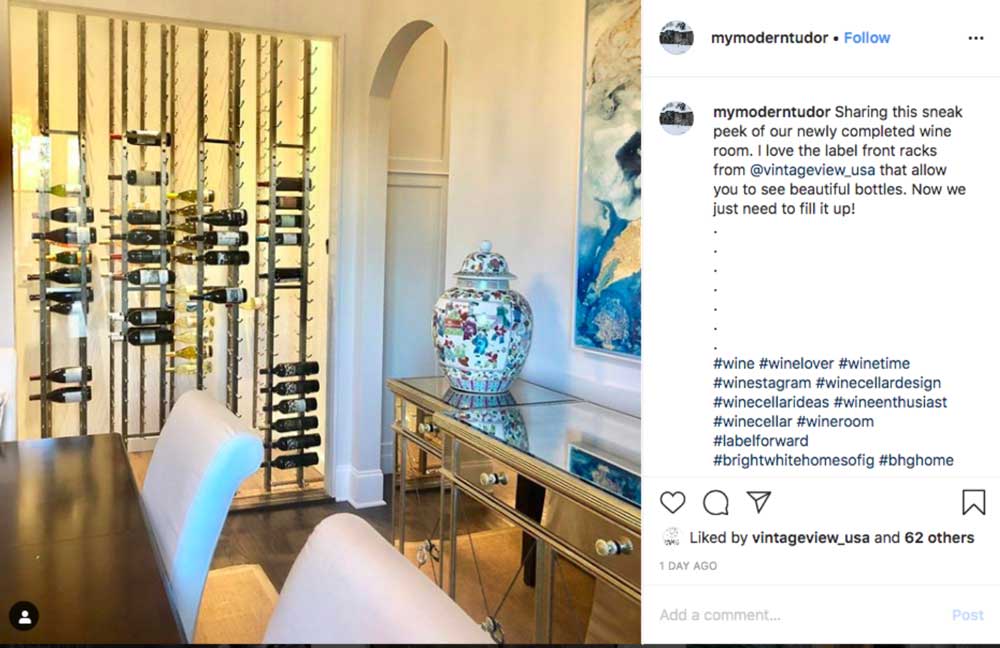 Custom Millwork
We are obsessed with the extra spacing between the bottles against this black wall. The bottles appear to float; although we know the Vino Series peg system can mount directly into drywall, creating this cool effect.
Wine Storage Details:
Tags: @ardeninteriors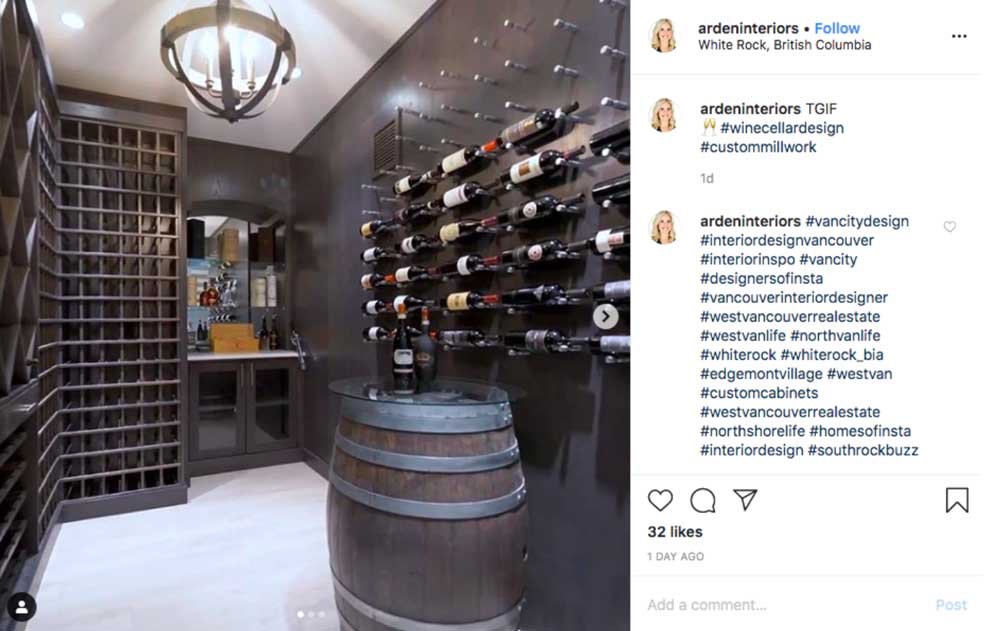 Black and Gold
Black and gold evoke sophistication. This sleek design tucks the bottles away in a gorgeous custom wine cabinet. The W Series is the perfect minimalist complement to the cabinet, which will soon fill up with a collection of wine.
Wine Storage Details:
Tags: @lancastercustoms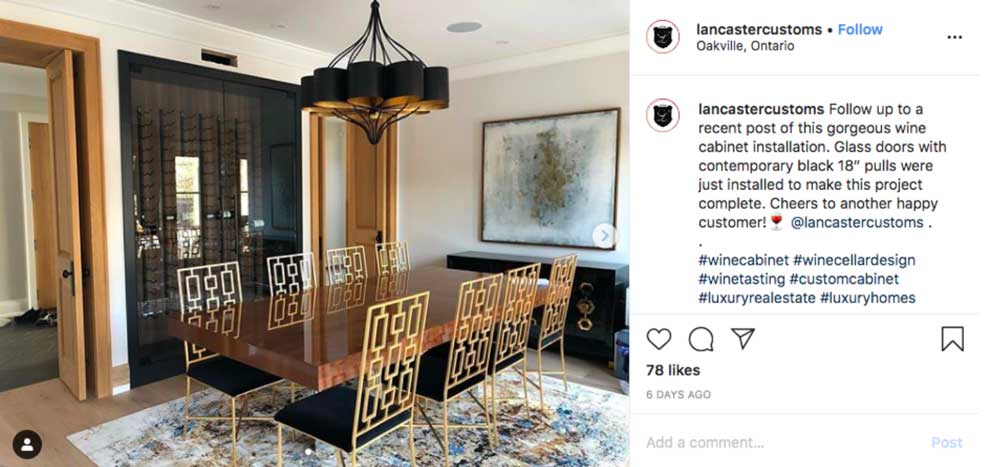 Wow Factor
We love seeing small spaces with a wow factor, like this floor. We admire the amount of W Series wine racks that maximize the cellar space without compromising on style.
Wine Storage Details:
Tags: @allaboutthewow