Mar 1, 2023
March Moodboard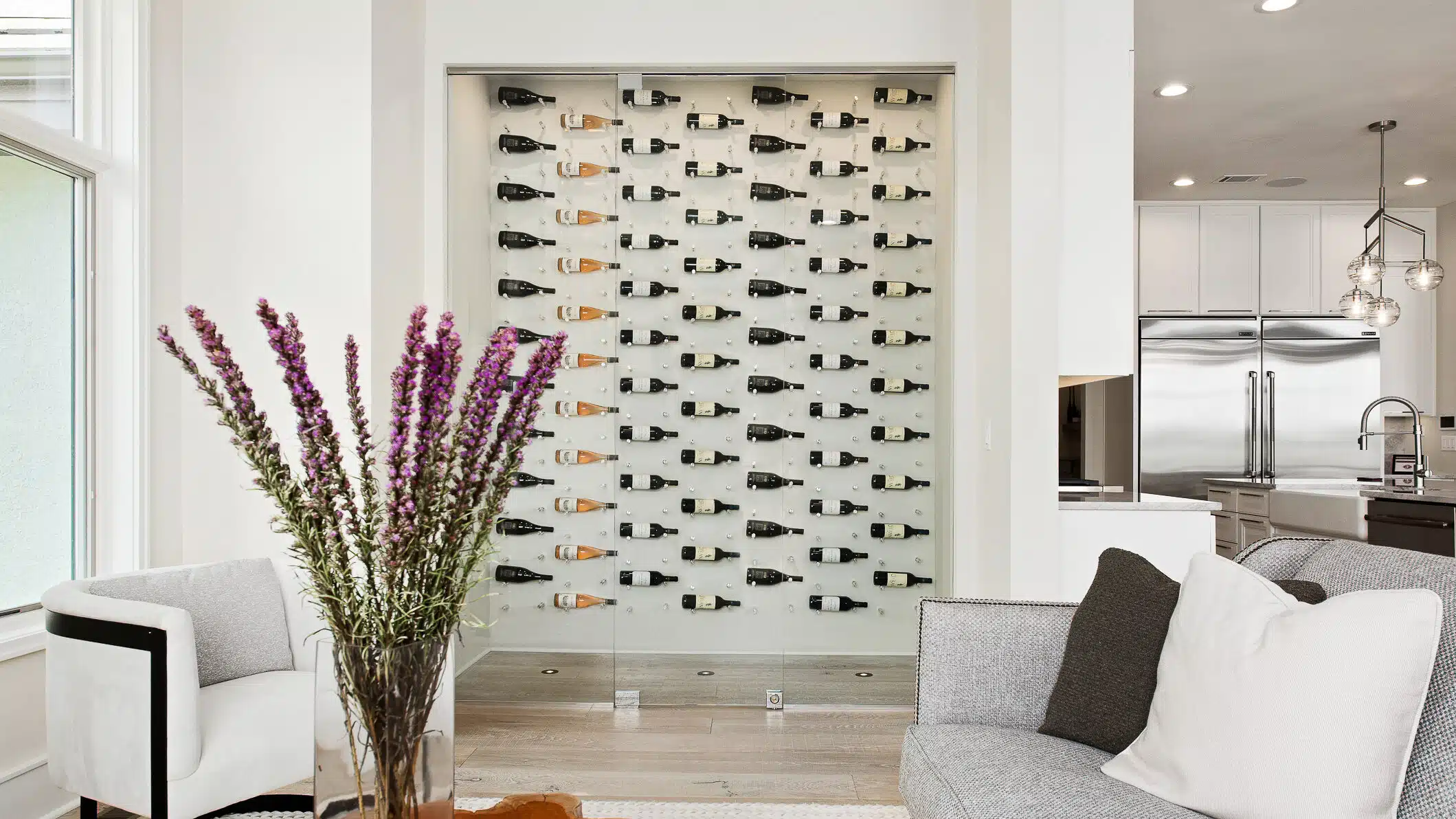 In this month's moodboard blog post, we draw inspiration from the season of renewal and growth - spring. As the weather begins to warm up and the world comes back to life, we look to three key elements to inspire our home decor: Gunmetal Finishes, Floral Accents, and Space-Conscious Wine Displays. The themes evoke a sense of renewal and growth, making them the perfect inspiration for welcoming the new season into your home. Whether you're looking to update your home decor or simply add a few new elements, these trends are sure to provide inspiration and elevate your living space.
Gunmetal
Gunmetal finishes have become increasingly popular in the world of interior design due to their versatility and ability to add an elegant touch to any space. This finish is typically created by using a combination of black and silver, resulting in a dark metallic hue that exudes a sense of sophistication and refinement. Gunmetal finishes can be incorporated into a variety of design elements, from light fixtures to kitchen appliances, and Gunmetal has even found its way into the wine cellar.
All of our collections come in a Gunmetal finish. Our W Series Gunmetal racks are part of our 'Luxe' offerings, which means that they feature a range of premium features that are designed to elevate their overall aesthetic. These racks come complete with matching metal cap covers and machine-rounded tips, giving them a polished and cohesive look that's perfect for a modern and stylish home.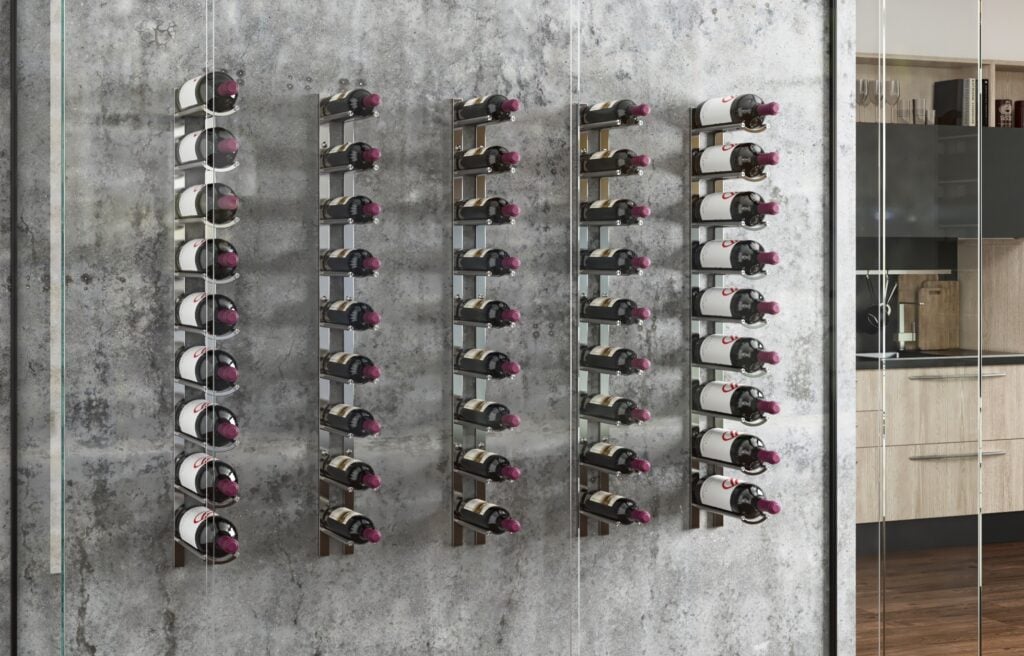 Space Conscious Designs
As we transition into spring, it's also the perfect time to start entertaining and enjoying time with loved ones. However, not all of us have the luxury of a spacious home with plenty of room for entertaining. That's where space-conscious wine displays come in. Many of our wine racks can be customized to fit any space and can be an asset to a range of storage options, from built-in features to wet bar accoutrement.
By creating a space-conscious wine display, you can keep your favorite wines easily accessible while also adding a touch of sophistication to your living space. Check out a few of these examples below.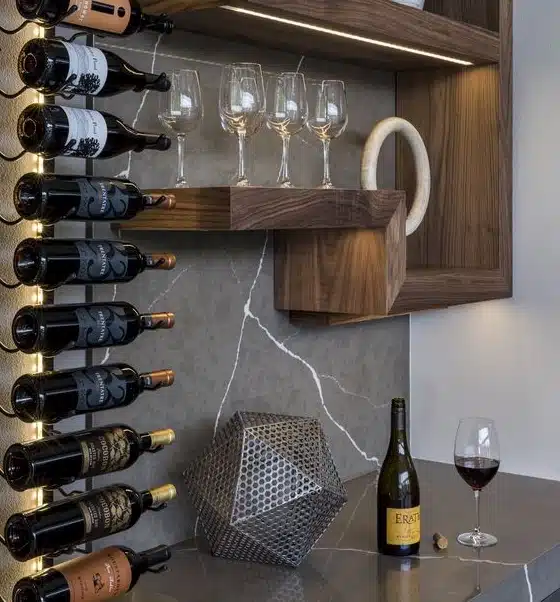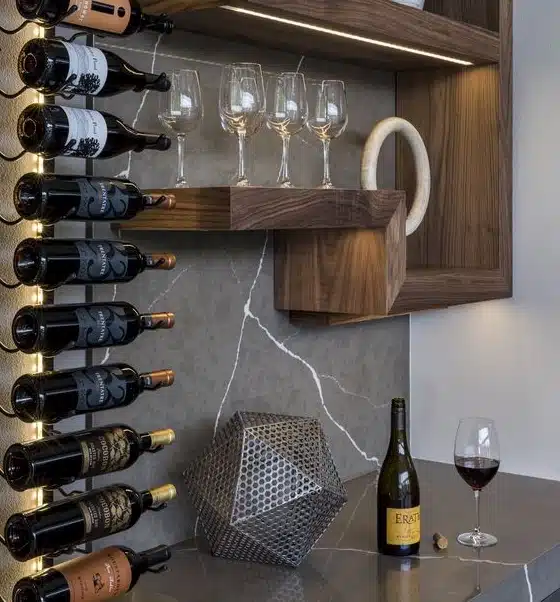 In Bloom
Floral accents add a touch of softness and femininity to any space. Whether you opt for real or artificial flowers, they can be used in a variety of ways, such as in vases or as part of a larger floral arrangement. By incorporating floral accents into your decor, you can create a warm and inviting space that is both stylish and comfortable.
Though floral accents may not live permanently within the cellar, they sure look fantastic.