Dec 12, 2017
Last Minute Christmas Gift Ideas for the Wine Lover on Your List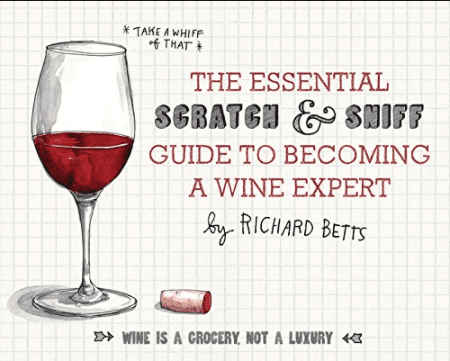 Christmas is less than two weeks away. Before you step up to the ledge, we have you covered with 4 perfect gifts for any wine lover on your list. And yes, you can get them to your home before the big day.
The Essential Scratch and Sniff Guide to Becoming a Wine Expert: Take a Whiff of That by Richard Betts
Written by our neighbor in Boulder, Richard Betts, this fun take on teaching wine keeps with Betts' mission to make good wine accessible. A must have for any wine lover in your life.
"Richard Betts is one of fewer than two hundred master sommeliers in the world, but he's no wine snob and he hates wine-speak. In the first book of its kind, he helps readers scratch and sniff their way to expertise by introducing the basic components of wine—the fruits, the wood, the earth—enabling anyone to discover the difference between a Syrah and a Sangiovese and get the glass they love every time. Humorously illustrated, with 16 scents, this irresistible gift puts the fun back in wine fundamentals."
Grain + Rod: Traditional Wine Cellar metal/wood wine wall kit (30 bottles)
We live in a label-forward wine rack world, yet there is still plenty of style left in the traditional cork-out method of storing wine. This chic take on the old-fashioned way to hold wine will be a statement in any room in the home. Plus, it's so easy to install. Perfect for a friend who is a novice DIYer.
GaryVee's Monthly Wine Club
Possibly the best wine club on the world wide web today, this curated subscription sends one to four bottles to the doorstep of your new best friend. Shipments are tasty — and often worth $100 or more. Great wine at insane pricing, and shipping is included in the cost. Can't beat that. You might want to join yourself, too.
Coravin Model 2 Elite Pro
($400 via IWA Wine Accessories)
For the wine drinker who loves to open great wines, and doesn't want to feel pressured to finish them. This handy device extracts wine through the cork allowing less oxygen in and uses Argon to preserve the wine after the seal has been broken. This can preserve wine for weeks, if not longer.