Jun 2, 2022
June Moodboard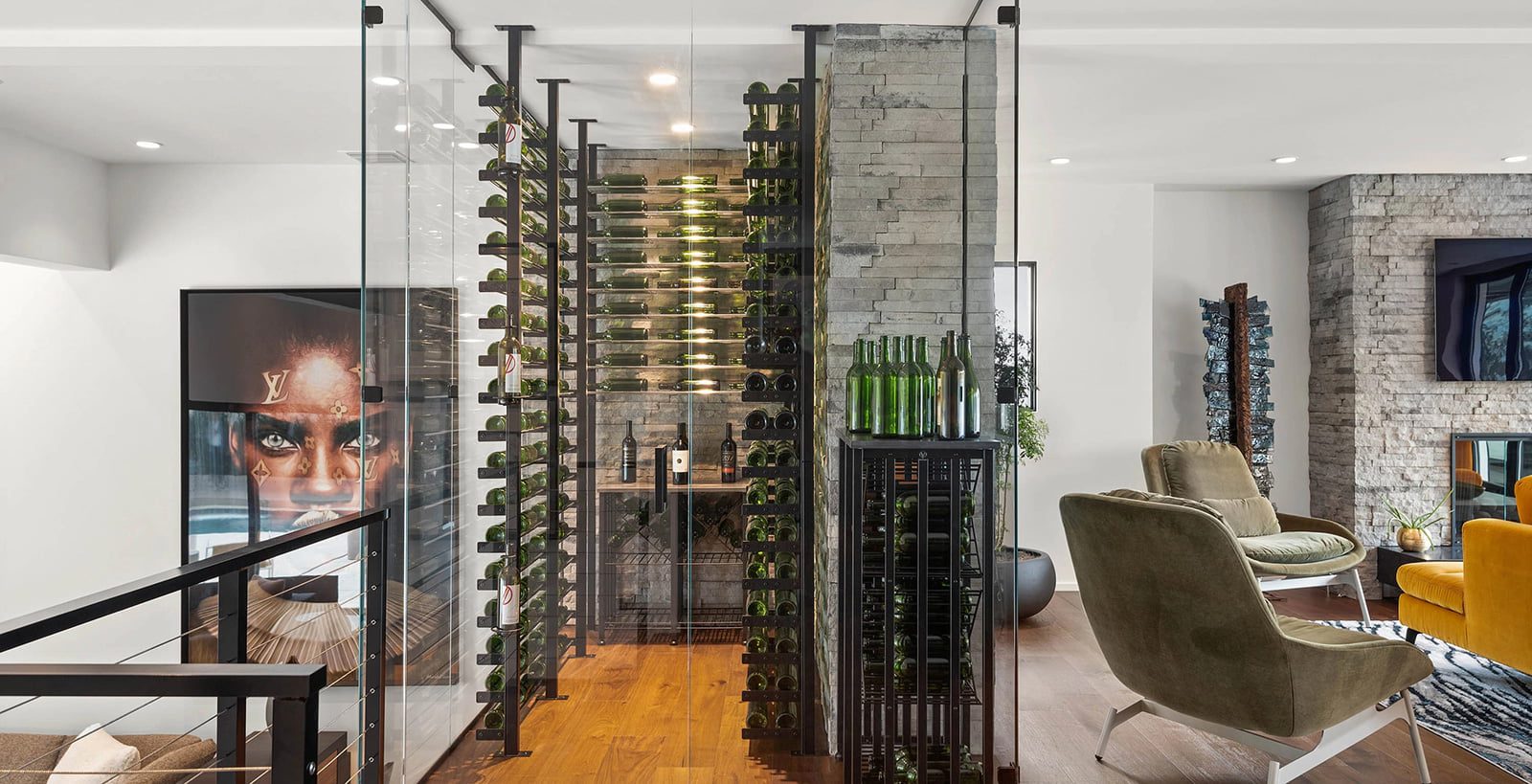 Wine Cellar Design Trends for 2022
Even though the start of June means chilled wine and summer barbecues, we never stop thinking about long-term wine storage. As you're drinking those summertime sippers, it's a great time to start envisioning your dream wine storage project.
Here's where to start.
Golden (Bronze) Hour
Golden Hour is the magical part of the day right before sunset, when the sunlight is rich and the shadows are long. We emulate this feeling with our Golden Bronze finish. This trendy, yet timeless finish is a favorite among our top designers (see example above by Canadian powerhouse, Iman Lalji). Lalji's use of the Golden Bronze Evolution rails adds great dimension to the otherwise monochromatic design.
We are seeing other premier trendsetters take part of this Golden Renaissance sweeping homes across the world: see Kelly Wearstler & Joanna Gaines to name a few!
Indoor / Outdoor Living
This stunning Camas Meadows property is the IDEAL summer home. Generation Homes North West is the leading custom home builder in Clark County, Washington. Specializing in indoor and outdoor living; their designs are uniquely designed for the explorers at heart.
This build features a state-of-the-art wine room adjacent to an open air bar—perfect for entertaining. The use of the single deep capacity W Series wine racks paired with custom millwork makes for a chic and effective storage system for your best wines! Did we mention this house has an outdoor bed suspended by cables?!
Worth noting: Sun exposure should be accounted for when planning your dream wine display; as to not prematurely age your bottles. This particular house took several factors into consideration to protect their vino collection such as tree line, and deck covering to limit sun exposure. Check out our 6 Steps to Building a Wine Cellar slideshow for more advice before you build!
Transitional Design
The hallmarks of Transitional design include blending old and new, as well as a neutral color scheme. This Cotton Wood Heights home features just that; with bold wooden features and mixed metal accents to create a warm, inviting atmosphere.
Enzy Design knocks it out of the park with the addition of Vino Pins — the perfect way to dress up a wall! Made to hold steady on all wall surfaces (even drywall!), this wine wall is a smart use of space for short term storage.