Jan 1, 2023
January Moodboard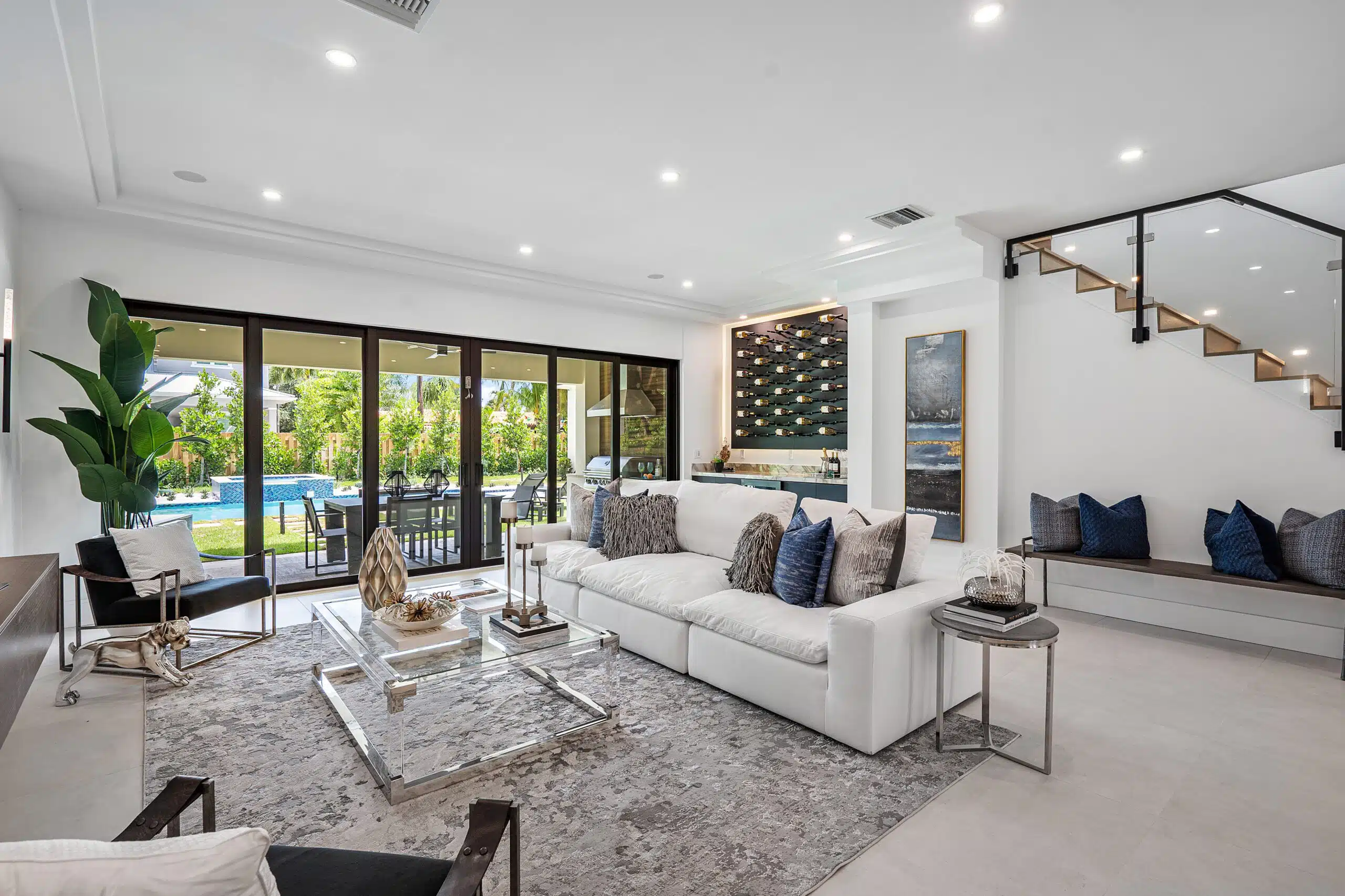 January is a great time to refresh your space. Fresh off of holiday relaxation; you are recharged and ready to embark on new beginnings. It can be especially refreshing to declutter and reorganize your living and work spaces at the start of the new year. This can help you feel more organized and productive, and can even improve your mental health. Here are a few ideas for refreshing your space in January; using Milled Aluminum finishes, incorporating Winter Whites, and relishing in the clean aesthetics of Ultra-Contemporary designs.
Milled Aluminum
Milled aluminum is a finish that has a matte, industrial look, and it can be used in a variety of different ways to add a sophisticated and industrial touch to your home. It's particularly well-suited for use in a wine cellar because it can blend in seamlessly with the surroundings and complement the bottles on your racks.
In addition to using milled aluminum finishes in your wine cellar, you can also incorporate them into other areas of your home. For example, you could use milled aluminum finishes on lighting fixtures, hardware, or decorative accents. These finishes can work well in a variety of different design styles, from industrial to modern, and can add a sleek and sophisticated touch to your space.
If you're considering incorporating milled aluminum finishes into your home, it's important to consider the overall design aesthetic and choose elements that will work well with your existing decor. You can also mix and match different finishes, such as milled aluminum and matte black, to create a unique and cohesive look.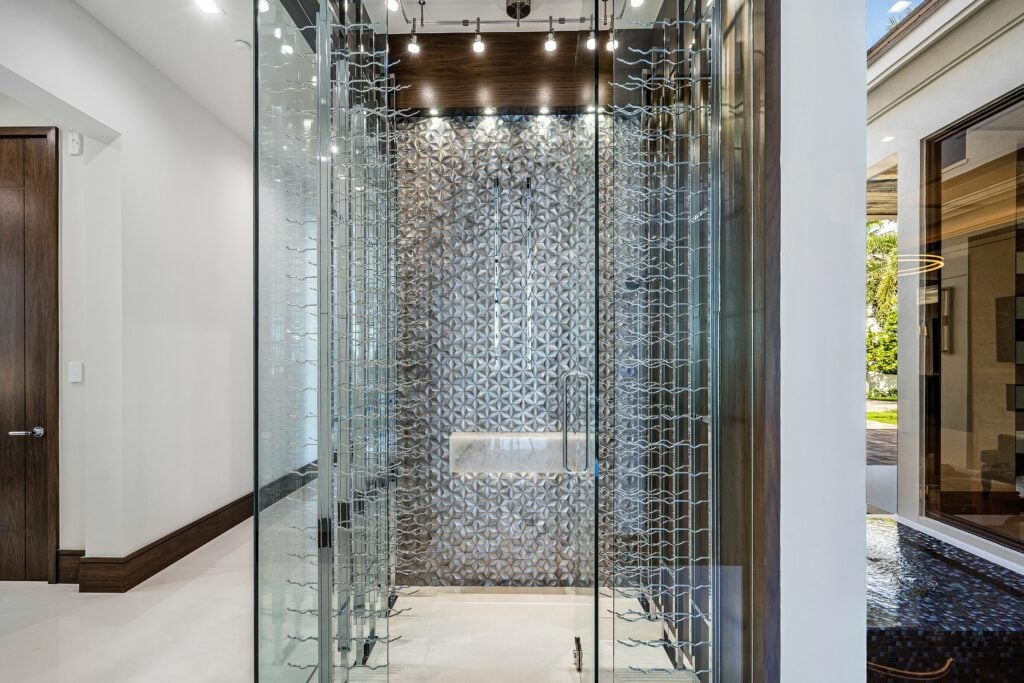 Winter Whites
Using white as a base color in your decor can create a clean and bright look, especially during the winter months when the days are shorter and there's less natural light. There are many ways you can incorporate winter whites into your wine cellar, including through textiles, wall art, and decorative objects.
Incorporate white decorative objects: You can also add white decorative objects, such as vases, bowls, or candleholders, to your wine cellar. These can add a touch of whimsy and can help to break up the monochromatic look of the space.
By using winter whites in your wine cellar, you can create a bright and inviting space that's perfect for relaxing and enjoying your collection of wine.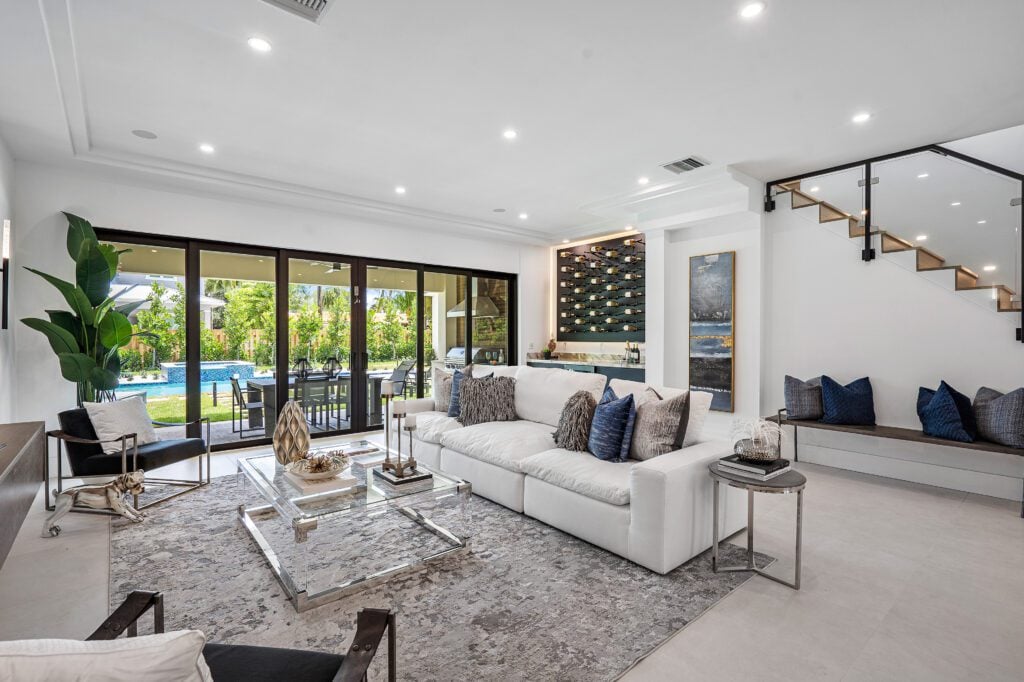 Ultra-Contemporary
Incorporating Ultra-Contemporary elements into your wine cellar can help create a sleek and modern look that reflects your personal style. Here are a few more ideas for incorporating ultra contemporary design into your wine cellar:
Choose a neutral color palette: Opt for a neutral color palette in your wine cellar, such as whites, grays, or blacks. This can help create a clean and cohesive look and will allow the focus to be on the bottles and storage solutions.
Use unique storage solutions: Look for storage solutions that have a modern and minimalist aesthetic, such as floating wine racks such as our Post or Frame Systems or modular shelving units. These can add a unique and contemporary touch to your wine cellar.
Incorporate high-tech lighting: Consider adding high-tech lighting solutions, such as LED strips or adjustable dimmer switches, to your wine cellar. These can not only add to the modern aesthetic of the space, but can also help you create the perfect ambiance for enjoying your wine collection.
By following these tips, you can create a wine cellar that reflects your love of ultra contemporary design and is perfect for storing and enjoying your collection of wine.