Jul 6, 2018
Home Wine Cellar of the Month (July): Transitional Minimalism in Miami Lakes, Fl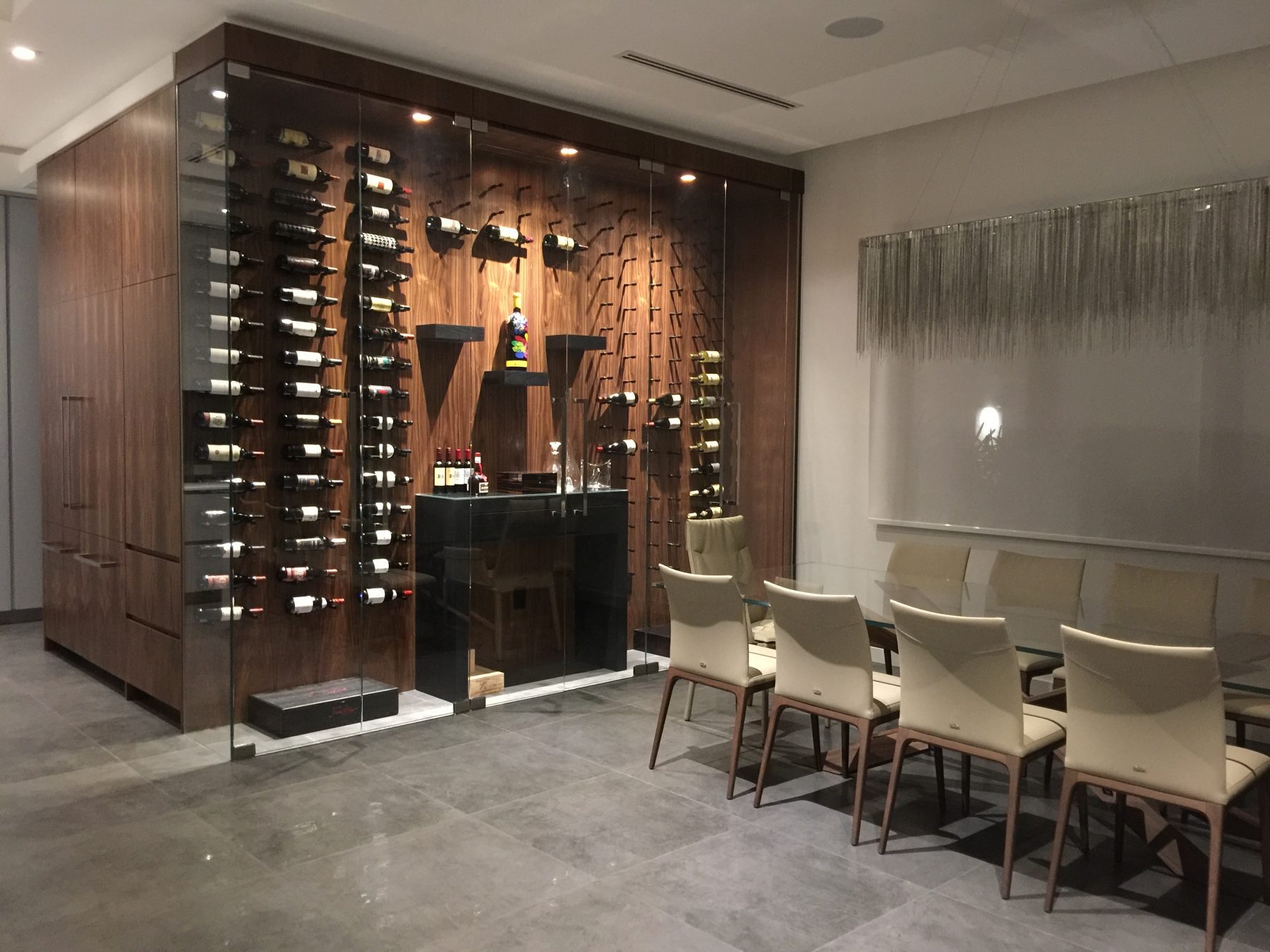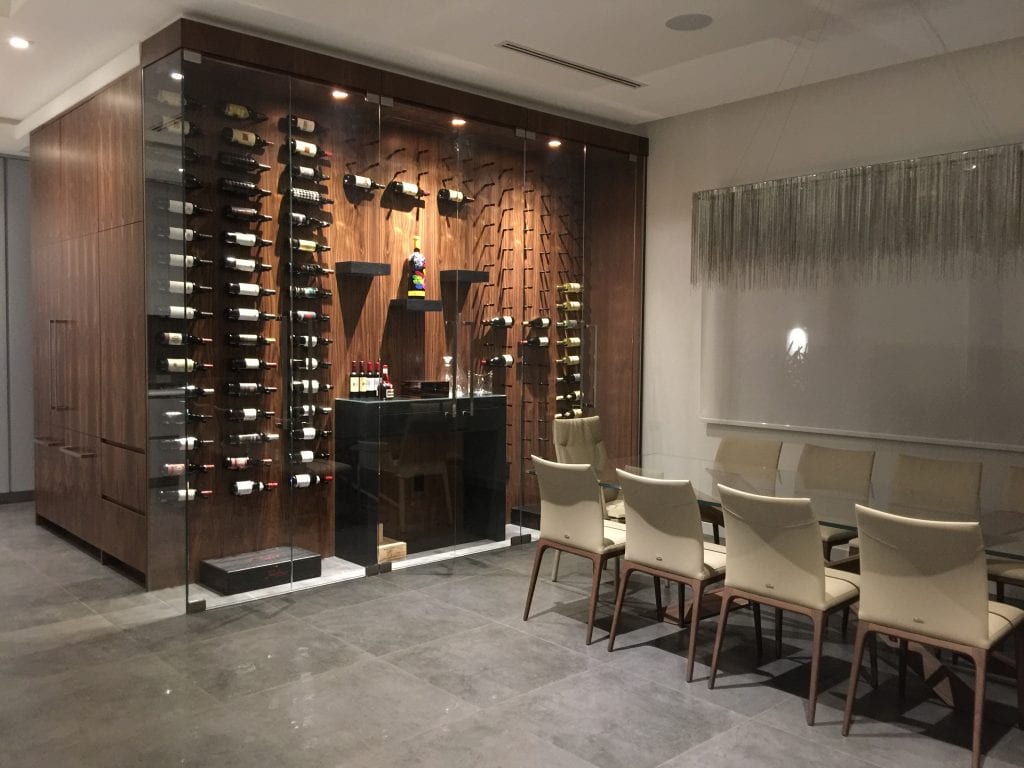 Living in South Florida, basements are hard to come by. So this homeowner raised the cellar to the main floor, creating a centrally located entertainment space that has serious wow factor. Times 10.  Blending wood, glass, and large square tile, this open concept dining room epitomizes transitional style. Which is unique in the Miami area that often heads straight toward ultra contemporary with decor choices.
The wine display itself features sleek black Vino Series Pins that create a minimalist display to show off the bottles label forward while enhancing the room's overall atmosphere. Cleve inclusions of wood shelving and a bar add an additional pop of design and functionality to hold glassware, spirits, and more.
It doesn't appear that cooling was included, making this a passive wine cellar. With proper insulation and venting, this concept could be designed for long-term storage of precious vintages, too (know your wine cellar cooling units).
The final result is a chic, minimalist wine cellar that mixes the elements to stray from the norm in Miami design — and ensures that guests coming over for dinner have a great time.
Miami Lakes Custom Wine Cellar Details:
Vino Series Pins (single-deep configuration)
Anodized Black finish
120-bottle-capacity
Estimated metal racking cost: $2,040
Location: Miami Lakes, Fl