Dec 6, 2018
Hello Perch, Nice to Meet You: Introducing the Vertical Wine Rack and Other VintageView Product Additions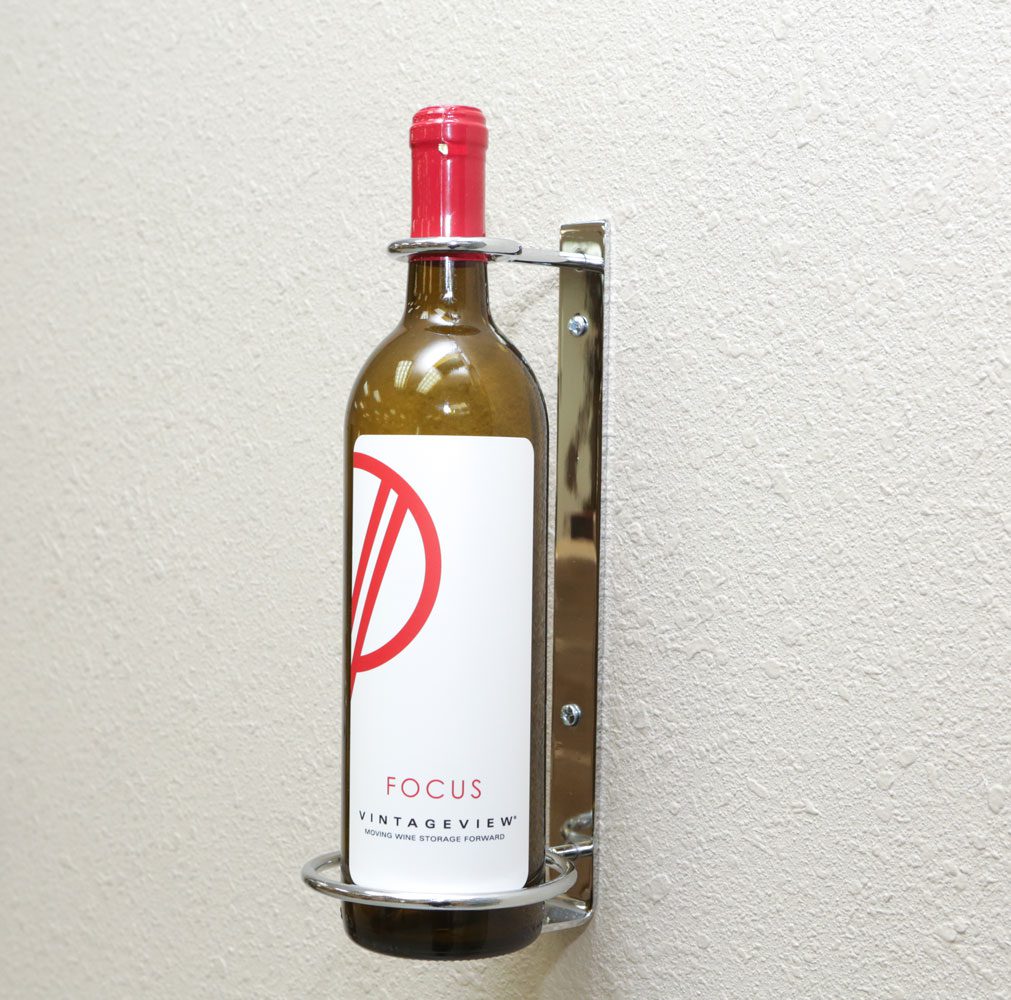 We normally put wine on its side. We also like to mix it up to add pops of design to a wine wall or wine cellar. The latest accent piece: The FCF Perch, a single-bottle, vertical wine rack perfect for any wall or on the side of a Floor-to-Ceiling Frame.
It's one of 3 new product additions this month (plus, we announced the Evolution Series Wine Wall a few weeks ago).
1. The FCF Perch
This versatile design-forward wine rack easily attaches to drywall, wood surfaces, or the unused side of a Floor-to Ceiling Frame wine column. Designed to fit most 750ml bottles, including Champagnes, it can elevate the design of any wine wall or wine cellar — or on its own in a wet bar or entertaining space. The Perch comes in matching finishes to the Wall Series (Satin Black, Brushed Nickel, and Chrome). Available now.
2. The Mini T Acrylic 6-Bottle Tabletop Wine Rack
The acrylic version of our Mini tabletop family floats bottles in an impossibly invisible manner using a T-shaped design to showcase wine bottle labels and nothing else. A great addition to the wet bar, kitchen countertop, or anywhere else a wine lover wants to enjoy a few bottles of tasty vintages. The Mini T Acrylic Wine Racks comes with choice of Pins (clear acrylic or silver aluminum). Available on or before Jan. 2, 2019.
3. Case & Crate Locker/Bin Back
The latest accessory to the popular Case & Crate collection, the Back is a thin, durable steel sheet that closes off the backside of any Locker or Bin to add security for valuable wines or as a simple design enhancement. Installs to new or existing Bins or Lockers in minutes. The CC Back comes in Satin Black finish. Available on or before Jan. 2, 2019.