Jun 19, 2017
DIY Wine Closet: Expanding Capacity Under the Stairs with Metal Wine Racks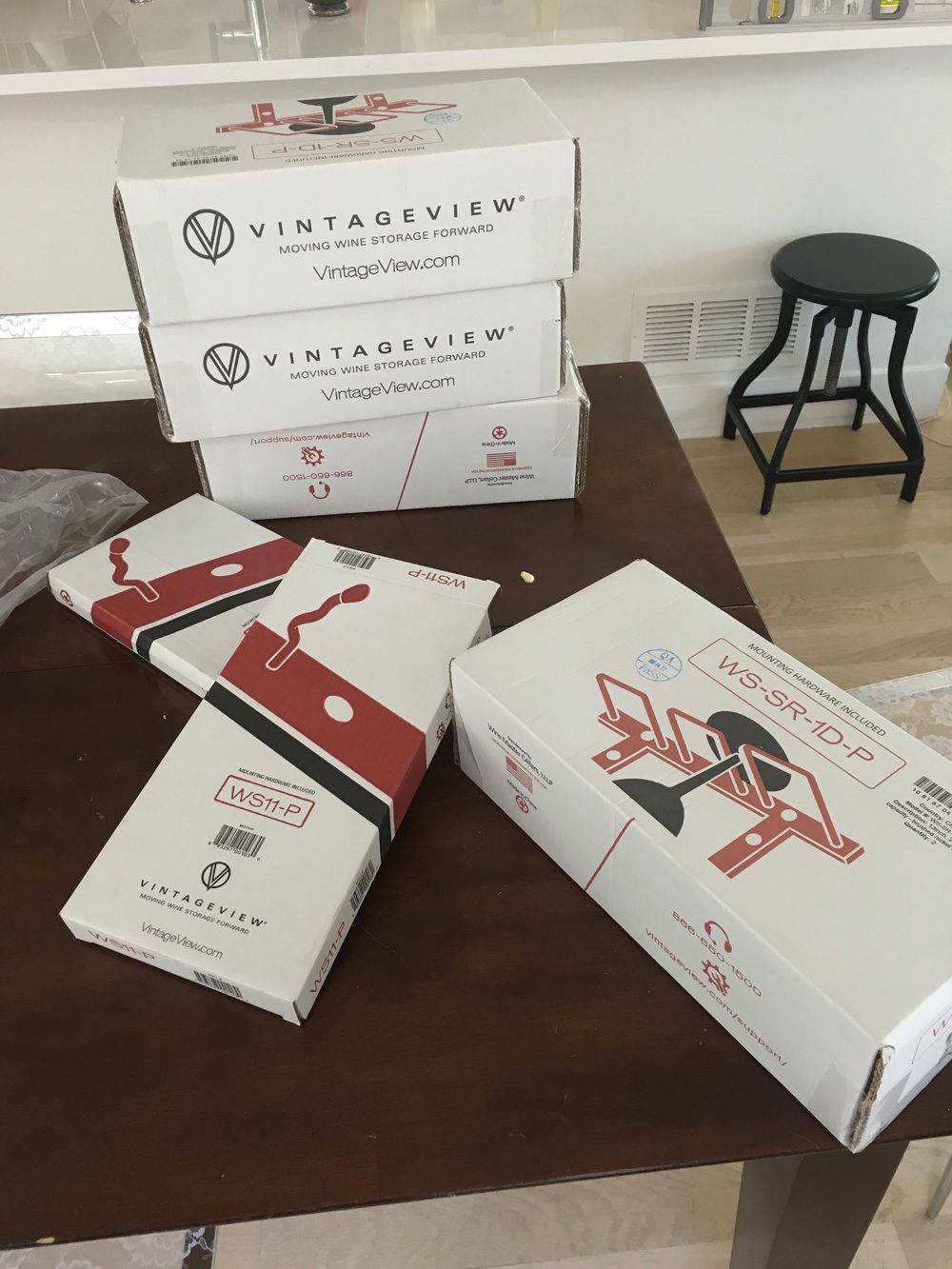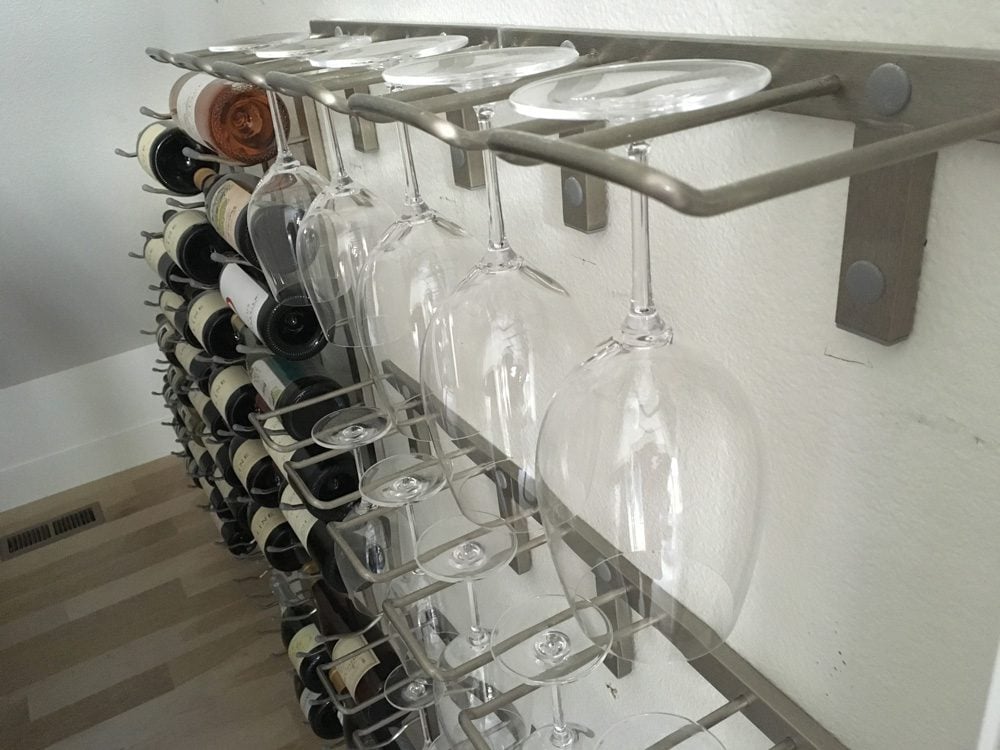 It doesn't take long to outgrow a small wine wall, so I took some free time on Father's Day weekend to tackle a long desired wine room expansion DIY project.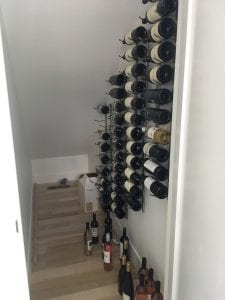 Before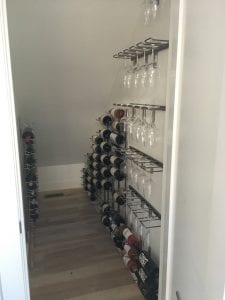 After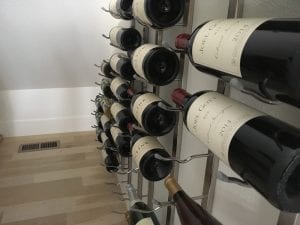 A little backstory: For the past 2 years, there have typically been just as many bottles on the floor as on the racks. The monthly wine club memberships and random impulse buys easily outpaced the 45-bottle storage capacity of the label-forward wine wall in my Denver home.
When I first installed the display — a few years before starting at VintageView — I didn't understand the modularity of the product. Basically, I missed on the idea that the racks could stack together. My original design left a bit to be desired as I simply staggered a series of 4-ft tall Wall Series Single Deep racks on the wall (with one Magnum rack).
If only I'd known I could have asked for free digital design services.
One other factor led me to need a redesign: Having a one-year-old baby. The little guy's need for bottles, fruit packets, snacks, food, and more has taken away valuable shelving space in our kitchen. We desperately needed to take back a large cabinet that had previously been used to store our Riedel collection.
I turned to the CAD department to figure out a way to redesign the small space under our stairs, adding glass storage — using the brand new single-deep Wall Series Stemware Rack (available July 1, 2017) — and additional bottle capacity.
The designers whipped up an awesome layout that maximized the space on the sloped walls with columns ranging from 1-feet to 4-feet high. It even included a one column of storage for Champagne bottles (using Magnum racks at standard bottle spacing) and one for Magnums.
With a CAD drawing in hand, I went to work. I was able repurpose all of my original Wall Series racks (cutting two of them to fit the new concept; this design can be copied with no custom cutting needed, however).
This project took about 5 hours to install and now uses both walls in the closet. I stopped short of putting the full design into effect for now, as I didn't want to make the room too narrow.
I expect to add at least one more foot (3 bottles) of capacity next to the wine glass storage and may install one more 5-foot column of storage (15 bottles) on the partially filled wall.
That's the beauty of modular thinking. DIYers can start small and add wine racking as their collection or budget needs allow.
The Details:
Wall Series single deep Stemware Racks (available July 1, 2017)
Brushed Nickel finish
72-bottle capacity

54 standard 750ml bottles
9 Champagne bottles (Magnum rack at standard spacing)
9 Magnums

22 Wine glass capacity
Racking Cost: $918 ($8.50/bottle + $14/gl)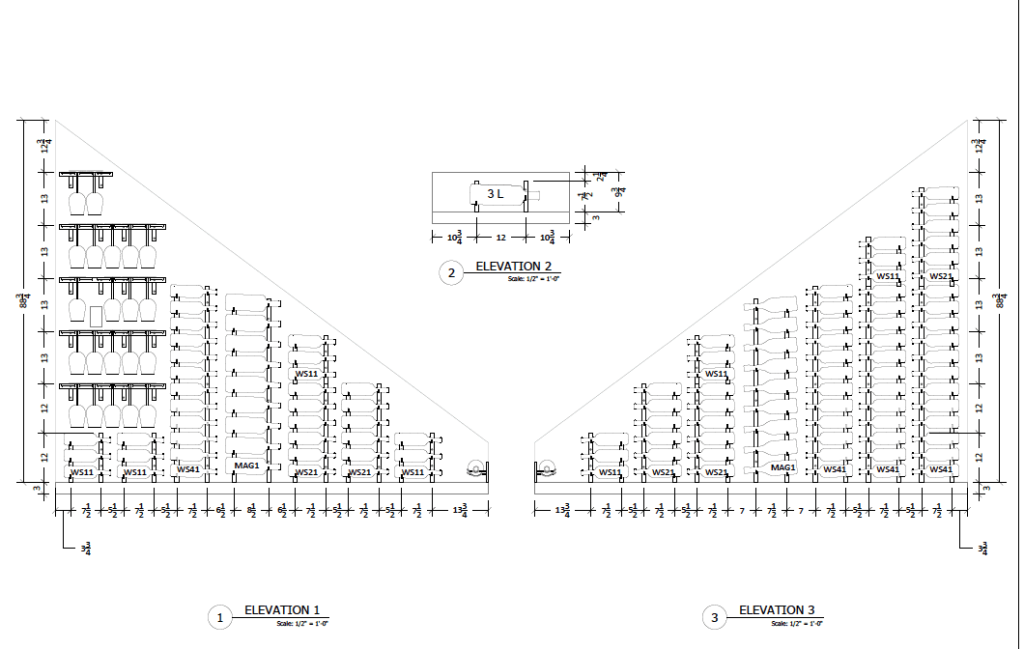 — Jacob Harkins is the marketing director of VintageView Wine Storage Systems. Reach him at jacob@vintageview.flywheelsites.com.