Jan 27, 2020
Design Case Study: The New American Remodel 2020 Wine Wall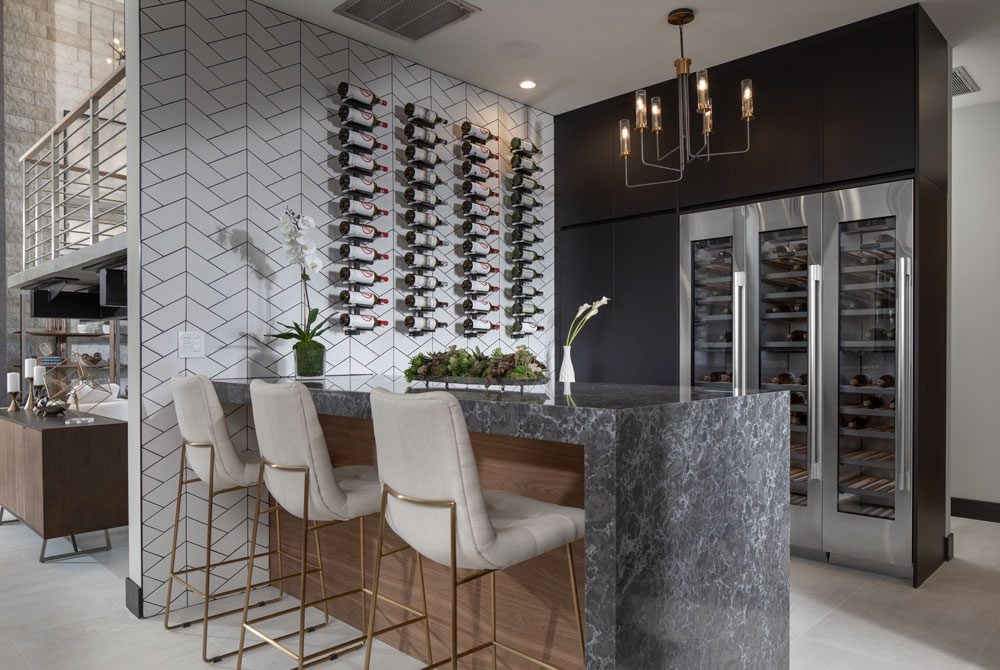 Stepping away from the neon of The Strip, you'll find one of the most luxurious homes in Las Vegas proper that was featured as The New American Remodel 2020. This home, recently remodeled as the renovation half of the 2020 International Builders' Show in Las Vegas, transformed a modest ranch into an estate that displays comfort and luxury at the highest level.
The original home, built in 1977, effectively had to be scraped after massive termite damage was uncovered. The fresh start allowed Element Building Company to create an extravagant, two-story, 7,500 sq. ft. home featuring an array of "wow" factors – including indoor-outdoor living features, spa, pool, 5 fireplaces, and an elegant wine display.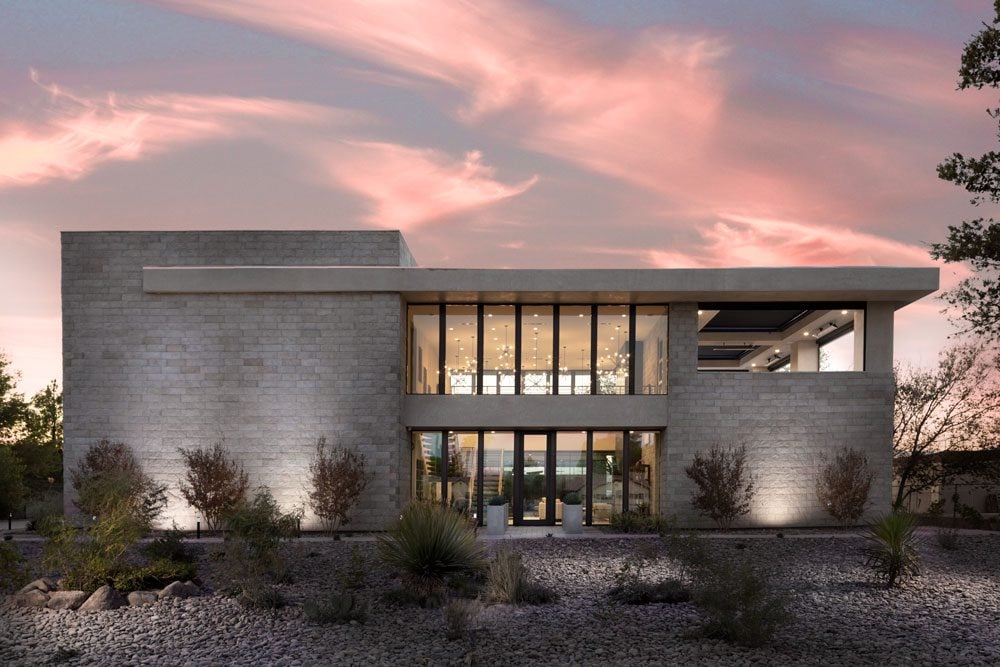 This multi-million-dollar piece of real estate is a stellar example of design and was a major piece of the annual International Builders' Show, making it an ideal launching pad for VintageView's new floating wine rack system – the Vino Series Post, which further elevates the best wine peg system in the world.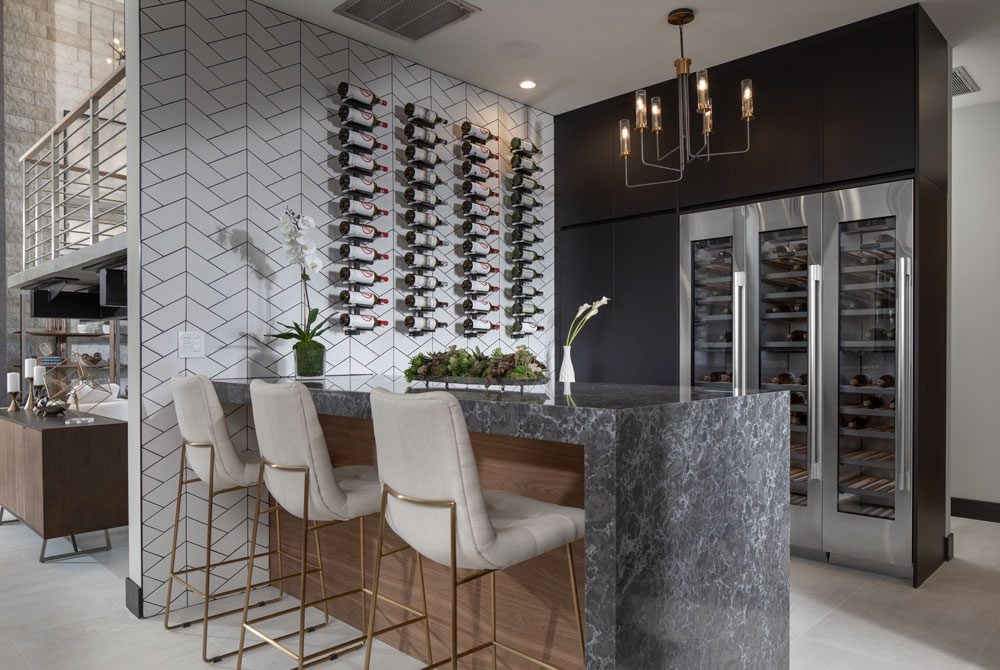 The Vino Series Post, attached via a smart bracket system, created an elevated display in front of beautiful tile, functioning as both art and storage.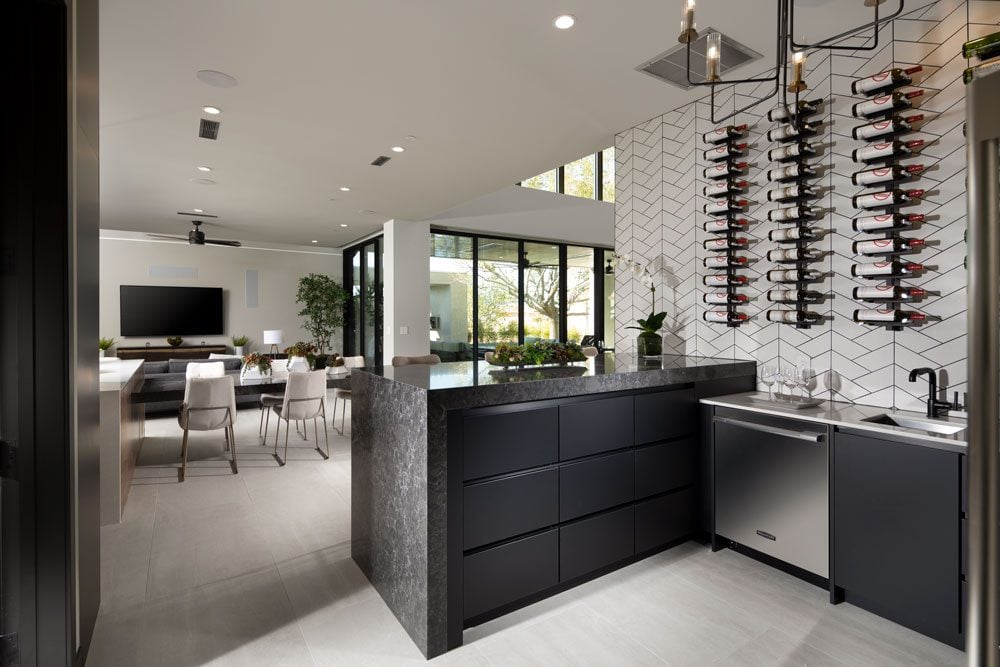 This patent-pending system brings our popular Vino Series off the wall, creating a visual depth to the space and allowing an easier installation into the haute tile.
It stands out as art in the kitchen and several entertaining areas, too.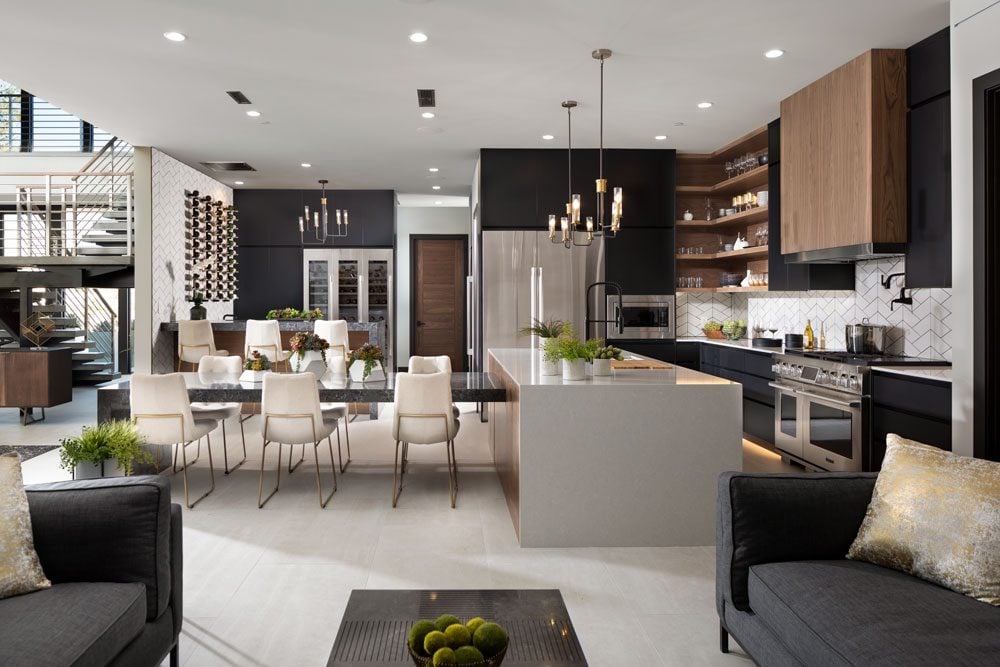 Learn how to specify a design featuring the all new Vino Series Post!
Wine Wall Highlights:
Vino Pins wine pegs
Vino Series Post (NEW)
Black and aluminum finishes
44 bottles
Design: Element Building Company
Photos: Jeff Davis