Nov 25, 2015
Save Big on Contemporary Wine Storage for Cyber Monday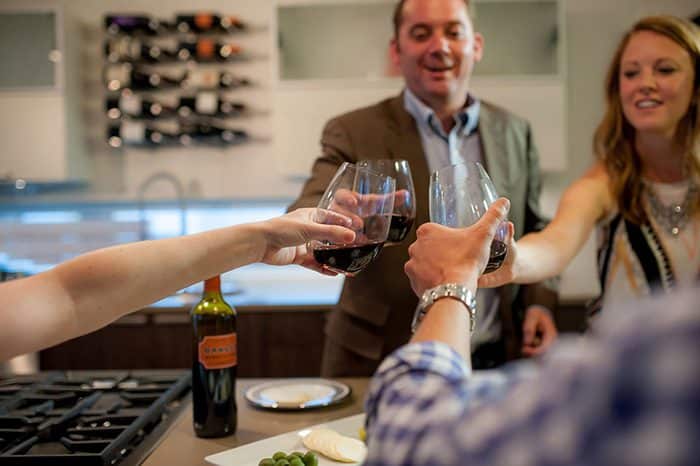 We're starting Cyber Monday on Black Friday! Which means now is the right time to start building your contemporary, metal wine storage wall, cellar or room. Start with just a bottle or two or create a place to hold thousands of wines.
Starting on Black Friday, we are getting into the shopping spirit with some of the largest discounts we've ever offered. Celebrate Black Friday or Cyber Monday or just a bottle of wine with savings of up to 50% off through midnight on Monday, Nov. 30!
50% off
This multi-functional wall caddy is the perfect display alternative for those in need of an accessory to a wet bar/entertaining area or those with limited wall space.
25% off
Let's face it, some homes have precious wall space to store wine, leaving a wet bar or countertop the only logical place to put a few bottles. The Mini is a versatile, tabletop display that takes our patented label-forward from the wall to any flat surface. Use your countertop to show off your bottles in contemporary style.
Just $26.25 (normally $35)
20% off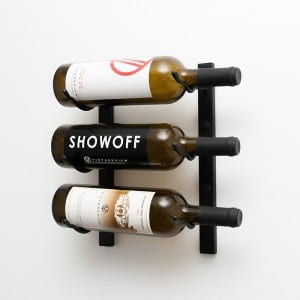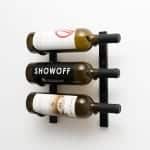 The brand new 1-foot Wall Series 3-Bottle rack opens any wall — no matter how small — to a perfect contemporary, label-forward wine display. Just one-foot tall, this steel rack nestles into just about any place limited by height, including wet bars, kitchen countertops and pantries. As with our entire Wall Series offerings, this one-foot option is stackable and may be cut, allowing multiple configurations for any wine room project.
WS 1s starting at just $19.20 (normally $24+)
WS 2s starting at just $36.80 (normally $46+)
Mixing the contemporary look of VintageView's label-forward design with a rustic, old-world style, Le Rustique racks offer a chic alternative for the traditionalist in all of us.
10% off
Constructed of commercial-grade steel and offered in four finishes, the Wall Series has redefined the modern wine cellar. Each rack is stackable, allowing for configurations only limited by wall dimensions.
WS 3s starting at just $63.90 (normally $71+)
WS4s starting at just $77.40 (normally $86+)
WS Big Bottles starting at just $72 (normally $80+)
WS Magnums starting at just $62.10 (normally $77+)
Pins starting at just $15.30 (normally $17+)
Rails starting at just $9 (normally $10+)
Styx starting at just $9 (normally $10+)
Plus, 10 percent off all Floor-to-Ceiling Frames, Evolution and Island Display Rack series products!
Please note our offices will be closed Thursday, Nov. 26, and Friday, Nov. 27. All orders received during that time will be shipped Monday, Nov. 30.